Canada: Vote For Your Favourite Beer
In honour of the summer beer-drinking season, we've pulled together a slideshow of some of the most popular beers in Canada and the U.S. Vote for your favourite beer and we'll see which brew comes out on top.
Don't see your brand? Tweet us at @huffpostcanada with the hash tag #BeerEh or leave a comment here.
Loading Slideshow
Budweiser

Corona

Guinness

Heineken

Alexander Keith's

La Fin Du Monde

Labatt Blue

Lakeport Pilsner

Mill St. Organic

Molson Canadian

Moosehead

Old Milwaukee

Pabst Blue Ribbon

Red Stripe

Stella Artois

Steam Whistle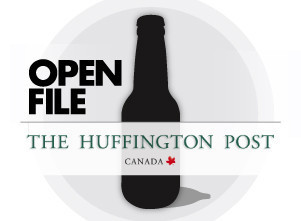 The Huffington Post Canada has teamed up with OpenFile, a collaborative local news organization operating in seven Canadian communities, to look more closely at Canada's thirst for beer.
OpenFile will examine the story of beer as told through the mouths and wallets of Canadians. Using input from the public and a network of professional reporters, we'll get answers to questions such as, what's the cheapest city and province in Canada to get a beer? Has a craft culture emerged and how is it changing beer-drinking habits? Do beer prices fluctuate during those hot summer months?
The result will be an interactive picture of the price and popularity of beer in different cities, and the culture of beer-drinking across Canada.
What's the best and cheapest beer in your city? Files are open and ready for your feedback in each of these cities:
Your city not listed? Tell us the best and cheapest beer in your city through our comments.