How The Bay Is Helping You Purge Your Old Makeup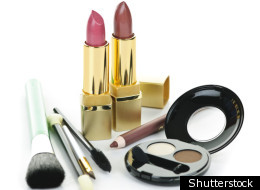 Friday the 13th may seem scary, but fear not fashionistas of the land -- this may end up being one of the luckiest days of your year. The Bay has a little treat for you -- a new Beauty Trade Event!
From January 13 until the 26, bring in any old skincare products and receive a voucher worth up to $20 off your next cosmetics or fragrance purchase. You heard right: free money for cleaning out your beauty cupboards and makeup bags!
And it's probably about time: studies have shown 66 per cent of women use expired makeup, which could be causing all sorts of health problems.
Here are some tips to help you get started on your big bathroom purge. From there, get even more organized by storing your hair and makeup products in new and inventive ways.

So ladies, who says Friday the 13th is meant to be unlucky?