Skin Care Facts: Survey Shows How Canadians Really Care For And Feel About Their Skin (PHOTOS)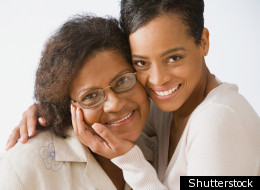 We've been told beauty is skin deep, but based on a new survey (the NIVEA Skin-dex Survey) conducted by Leger Marketing, many Canadians can get pretty caught up in primping and prepping their epidermis.
The study, which asked 1,500 Canadians about their skin care habits, routines and perceptions, found that, yes, our skin is likely our most important accessory -- and we know it. It also reveals a lot about how we, as Canadians, take care of our skin -- and, subsequently, feel in it.
According to the research, Canadians use an average of only 2.5 skin care products on a daily basis, and women, not so shockingly, use more than men (3.4 products for women compared to only 1.5 for men). It also showed, despite our love of all things snow and winter, 82 per cent of Canadians consider spring/summer the best seasons for their skin.
How do your beauty habits compare to those of other Canadians? Take a quick flick through the below slideshow.
How Canadians Really Care For And Feel About Their Skin
Twenty-two per cent of Canadians say deodorant is the number one item they can't live without. It's closely followed by bar soap (21 per cent) and face moisturizer (12 per cent).

When it comes to spending time giving your skin a little TLC, Canadians spend an average of 13.3 minutes per day primping (including time spent in the shower). Women on average spend 16 minutes per day, whereas men on average spend 10.5 minutes per day. Which equates to...

Approximately four days a year for women and 2.7 days a year for men that they spend on enhancing and protecting their epidermis.

The average amount of time Canadians spend taking care of their skin declines with age. Eighteen to 24 year olds spend 15.5 minutes. While those 55 and older spend 12.1 minutes.

Dry skin is the leading cause of skin dissatisfaction among Canadians. Nineteen per cent of Canadians (men and women) says it's their number one skin concern.

When comparing women vs. men, women were most likely to choose face moisturizer (20 per cent) as the number one skin care product they can't live without; men were most likely to choose bar soap (27 per cent).

Men are most likely to state dry skin is the number one source of dissatisfaction with their skin (25 per cent of men vs. 14 per cent of women). Women are most likely to cite wrinkles, lack of skin elasticity/firmness, stretch marks or cellulite.

Women are more likely to say they think others judge them based on the quality of their skin (16 per cent vs. 10 per cent with men).

When it comes to their skin -- yes! More than one in four men have no complaints about their skin. While only one in 15 women would say the same about theirs (28 per cent of men vs. six per cent of women).

Canadian women are more likely than men to have facials or treat themselves to other spa/salon treatments (19 per cent of women vs. six per cent of men).

When it comes to having a skin care routine, women are significantly more likely to say having one is important to them (47 per cent vs. 15 per cent with men).

What's more, almost half (47 per cent) of Canadian women value their daily skin care routine/regimen. Comparatively, half of Canadian men (50 per cent) don't feel it's important!