Ultimate Stain Removal Guide: Unexpected Ways To Clean Anything (PHOTOS)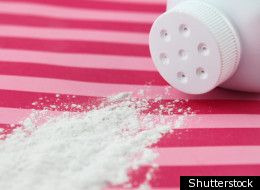 Even if you're the most poised person in your group of friends or family, at some point, you're bound to drop something on your clothing/floor/couch/bed, etc. Spills happen to the best of us. But the resulting stains shouldn't.
Google "stain removal" and you'll get some 8.5 million hits chock full of ways to hide stains, clean grime and, well, generally keep your clothes and home clean.
But preventing spills from becoming stains should be easy. We've sifted through the 'net and done tons of our own research (hey, us style editors have wardrobe disasters, too) and have come up with the top 10 most efficient, surprising and downright awesome ways to stop a stain from sticking.
Check them out below.
Ultimate Stain Removal Guide: Unexpected Ways To Clean Anything
Sure rubbing alcohol can be used to clean cuts, but it can also remove stains from all sorts of materials, including carpet and clothing. Simply dip a cloth or Q-tip in the solution, apply to a stain and then dab or rub in a circular motion. The spot will dissolve in no time!

Baby powder absorbs oil, so it's the perfect product to use if you have lipstick on your collar or have spilled olive oil on your couch. All you have to do is sprinkle the powder on the stain, cover it with a cloth then run a warm, dry iron over it. The baby powder will harden (sort of like candle wax) and will peel the stain up off a surface as you remove it.

This is a powerful all-in-one cleaner. It eliminates odours (rub it into your fingers after chopping garlic), removes stains (just don't use whitening toothpaste on fabrics) and can be used to remove scuffs from shoes or dishes. You can even use toothpaste to shine your jewellery and silver (rub the paste onto an object, let stand overnight and wipe away with a cloth the next day).

Have a grease problem? Reach for your nearest lemon, lime or orange. These acidic little guys can bust a stain from almost any surface (it even disinfects). Just rub a slice or two along surfaces, plastic furniture and toys as well as stoves. The only catch? Don't use the fruit on anything that's stained -- it will actually remove the paint from the surface.

Have a scratch in your floor? Don't panic -- just reach for a walnut. How is that possible? The natural oils in the nut will fill the crack making it less noticeable. Just rub the nut into the scratch and let it stand for about an hour. Use a wet cloth to wipe away any excess oil.

Better than paper towel, newspaper can be used with a window-cleaning solution (water works as well) to make windows streak free. It works, we promise.

Comet is good for more than disinfecting your tub -- it can also remove, instantly, scuffs and marks on light-coloured walls. Simply dab a bit of Comet onto a few wet paper towels then gently wipe against the stain -- it'll disappear before your eyes.

Salt tastes good on fries, but it's even better as a cleaner. You can actually use it in 25 different ways, including to clean your chimney or to get rust stains off of cast iron.

Screw toilet bowl cleaner -- Coca-Cola is where it's at. It's an amazing rust buster and can get your toilet sparkly clean overnight. Simply dump a can of Coke in your toilet, let stand and flush away in the morning. It works. It really, really works.

If all else fails, and you have nothing else laying around your home besides liquid soap, dab some onto a wet towel and gently rub into any stain (especially food stains on clothing). It also works to clear stuff from carpets and furniture.