Lisa Tant Leaving FLARE Magazine For Hello! Canada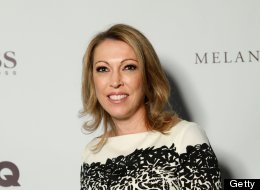 After eight-and-a-half years at the helm of FLARE magazine, one of Canada's leading fashion publications, editor-in-chief Lisa Tant is leaving to take on the role of publisher at Hello! Canada.
Taking over her reins at FLARE will be Elle's Miranda Purves, most recently a lifestyle editor at the U.S. publication. Tant's new position will be effective as of July 3 -- she announced the change on Twitter. Purves begins on June 19 at Flare.
Last week, Tant leaked embargoed information about Lady Gaga's new perfume 'Fame' and received a nasty reply from the celeb herself on Twitter, stating she could "just crinkle my hands at you." (We're as confused as you about that one).
Tant has been widely praised for her adoption of social media from a print perspective -- we have no doubt this presence will play a role in her new job at Hello! Canada.
Check out some reactions from Twitter about Tant's next move: