We're preparing to eat our words. We predicted seeing Kate Middleton in a whole lot of Stella McCartney and Alexander McQueen and she hasn't worn either designer to the Olympics... yet.
The Duchess of Cambridge has actually been keeping it fairly casual, but that's not to say she's looked bad. On the contrary, she's looked amazing and smartly dressed at the sporting events she's attended -- even if all of the looks she's been donning have been recycled. (Gasp!)
Monday night, she rocked a Roksanda Ilincic dress to the Royal Academy of Arts reception that she had previously worn in Los Angeles.
Earlier in the day, while watching her cousin-in-law Zara Phillips partake in the day's equestrian match, she repeated a British Olympic collared shirt, pairing it with a Smythe (they're Canadian!) blazer. (It's the same jacket she wore when she flew into Ottawa last year. And, frankly, we couldn't be happier to see it again.)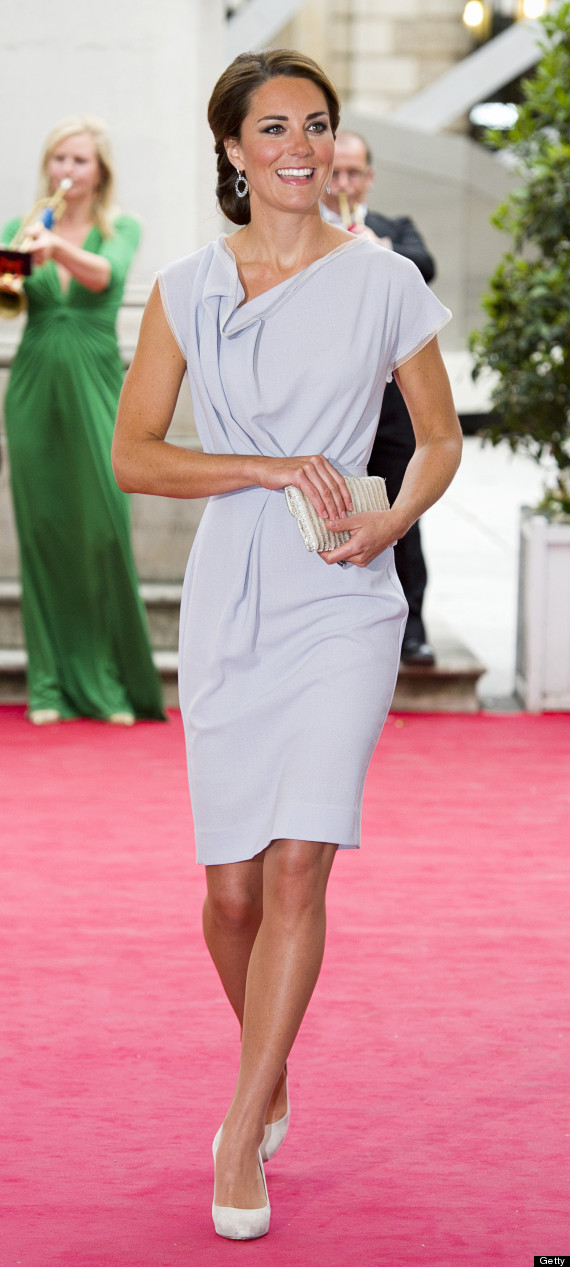 Check out all of Kate Middleton's Olympic looks:
The Latest Royal Sightings