Christopher Dunlop Charged With Manslaughter For Death Of Laura Furlan, Calgary Woman Killed 3 Years Ago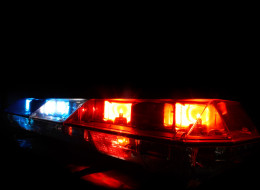 Police have laid charges in connection to the death of Laura Furlan, a Calgary woman who's body was found at Fish Creek Park three years ago, the Calgary Police Services said in a statement today.
Police have arrested Christopher Dunlop, a 38-year-old Calgary man and charged him with manslaughter and indignity to a human body.

"It's believed Furlan, who was leading a high-risk lifestyle, met the accused several hours prior to her disappearance on Monday, Aug. 24, 2009. At some point during the evening, it is alleged Furlan was killed and her body dumped in Fish Creek Park," the statement adds.
The arrest comes a day after police released information about an orange Dodge Ram truck that may have been related to the incident and asked public for assistance.