Michael Applebaum Tweets: #AngloJewMayor Hashtag Kosher For Montreal?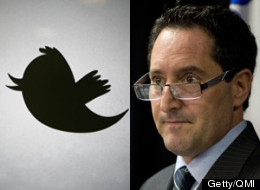 Montreal has an a new anglo-Jewish mayor and Twitter users are making plenty of jokes involving ethnic stereotypes.
Some users, however, are clearly finding it difficult to figure out if they should be laughing or denouncing the posts on Michael Applebaum using the hashtag #AngloJewMayor.
While many of the cracks are coming from members of the Jewish community, others are wondering if it's acceptable to join in on the jokes.
"Should goys be allowed to make #AngloJewMayor jokes?" posted Sarah Deshaies.
Stephen Wark tweeted: "Ethnic jokes that would ordinarily spur outrage okay now. #AngloJewMayor."
Judge for yourself based on the slideshow below and share your thoughts in the comments.