Holiday Shopping Canada: Consumers Running Out Of Steam With Busiest Season Ahead, BMO Warns
With the busiest shopping season underway, Canadian consumers are showing signs they're out of steam and pulling back on spending, potentially dragging down the economy with them, according to an analysis from the Bank of Montreal.
BMO deputy chief economist Douglas Porter wrote on Tuesday that Canada is on track to mark the slowest annual rise in real consumer spending since 1993 — save for the nasty 2009 dip in spending following the financial crisis.
"While consumer outlays were one of the rare areas of strength in Friday's Q3 GDP report ... the underlying trend is much less impressive," Porter wrote. "In the past four quarters, real spending is up a mild 2.2 per cent. And, for all of 2012, real consumption looks to rise just 2 per cent."
Porter noted that "a cooler consumer has played an important role in this year's broader slowdown," adding that the Bank of Canada "said in October that the consumer is likely to lead growth. Lower, perhaps."
STORY CONTINUES BELOW SLIDESHOW
12 Holiday Scams To Avoid
Scammers use sites, like Facebook and Twitter, to confuse consumers during the holidays. Be careful what you click on or 'like' — especially when you see online contests, fan page deals or apps to receive discounts.

As the popularity of apps have grown, so have the chances that you could download a malicious application designed to steal your information or even send out premium-rate text messages without your knowledge.

Before you book your flight or hotel, keep in mind that scammers are looking to hook you up with deals that may be fake. Scammers can use phony travel webpages that use beautiful pictures and low prices to lure you in.

If you want to buy something fancy, go straight to the store. Cheap Rolex watches and pharmaceuticals may be advertised as the "perfect gift" for that special someone — and be 100 per cent fake.

Some sites will mention Apple product giveaways in phony contests and phishing emails as a way to grab computer users' personal information. If you see an ad that says "free iPad," it's probably fake.

Skype users, be alert: there is a new Skype message scam that attempts to infect computers and take personal information. Never click any unfamiliar links that are sent to your chatbox.

Be wary of buying gift cards from third parties — just imagine how embarrassing it would be to find out that the gift card you gave someone was fake.

"SMiSishing" is phishing via text message. Just like with email phishing, the scammer tries to lure you in to reveal personal information.

Phony e-commerce sites that appear real try to lure you into typing in your credit card number and other personal details, often by promoting great deals.

This is one of the biggest scams every holiday season. As we open up our hearts and wallets, you may be giving to a fake charity altogether — do your research before you donate.

E-cards are a popular way to send a quick "thank you" or holiday greeting, but some are malicious and may contain spyware or viruses that download onto your computer.

Online classified sites may be a great place to look for holiday gifts and part-time jobs, but beware of phony offers that ask for too much personal information.
The report squares with an earlier study from RBC, which forecast a 6-per-cent decline in holiday spending this year, with the average Canadian holiday shopper shelling out $1,182 this season, compared to $1,251 in 2011.
But the report doesn't square with an earlier analysis from BMO itself, which forecast a 15-per-cent jump in holiday spending, to $1,610 this holiday season, up from $1,397 in 2011. (BMO and RBC use different methodologies, which is why their estimates don't match.)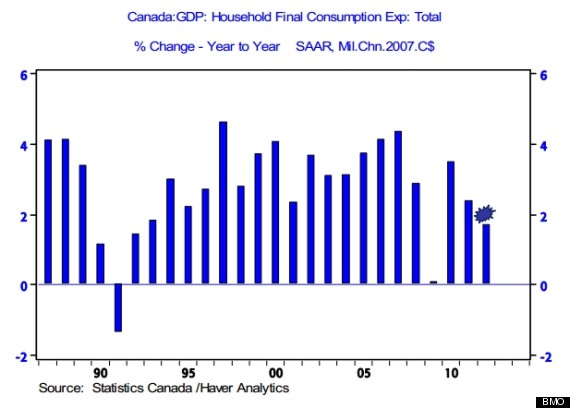 BMO said larger paycheques were behind the projected spending increase, as well as Canadians having more people to shop for this year.
Canadians' debt loads have reached record levels in recent years
, pushed up by rising house prices and increase use of home equity loans. With a ratio of average debt to average income above 160 per cent, Canadians are among the most leveraged consumers in the developed world.