Rihanna made an unexpected stop at a Walmart in Interior B.C. on her "Diamonds" World Tour.
Kamloops residents caught a glimpse of the songstress after spotting her tourbuses in the Walmart parking lot, the UK's Daily Mirror reported.
Twitter user @maddyferguson snapped a photo of the pop superstar at the cashier, where she bought a soft drink and even made a donation to the McHappy Day charity, the Vancouver Sun reported.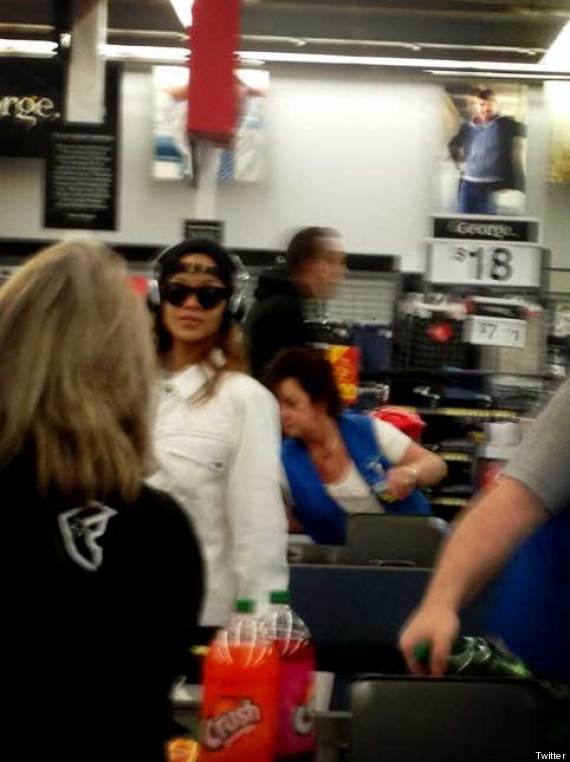 The fan went into the Walmart hoping to catch a glimpse of rapper A$AP, who is travelling with the singer, but it appears she caught the big fish instead.
Rihanna's brief visit set off a flurry of excited tweets, with one user remarking she was "jealous" that she never got to see her, while another was disappointed her parents caught the singer but she didn't, CTV reported.
Rihanna played a sold-out show at Rogers Arena on Monday night, coming on about 55 minutes late like she did for shows in Calgary, Edmonton and Winnipeg, The Province reported.
Also on HuffPost