Kim Kardashian takes maternity wear to a whole new level!
The pregnant "Keeping Up With the Kardashian" star wore a very sheer shirt that was practically see-through while walking to the gym in Los Angeles today. (We can bet that she probably wasn't listening to ex-boyfriend Ray-J's new single "I Hit It First" while on the treadmill.)
It's no wonder that Kim is hitting the gym; the reality TV star has been unfairly criticized for her weight gain during her pregnancy. Hello people, women put on pounds when they are carrying a baby inside them!
But Kim is taking the attention in stride; telling Jay Leno, "I have the rest of my life to be skinny and to lose weight, and I'm not really worrying about it. If I have a craving, I'll go for it." You go, girl!
We don't think that the 32-year-old, who is expecting her first child with boyfriend Kanye West in July, cares what people say about her, judging by her eclectic wardrobe choices (ahem, this jumpsuit.)
We can't wait to see what she will wear at this Sunday's MTV Movie Awards!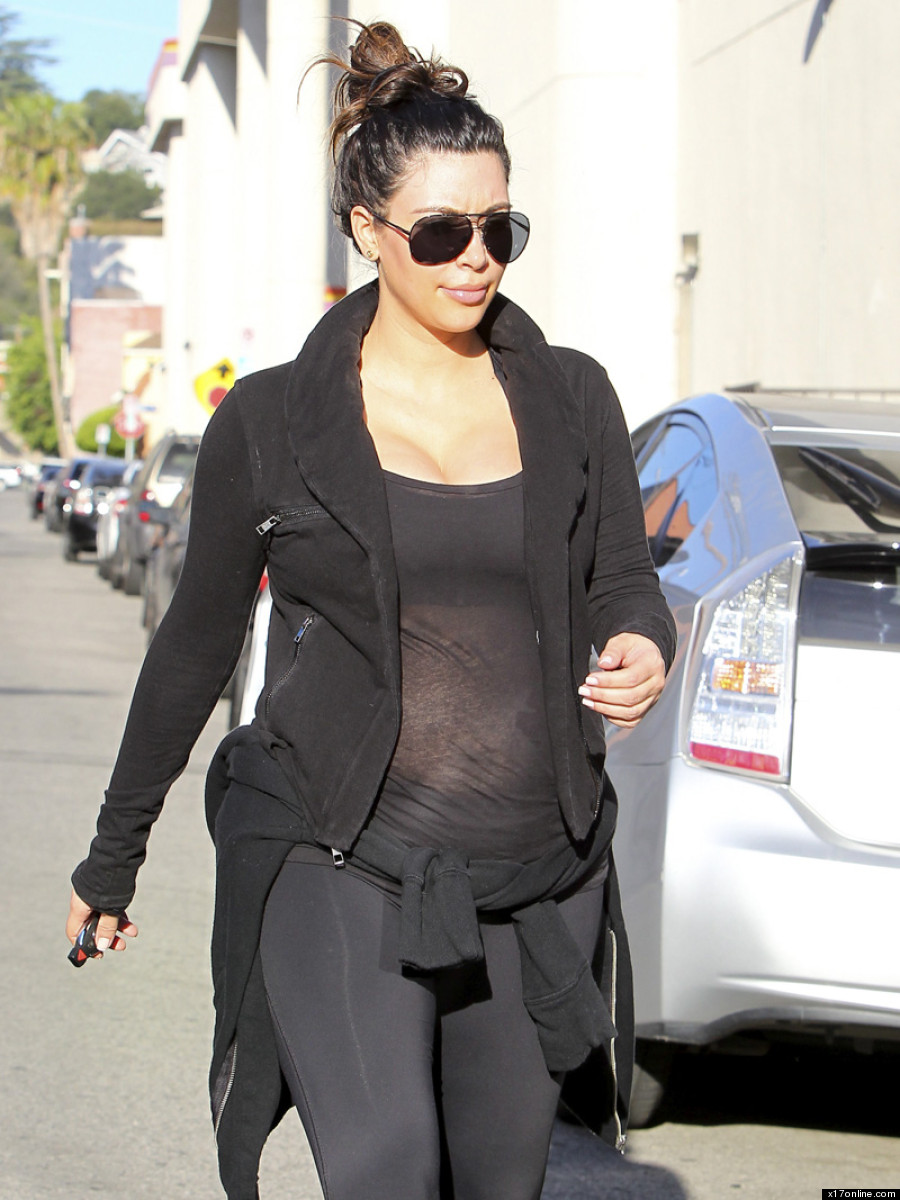 Check out Kim's maternity style
Kim Kardashian's Maternity Style