Rihanna is so hot she literally is on fire!
In what is perhaps the most literal interpretation of "The Hunger Games'" Katniss' "Girl on Fire" motto, the "Diamonds" singer was seen engulfed in flames while performing for her fans on Tuesday.
Chris Brown's ex posted an Instagram pic on her Twitter account, which showed the singer tilting her head back and looking as if her latex crop top and pants just burst into flames.
Don't worry RiRi fans, the fire was just part of the impressive pyrotechnic effects of the concert. Phew! Don't do that to us Rihanna!
Perhaps this was the 25-year-old's way of telling Amanda Bynes not to mess with her. The troubled former Disney star attacked Rihanna on Twitter earlier this week before deleting her tweets and later claimed that they were fake.
RiRi's impressive and hilarious reaction to the Twitter rant?
"Ya see what happens when they cancel Intervention?"
Let this be a lesson to all the Rihanna haters.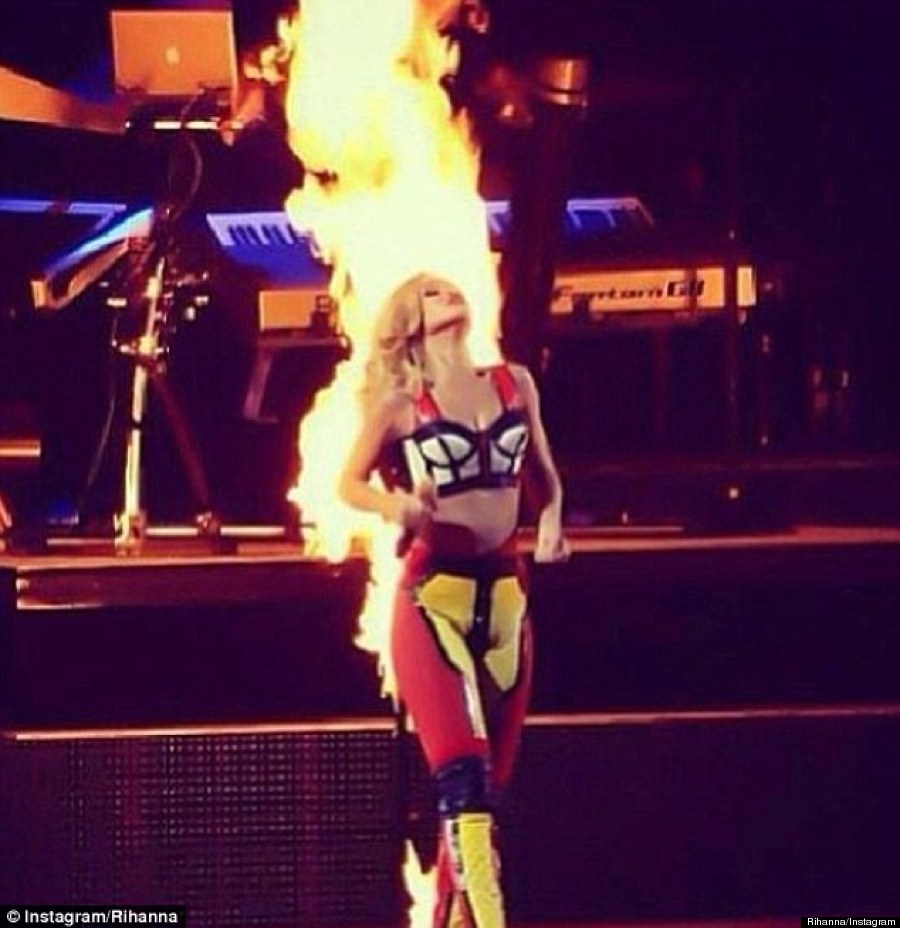 Always the sartorial adventurer...
Rihanna's Style Evolution