Rachel Zoe usually gets praised for how she dresses her famous clientele, but now, the stylist to the stars is getting flack for how she grooms her son.
"The Rachel Zoe Project" star, who is mom to three-year-old Skyler, posted a photo of her adorable cherub on Instagram with the caption "Talk about bed head! xoRZ." The pic, which shows the blue-eyed tot surrounded by a cloud of long brunette curls, immediately drew criticism from Instagram commenters.
"Boy? really! OY!" said one, while another was more blunt saying "STOP MAKING YOUR BOY LOOK LIKE A GIRL."
Fans of Zoe (and her cute kid) were quick to rush to her defense.
One incensed Instagram commenter said:
"Never have I ever thought a day would come in society where we would belittle a toddler. I feel sorry for those of you who criticize her choices. How boring and meaningless your lives must be that you are so concerned about someone else's child. "
Another said simply "I think HE is absolutely stunning! His hair is gorgeous!"
Zoe, who chronicled her pregnancy and the birth of Skyler (her first child) during the fourth season of the Bravo reality TV show, has made it clear that she loves dressing up her son in designer duds, fun fedoras, adorable patchwork sweaters and to-die-for onesies.
Obviously a fan of her son's curly locks, Zoe, who counts Anne Hathaway, Jennifer Lawrence and Cameron Diaz as her clients, loves putting Skyler's long hair into a ponytail.
Skyler isn't the only celeb tot who has been criticized for their hair. Angelina Jolie and Brad Pitt's daughter, Shiloh Jolie-Pitt, was bullied by the media for getting her blond hair cut short.
What do you think of Skyler's long hair?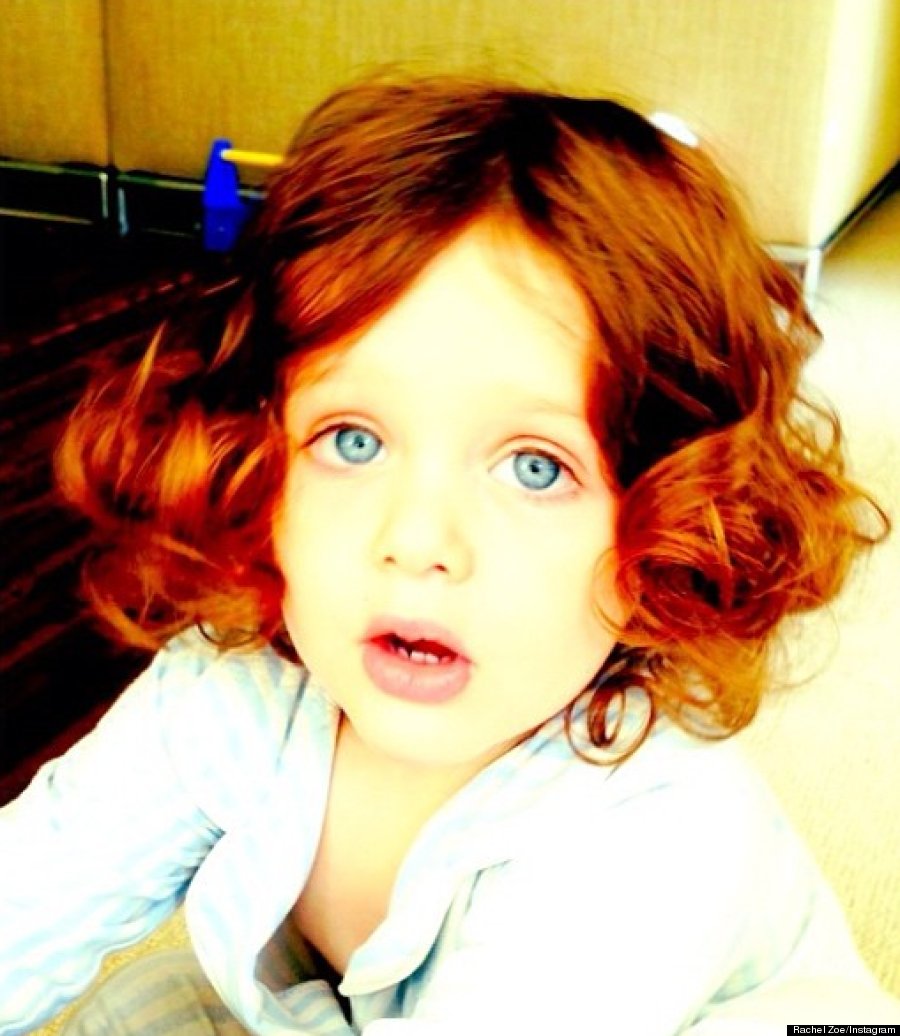 See the TV star/stylist/designer's fashion!
Rachel Zoe's Style Evolution