CIRA President Byron Holland: Canadian Internet Users Can Avoid NSA Spying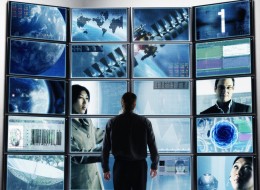 The head of the agency that manages Canada's .ca domain says the country should build out its own internet infrastructure to avoid spying by the U.S. National Security Agency.
Byron Holland, president of the Canadian Internet Registration Authority (CIRA), says internet traffic in Canada is often routed through U.S. exchange points, making it vulnerable to NSA monitoring.
But Canada could build out its own network of exchange points that would mean far less web traffic having to move through the U.S., Holland said.
"All the events coming out of the U.S. with the NSA (National Security Agency) and the PRISM program highlight that it's a good idea to keep traffic in your own jurisdiction as much as you can," he said, as quoted at IT Business.
Internet exchange points are physical locations where internet service providers can exchange traffic between their networks. They allow local internet traffic to stay local, and reduce the costs associated with internet services. They typically operate as not-for-profit enterprises.
CIRA recently launched a discussion forum where the agency hopes to spark a debate on government surveillance in the age of the internet.
"The time has come for a national dialogue about online surveillance in Canada," Holland wrote in a National Post column earlier this year.
"Yes, governments should have the power to monitor citizens under certain circumstances and with the appropriate oversight. But we are now in uncharted waters, with governments having unfettered ability to monitor the wide-ranging activity of an unprecedented number of people in every corner of the world."
Story continues below slideshow
World Leaders React To NSA Spying
Russian President Vladimir Putin called the massive U.S. surveillance programs, revealed last week by former NSA contractor Edward Snowden, "generally practicable" and "the way a civilized society should go about fighting terrorism." Russian President Vladimir Putin listens during a meeting with prosecutor general Yuri Chaika, not pictured, at the Novo-Ogaryovo residence outside Moscow on Tuesday, July 9, 2013. (AP Photo/RIA Novosti, Alexei Nikolsky, Presidential Press Service)

In a statement to Parliament, Hague said the UK's information-sharing relationship with the U.S. was "essential to the security of the country" and had "saved many lives." British Foreign Secretary William Hague speaks at the Ronald Reagan Presidential Library on Tuesday, June 25, 2013 in Simi Valley, Calif. (AP Photo/Chris Carlson)

"I am deeply worried and shocked about the allegations," European Parliament President Martin Schulz said in a statement. "If the allegations prove to be true, it would be an extremely serious matter which will have a severe impact on EU-U.S. relations. On behalf of the European Parliament, I demand full clarification and require further information speedily from the U.S. authorities with regard to these allegations." Martin Schulz, President of the European Parliament, delivers a speech during the funeral ceremony of former Hungarian Prime Minister Gyula Horn at the Fiumei cemetery in Budapest on July 8, 2013. (PETER KOHALMI/AFP/Getty Images)

German Justice Minister Sabine Leutheusser-Schnarrenberger "said if the accusations were true, it was reminiscent of the Cold War," ministry spokesman Anders Mertzlufft said, adding that the minister "has asked for an immediate explanation from the United States." German Justice Minister Sabine Leutheusser-Schnarrenberger arrives for the weekly German federal Cabinet meeting on July 10, 2013 in Berlin, Germany. (Photo by Adam Berry/Getty Images)

French Foreign Minister Laurent Fabius called for a swift explanation from American authorities. "These acts, if they are confirmed, would be absolutely unacceptable," he said in a statement. French Foreign Minister Laurent Fabius speaks to journalists upon arrival for the Donor Conference for Development in Mali, in Brussels, Wednesday, May 15, 2013. (AP Photo/Yves Logghe)

"A shiver ran down my back when I learned that they are spying on all of us," Argentine President Cristina Fernandez said in a speech on July 9. Argentine President Cristina Fernandez de Kirchner speaks to the press upon her arrival for a meeting with other leftist Latin American leaders called after Bolivia's President Evo Morales plane was rerouted in Europe amid suspicions US fugitive Edward Snowden was aboard, in the Bolivian central city of Cochabamba, on July 4, 2013. (JORGE BERNAL/AFP/Getty Images)

"We are against these kinds of espionage activities,"Peruvian President Ollanta Humala said in a televised interview. "It would be good for (Peru's) Congress to look with concern at privacy issues related to personal information." Peruvian President Ollanta Humala talks to the assistants to the ceremony of signature of a loan to Peru aiming to improve Ministry of Education systems the to assess student learning and to monitor pedagogical practices in regulating basic education signed by at the presidential Palace in Lima, Peru, on July 1, 2013 (CRIS BOURONCLE/AFP/Getty Images)

Gilberto Carvalho, a top aide to President Dilma Rousseff, said a "very hard" response to the United States was needed. "If we lower our heads, they will trample all over us tomorrow," he said. Gilberto Carvalho, chief minister of the general secretariat of the presidency, talks about the protests across the country during a meeting marking World Youth Day at the presidential palace in Brasilia, Brazil, Friday, June 21, 2013. (AP Photo/Eraldo Peres)

Also on HuffPost: POLITICIANS REACT TO NSA SPYING

Sen. Dianne Feinstein (D-Calif.) said the court order for telephone records was part of a three-month renewal of an ongoing practice, the Associated Press reported. "It's called protecting America," Feinstein said at a Capitol Hill news conference.

Sen. Mark Udall (D-Colo.) said "the administration owes the American public an explanation of what authorities it thinks it has."

Senate Majority Leader Harry Reid (D-Nev.) thought everyone "should just calm down." "Right now I think everyone should just calm down and understand this isn't anything that's brand new," Reid said.

Sen. Jeff Merkley (D-Ore.) said in a statement: "This type of secret bulk data collection is an outrageous breach of Americans' privacy."

Sen. Lindsey Graham (R-S.C.) said he was "glad" the NSA was collecting phone records. "I don't mind Verizon turning over records to the government if the government is going to make sure that they try to match up a known terrorist phone with somebody in the United States," Graham said in an interview on "Fox and Friends."

Sen. Saxby Chambliss (R-Ga.) also claimed that reports of the NSA collecting phone records was "nothing particularly new." "Every member of the United States Senate has been advised of this," Chambliss said. "And to my knowledge we have not had any citizen who has registered a complaint relative to the gathering of this information."

Sen. Bob Corker (R-Tenn.) found the NSA collecting phone records "troubling." "The fact that all of our calls are being gathered in that way -- ordinary citizens throughout America -- to me is troubling and there may be some explanation, but certainly we all as citizens are owed that, and we're going to be demanding that," Corker said.
With the opening of the Manitoba Internet Exchange late last month, Canada now has five internet exchanges. The oldest among them, Toronto's TorIX, is the 20th-largest in the world by traffic volume.
All the same, Canadian web traffic is still routed through exchange points in the U.S., Holland says, even though it's often inefficient to do so.
"I could be sending you an e-mail from downtown Ottawa to another point in Ottawa, and there's a 40 per cent chance that will go through the U.S.," he says. Building more Canadian exchange points "will significantly reduce the chance of that happening."
Data from the NSA leaked to the media this summer by whistleblower Edward Snowden revealed that the NSA collects millions of Americans' email data daily, and uses a program called PRISM to monitor activity on social networks.
Many experts said it's inevitable, given the integrated nature of the internet, that Canadians' communications are being swept up by the NSA.
But even if Canadian web traffic were to stop being routed through the U.S., Canadians could still find their online activity monitored by their own government.
Documents obtained by the Canadian Press and the Globe and Mail earlier this year showed that then-defence minister Peter MacKay in 2011 approved the re-start of a secret program that scours the internet, both within Canada and abroad, for suspicious activity.
According to an Ipsos-Reid poll carried out for CIRA, 49 per cent of Canadians say it's acceptable for the government to monitor online activity in some circumstances. That number rises to 77 per cent when those circumstances involve preventing "future terrorist attacks."
CLARIFICATION:
An earlier version of this article suggested that building internet exchange points in Canada could keep all domestic web traffic from passing through the U.S. In actuality, there is no way to guarantee that web traffic would not continue to pass through the U.S., but a larger number of Canadian exchange points would reduce the likelihood of this happening. The Huffington Post has edited this article to make the point clearer
.
Like this article? Follow our Facebook page Or follow us on Twitter Follow @HuffPostCanada