Vancouver Nightclub Stabbing Injures 2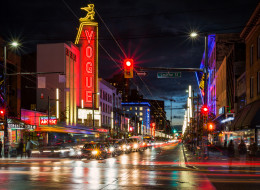 The Vancouver police are investigating a stabbing at a downtown nightclub that sent two men to hospital.
Officers responded to a report of a stabbing at AuBar Night Club on Seymour Street at around 3 a.m. They arrived to find two men outside the venue suffering from stab wounds.
UPDATE: One of the victims remains in hospital in stable condition, while the other has been released. One of the victims is 20 years old, while the other is 23, the Vancouver police said in a Saturday news release.
Both were rushed to hospital with serious injuries, police said in a Saturday news release.
No arrests have been made and no suspect information is available.
The Vancouver Police Major Crime Section and Forensic Identification Unit are investigating.