Federal Court Ruling Throws Future Of Medical Marijuana Industry Into Doubt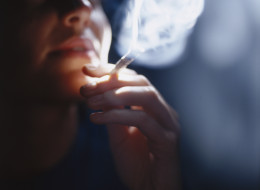 The promise of a billion dollar Canadian medical marijuana industry may have gone up in smoke before the market even gets off the ground.
Once projected to be worth some $1.3 billion with a customer base of nearly half a million Canadians, the emerging industry was dealt an early blow on Friday after a federal court judge granted an injunction allowing medical marijuana users to keep growing their own – at least for now.
A coalition of medical marijuana patients is expected to get the chance to argue their case – that they will not be able to afford their medicine under a new system requiring patients to buy all products from government-approved suppliers – within the next year.
While a majority of Canada's some 40,000 current users grow their own, Health Canada estimates that the market could grow tenfold in a decade under its new system that requires purchase from commercial suppliers.
However, if a federal judge decides permanently to allow all users to grow their own supply, it will fundamentally alter the projected market.
Privatization is Health Canada's desired path to the medical marijuana future. The government agency had been scrambling for more than a year to overhaul the Medical Marihuana Access Regulations (MMAR) into a system that would be more rigorously controlled and more akin to other "narcotic" pharmaceuticals. The new regime is called the Marihuana for Medical Purposes Regulations (MMPR).
The agency has not said much since Friday's verdict, but it has previously expressed concern that home growers could jeopardize the larger commercial market.
"Health Canada is concerned that continued personal production will undermine the establishment and viability of the fledgling licensed producer industry," an agency official told the court.
Story continues below
Canadian Politicians Who Tried Pot
Former Toronto Mayor Rob Ford says he has had his fair share of marijuana. "Oh, yeah. I've smoked a lot of it."

The federal Liberal leader opened up to HuffPost about his experience with marijuana in August. "Sometimes, I guess, I have gotten a buzz, but other times no. I'm not really crazy about it."

The Opposition leader's office told HuffPost this summer that Mulcair has smoked in the past but not since he was elected to office. Mulcair was elected to the National Assembly of Quebec in 1994.

The Liberal MP and Canada's first astronaut said he tried marijuana as a student in the 1970s in England. "It's not my thing. I stopped because it wasn't doing anything for me."

The premier of Ontario said she smoked pot decades ago. "I have smoked marijuana but not for the last 35 years."

Said the former premier of Nova Scotia: "Like every other person I knew back in the '70s when I went to university, some of whom are actually in this room, I would have tried it, the same as other people at that time."

Said the premier of British Columbia: "I graduated from Burnaby South Senior Secondary in 1983 and there was a lot of that going on when I was in high school and I didn't avoid it all together."

The former leader of the Progressive Conservative Party of Ontario admitted he's puffed in the past. "I was a normal kid, I had a normal upbringing, a normal life in university. I experimented from time to time with marijuana. It's a long time ago in the past and in the grand scheme of things."

The former prime minister of Canada told CTV News: "The answer is: I never smoked. I never smoked anything, but there was an earlier time, years ago, when (my wife) made some brownies and they did have a strange taste."

The former prime minister admitted while running for the leadership of the Progressive Conservatives that she tried weed. "And I inhaled the smoke."

Said the former NDP leader: "Yes, and some might say I never exhaled."

The former premier of Ontario said he experimented in his teens, but only twice.

The premier of Saskatchewan said he was an "infrequent" user back in university. "It didn't really do anything for me, luckily, because for some, it does lead to other things."

UP NEXT: Celebs Smoking Pot

The rapper's 18-year-old son, Corde Calvin Broadus, caused a stir when he shared this photo of him smoking with his famous weed-loving dad.

Is that smoke, or a new Instagram filter? Soulja Boy tweeted a photo of what appears to be him and pal Wiz Khalifa smoking out a giant bong on Jan. 3.

"Oh don't worry," Brown wrote on this Instagram photo he shared in December, from Amsterdam. "It's medicinal!! Lol."

In a 2012 Vanity Fair article, Stewart addressed the photos taken of her smoking out of a pipe in 2008. "You can Google my name and one of the first things that comes up is images of me sitting on my front porch smoking a pipe with my ex-boyfriend and my dog," she said. "I was a kid. I had just turned 18. In [the tabloids] the next day it was like I was a delinquent slimy idiot, whereas I'm kind of a weirdo, creative Valley Girl who smokes pot. Big deal."

Dressing up as "The Bride of Mary Jane" (get it?) for Halloween wasn't enough. Rihanna shared this controversial picture at the start of the New Year, with the caption: "This nug look like a skull or am I just....?"

A video of Miley Cyrus partying with a bong just after her 18th birthday became instant tabloid fodder when it hit the internet in 2010. Her reps say that she was actually smoking the herb salvia.

Yup. That's Olympic Gold medalist Michael Phelps smoking out of a bong, published in the now-defunct British rag News of the World in 2009.

Lady Gaga smoked a spliff onstage at a concert in -- duh -- Amsterdam. About marijuana, she told the audience: "I want you to know it has totally changed my life and I've really cut down on drinking. It has been a totally spiritual experience for me with my music."

Last week, photos emerged of what appears to be Bieber smoking marijuana inside a Newport Beach hotel room on Jan. 2. "Everyday growing and learning. trying to be better. u get knocked down, u get up," Bieber tweeted not long after the reports trickled through. "Back on tour tomorrow. ready to see u all smile. time to do what im supposed to be doing. performing. #BELIEVEtour."

UP NEXT: Successful People Who Have Smoked Pot

President Barack Obama has admitted to smoking marijuana and using cocaine during his high school and college days. "When I was a kid, I inhaled often," he once told magazine editors, according to The New York Times. "That was the point."

Apple co-founder Steve Jobs' use of LSD in his younger days is well-documented. He once called the experience "one of the most important things in my life." His use of the drug was even noted in an FBI background check, according to Wired.

President Bill Clinton famously admitted to trying marijuana while completing his Rhodes scholarship at Oxford. "When I was in England I experimented with marijuana a time or two, and I didn't like it," The New York Times reported in 1992. "I didn't inhale it, and never tried it again."

Virgin Group chairman and founder Richard Branson is an outspoken advocate of marijuana legilization, once writing an op-ed for CNN that called for an end to the war on drugs. He reportedly asked President Obama during a White House visit if he could "have a spliff" in 2012. "They didn't have any," he added.

New York City Mayor and Bloomberg L.P. founder Michael Bloomberg found himself in hot water when he admitted to smoking marijuana back in 2002, The New York Times reports. When asked by a reporter if he had ever tried pot, he responded: "You bet I did. And I enjoyed it."

Playboy founder Hugh Hefner credits his use of marijuana later in life with changing his perspective on sex. "I didn't know what making love was all about for all those years," Hefner who supports legalization is quoted as saying in High In America: The True Story Behind NORML. "Smoking helped put me in touch with the realm of the senses."

Billionaire investor George Soros is a known supporter of marijuana legalization and even wrote a 2010 Wall Street Journal op-ed rather straight-forwardly entitled "Why I Support Legal Marijuana." His use of the drug may be far less proflific, however. He told Reuters in 1997 that while he had "enjoyed" trying marijuana, "it did not become a habit and I have not tasted it in many years."

Jimmy Cayne, former CEO of Bear Stearns, kept an antacid bottle full of cocaine in his desk, according to the book The Sellout.

The former vice presidential candidate and reality TV star told Anchorage Daily News back in 2006 that she couldn't "claim a Bill Clinton and say that I never inhaled," CBS News reports.

Bill Gates, chairman and co-founder of Microsoft, hinted at once using LSD and marijuana in a 1994 interview with Playboy. Likewise, biographer Stephen Manes wrote that "Gates was certainly not unusual there [around drugs]. Marijuana was the pharmaceutical of choice…"

Former Ronald Reagan economic adviser and current CNBC host Larry Kudlow is reported to have both smoked marijuana and used cocaine frequently at periods in his life. After being fired from Bear Sterns in the mid-1990s, Kudlow entered a rehabilitation program to deal with his cocaine addiction, according to New York Magazine.

Super model Naomi Campbell admitted in 2005 to abusing cocaine during her career. "I have admitted using illegal drugs and some years ago I recognised that I had a problem" she was quoted as saying in The Daily Mail. "I knew that it was wrong and had damaged me and I decided to try and sort myself out."

Peter Lewis, former CEO of Progressive Insurance, has both smoked marijuana and lobbied heavily for its legalization. After smoking weed recreationally in his youth, he started using it medicinally after his leg was amputated. "I was very glad I had marijuana," he told Boston Magazine. "It didn't exactly eliminate the pain, but it made the pain tolerable — and it let me avoid those heavy-duty narcotic pain relievers that leave you incapacitated."

Former California Governor and all around legend Arnold Schwarzenegger can be seen smoking marijuana in the 1977 documentary "Pumping Iron." He later said that he "did smoke a joint and I did inhale," CBS News reports.

In a 2009 lawsuit, it was alleged that Ponzi schemer Bernie Madoff frequently sent messengers to buy cocaine for "himself and the company." Actually, before Madoff's $60 billion Ponzi scheme fell apart, his office was known as "the North Pole" because of the allegedly excessive cocaine use during work hours, according to CNN.

Essayist and author Aldous Huxley is said to have experimented with hallucinogenics, even writing an account of his use of mescaline in "The Doors Of Perception."

Former Vice President and climate change activist Al Gore is rumored to have smoked marijuana often in college. However, Gore characterized his marijuana use as "infrequent and rare," according to The Guardian.

Best-selling author Maya Angelou reportedly "settled into a job as a waitress and began smoking marijuana with abandon" early in her life, according to a biography by Harold Bloom and Cindy Dyson.

CNN founder and Atlanta Braves owner Ted Turner is rumored to have grown pot in his college dorm room, according to COED Magazine (he's reportedly also a major donor to the Kentucky Hemp Museum). After banning cigarette smoking at CNN in the early '90s, a memo emerged that claimed it "was common knowledge that Turner sits in his office and smokes marijuana."

Supreme Court Justice Clarence Thomas smoked marijuana "several times" in college, White House spokesman Judy Smith said back in 1991.

Nobel Prize-winning chemist Kary Mullis credited much of his success to his use of LSD, according to Wired.

"I have done just about every drug possible: cocaine, ecstasy, LSD and, my favorite, heroin." [The Mirror, 1996]

"I didn't live my life in the right way for politics, you know. I fucked too many chicks and did too many drugs, and that's the truth. That's gonna be my campaign slogan: 'I drank the bong water.'" [Newsweek, 2011]

On smoking a joint to calm herself before winning her 1991 Oscar for "Ghost": "Smoking cigarettes and pot every now and then are my habits. And so I thought, 'I've got to relax.' So I smoked this wonderful joint that was the last of my homegrown. And honey, when [Denzel Washington] said my name and I popped up, I thought, 'Oh, fuck.'"

"I mean, I still love a waterfall or the odd hallucinogenic drug. I liked mushrooms, which were legal until a year or so ago. If I had a drug of choice, it would be magic mushrooms." [The Guardian, 2007]

"I've done drugs, and that's how I know I don't like them. Cocaine is back with a vengeance. Everyone in every club is doing drugs. A lot of people are on prescription drugs. Celebrities aren't trying to hide it, except where people have camera phones. ... I wanted to try several things and make an informed decision, but I didn't enjoy anything other than marijuana. I don't even think of it as a drug -- it should be legalized. I know about five people who aren't on drugs today, and I'm one of them." [Maxim, 2007]

"Without cigarettes, I would be doing heroin, probably, on a daily basis." [Blender, 2007]

On doing cocaine with her boyfriend in the '70s while working as an anchorwoman in Nashville: "I did your drug. This is probably one of the hardest things I have ever said. ... I had a perfect, round, little Afro, I went to church on Sunday and I went to Wednesday prayer meetings when I could ... and I did drugs." ["The Oprah Winfrey Show," 1995]

"I spent most of my life looking for the quick fix and the deep kick. I shot drugs under freeway off-ramps with Mexican gangbangers and in thousand-dollar-a-day hotel suites. Now I sip vitamin-infused water and seek out wild, as opposed to farm-raised, salmon." ["Scar Tissue," published 2005]

"When I was 10 ½, I was sitting in a room with a group of young adults who were smoking pot. I wanted to try some, and they said, 'Sure. Isn't it cute, a little girl getting stoned?' Eventually that got boring, and my addict mind told me, 'Well, if smoking pot is cute, it'll also be cute to get the heavier stuff like cocaine.' It was gradual. What I did kept getting worse and worse, and I didn't care what anybody else thought." [People, 1989]

"I kind of took matters into my own hands and was creating drama in a very dangerous way. I think I was just bored, and I had seen everything. Especially when you're young, you just want more. ... At 18 I had just been doing a lot of cocaine." [People, 2007]

"[Marijuana] keeps me sane and happy. I could write without it if I was sane and happy. ... This is the only kind of drug I ever thought worth taking." [ITV's "South Bank Show," 2008]

"Never give up the ganja." [The Guardian, 2003]

"I've never been a major smoker, but I think America's view on weed is ridiculous. I mean, are you kidding me? If everyone smoked weed, the world would be a better place." [The Daily Mail, 2007]

"I was consumed by cocaine, booze and who knows what else. I apparently never got the memo that the Me generation had ended." ["Love Is the Cure: On Life, Loss and the End of AIDS," published 2012]

"I'm a recreational pot-smoker. ... There has never been enough of a distinction between marijuana and other drugs. In the classic, weird hygiene movies from high school, everything led to depravity -- marijuana, sex, coffee! There was no distinction made between the effects of one thing. So it's always been lumped in with drugs in general. It's a human rights issue, a censorship issue and a choice issue." [High Times, 2003]

"Cocaine was even in the budgets of movies, thinly disguised. It was petty cash, you know? It was supplied, basically, on movie sets because everyone was doing it. People would make deals. Instead of having a cocktail, you'd have a line." [Newsweek, 2011]

"I had a bag of mushrooms in my refrigerator. My cat used to sneak into the refrigerator and eat them. ... He ate them voraciously; it was like catnip to him. So I thought, 'What the heck, I better do it with him.' I remember lying on my bed for hours and Lewis was on the desk across my bed for hours, and we just stared at each other -- not moving, just staring at each other, and I had no doubt that he was my brother. But having said that, I don't do that anymore. And you know what? Later in life, when I was completely not doing any of that, I know he said 'Hi' to me." ["Late Show With David Letterman," 2010]

"I don't trust anyone who hasn't been self-destructive in some way. Who hasn't gone through some sort of bout of self-loathing. You've got to bang yourself around a bit to know yourself." [GQ, 2011]

"hi guys, i smoke pot. ok guys, bye." [Twitter, 2013]

"I got into a scene. I started going out and taking ecstasy. From ecstasy, it went to crystal meth. With any drugs, everything is great at the beginning, and then slowly your life starts to spiral down. [I was] 90 pounds at one point." ["Oprah's Next Chapter," 2012]
Existing producers, only three of which are currently shipping products, had previously anticipated an influx of demand that would outstrip their supply while they waited for their plants to grow. Canada has nearly 30,000 patients who grow their own marijuana and were legally required to destroy their supply by April 1.
But licensed producers now face the opposite problem, at least in the near-term — a lack of demand.
The country's 13 approved commercial-scale producers, along with the hundreds of companies waiting in the wings, have at least temporarily lost a huge built-in customer base, potentially slowing a "green rush" of companies into the market.
"The uncertainty coming from this injunction may deter some people from getting into the market, or people already in the market may scale back on their plans," said Paul Grootendorst, a pharmacy and economics professor at the University of Toronto.
The success of the emerging industry depends on how this injunction plays out — how many people will be allowed to continue to grow and for how much longer, he said.
Home growers undeniably shrink the market size, which could have a few potential effects, he said: Prices could decline more slowly; if the number of users who get their pot from licensed producers is very low, there may be no licensed producers in the long run.
While average production costs are expected to fall over time — with prices following — a smaller market means smoothing out the costs of a new industry could take longer.
"You need a large consumer base to support a large number of entrants, and you need a large number of entrants to make sure there's sufficient price competition."
Less revenue means less money to spend on technological innovation, research and development or "learning by doing," so it is likely to take longer to achieve economies of scale, in which production costs are spread out over a large production volume, he said.
"A lot of good things happen with a large market. That's why if you look at prices in the States compared to Canada for a lot of consumer goods, they're higher here."
Producers acknowledge that the ruling might dampen demand in the short-term and that it has left them with unanswered questions about the market they have just entered.
"The immediate effect of the … court decision will likely mean lower initial numbers of existing MMAR patient registrations in the short-term as many may choose to continue growing their own medicine until the issue is settled by the pending trial," Chuck Rifici, CEO of Tweed Inc., wrote on the company's blog.
The verdict means producers will not see a flood of customers on April 1, resulting in a "slower ramp-up period" for some licensed producers, said Marc Wayne, CEO of Bedrocan Canada, which is importing its product from a sister company in the Netherlands while its own plants grow.
"That could be a benefit right now, just allowing some of these companies to get up to speed," he said.
Patient advocates see the ruling as providing a check on an overinflated and speculative market that will put more competitive pressure on the big players to keep prices low.
"It puts the brakes on the bus. It slows things down a little and allows people to examine a situation that was skidding along too quickly," said Dr. Gwyllyn Goddard, who has overseen authorization for more than 3,000 medical marijuana licences.
The ruling could also deter some applicants from entering the market. Before the verdict, Health Canada said, some 400 applications were in various stages of completion, with new applications coming in at a rate of 25 a week.

"This court injunction on Friday is, of course, huge news for that, because it takes the wind out of the sails," Goddard said. "Sure there were some people who were really looking forward to that pressure because they were really going to profit from it, certainly LPs (licensed producers) and stock speculators were really enjoying that."
He believes the ruling will lower the prices that licensed producers charge as long as medical users are able to keep growing and providing an alternative.
Goddard argues that the price of black market cannabis has dropped by two-thirds since the MMAR came into effect in 2001, to just over $2 a gram from about $5.50 a gram. Continuation of the program will do the same for licensed producers, which will one day eliminate the impetus to turn to illegal sources, he believes.
"This injunction has been beneficial to the patients because if they had switched over as quickly as hoped to the MMPR program there would have been a shortage of supply and price would have gone up, thus stimulating the black market," he said.
"If the LPs are able to turn around and survive in this next little time period of high supply, then it could actually work out well for (those who survive)."
Industry players agree that there is a problem with the new system that makes marijuana unaffordable for patients, but they say continuing homegrown operations is not a long-term solution.
Neither is expecting a substantial drop in prices from licensed producers, said Marc Wayne, CEO of Bedrocan Canada.
He says licensed producers are charging what they must to turn a profit because they are trying to cover the cost of capital outlay, more rigid quality assurance requirements, debt servicing, distribution and shipping, taxation and the cost of research and development.
"We have a lot overhead that a normal personal production operation does not have, and it's just simply impossible to try to compete on that level, so the only way to deal with that is to develop a cost coverage policy for people who can't afford the of the medication," he said.
One solution on which both industry players and patients agree is subsidization of cannabis, either through government healthcare plans (Veterans Affairs is the only government department that does) or by including coverage in health insurance plans.
"It really boils down to affordability and that problem has not been dealt with head on," said Bedrocan's Wayne.
The Canadian Medicinal Cannabis Association, a newly formed industry group which has four licensed producers on board and has hired an Ottawa lobby firm, is to meet with Health Canada this week to discuss issues such as taxation, education programs for doctors and the ban on advertising.
But affordability is the biggest issue.
"We need to have government and industry come together and find a long term solution," whether it's drug coverage for cannabis or private insurance coverage, Wayne said.
"If they're allowed to have their opiate medication and have the government pay for it, why can't they have their cannabis be paid for in some way, and why is [it] the responsibility of companies to deal with that?"
Still, Wayne is optimistic about future growth even if some patients continue to use homegrown product. That, he says, will come from both new patients and the "fringe" of patients who are currently operating outside of the Health Canada system by getting their supplies from compassion clubs. About 70 per cent of Bedrocan's customers are new patients who are not authorized to grow their own product.
"At the end of the day," he said, "the market for medicinal cannabis is a market that will continue to grow because its an effective and useful medication for a lot of patients."