George Clooney Engaged: Actor To Marry Amal Alamuddin (REPORT)
Hollywood's most notable bachelor is no longer on the yachting-and-canoodling single scene -- A-list actor George Clooney is engaged to British lawyer Amal Alamuddin.
Here's a look at Clooney's bride-to-be: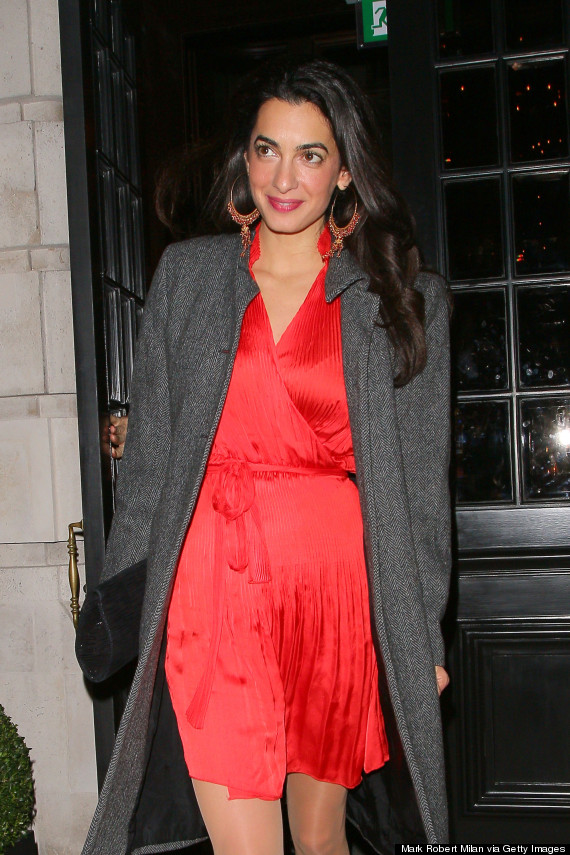 Clooney and Alamuddin were first spotted in public in October 2013.
Rumours started swirling about the couple's engagement after Alamuddin was spotted wearing an engagement ring while out with friends.
"George and Amal are trying to keep things very low-key but they also aren't really trying to hide this, it doesn't seem," a source told People, referring to the ring. "I think it's like they want the people they love to know that this is real, that they plan on being together forever."
Clooney was previously married to Talia Balsam and has since had notable relationships with Sarah Larson, Elisabetta Canalis and Stacy Keibler.
The "Girls" star is engaged to longtime boyfriend, Ricky Van Veen (middle in picture).

Panettiere announced their engagement on "Live With Kelly & Michael" on Oct. 9, 2013.

Wilde and Sudeikis got engaged in Jan. 2013 and are currently expecting their first baby.

Christina is engaged to longtime boyfriend, Matthew Rutler.

The One Direction singer is engaged to girlfriend Perrie Edwards.

The actress is engaged to Cutter Dykstra -- and expecting her first baby!

Brandy got engaged to Press in Dec. 2012.

Aniston and Theroux got engaged in Aug. 2012 and are currently planning their wedding.

Ritchie is set to wed girlfriend Ainsley after the pair got engaged in Oct. 2012.

Metcalfe and Santana have been engaged since Jan. 2012.

Watts revealed Schreiber gave her a ring in Jan. 2010, but the pair have yet to confirm whether or not they've actually tied the knot.

Adams has been engaged to Le Gallo since July 2008. The pair have a daughter, Aviana, together.

Hudson and Otunga have been engaged for five years and have a son together.