Dear USA,
We get that you don't get it. But, believe it or not, Canada is not a colony of your country. We're an independent nation and we have a day to celebrate that independence. It's like the Fourth of July ... but better.
Still confused? Here's why Canada Day is the best.
On July 1, 1867, the Dominion of Canada was created. No war. Not even a skirmish.


Notice how 1867 comes after 1812? That means you can stop getting angry at us about that war you lost. You were fighting the English, not us.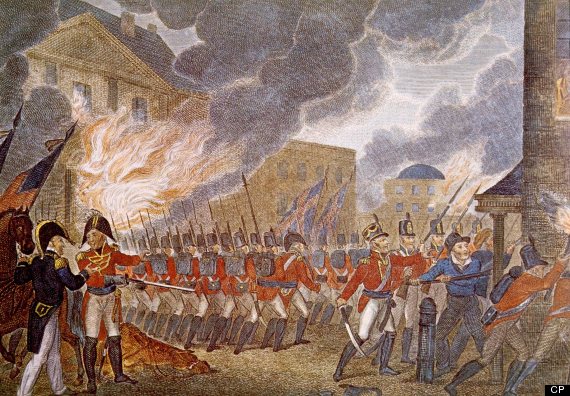 We do have to admit that George Washington was pretty badass though...


But so was the father of our country.

This is John A. Macdonald.


He was our first prime minister and was famous for his wit. Especially when he was drinking.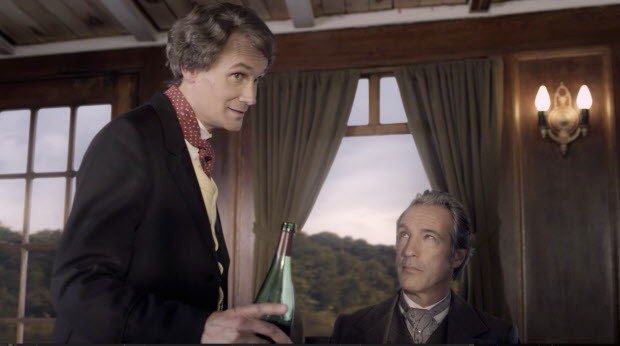 It's said that Macdonald was once so drunk during a debate that he started vomiting.
After recovering, he blamed the sickness on his opponent's disgusting ideas.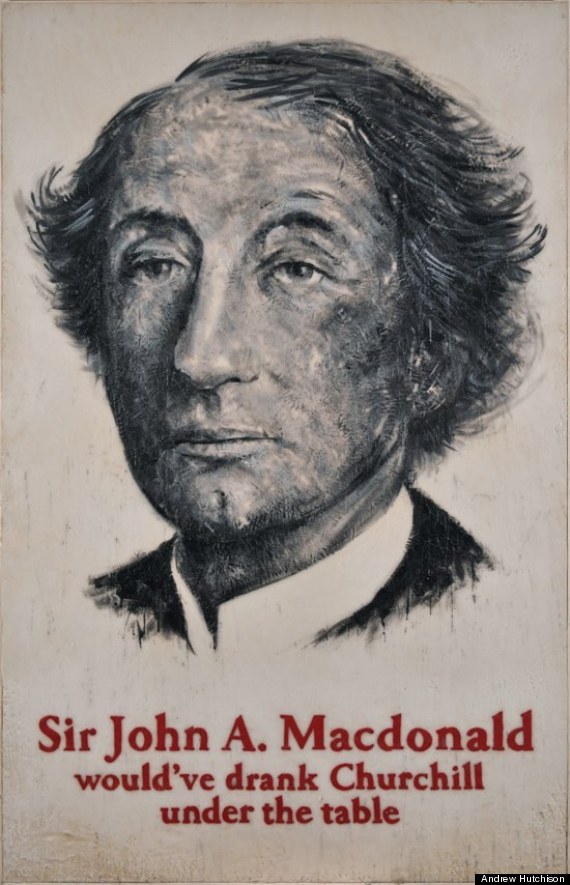 (Credit: Andrew Hutchison)


Macdonald succeeded in achieving Confederation, merging several British colonies into a single nation.

You think you're the only ones with Founding Fathers? Not a chance. We've got "Fathers of Confederation."
Fathers with awesome mutton chops...




Oliver Mowat





William Alexander Henry





John Hamilton Gray


And everything about Canada Day is so fresh.


We're only 147 years old.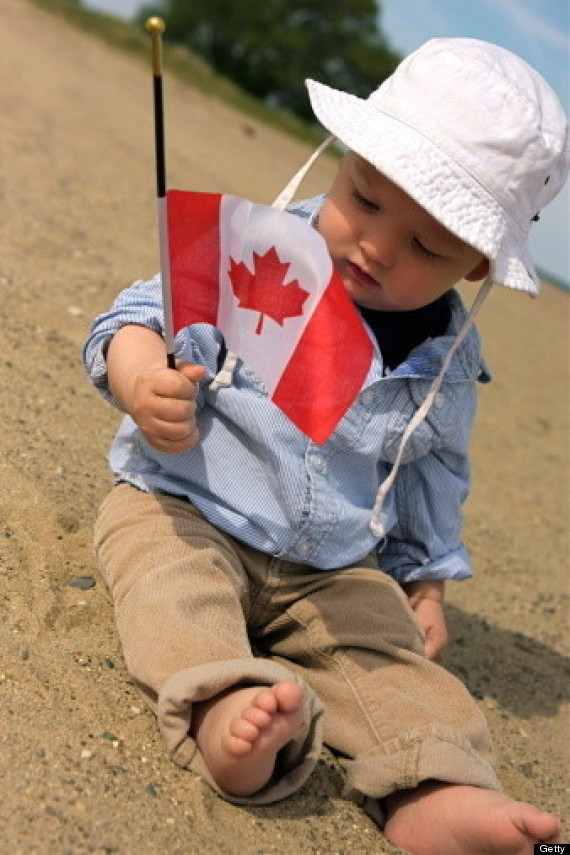 Our flag is just 49 years old.


We've only been calling it Canada Day since 1982 (it was Dominion Day before that).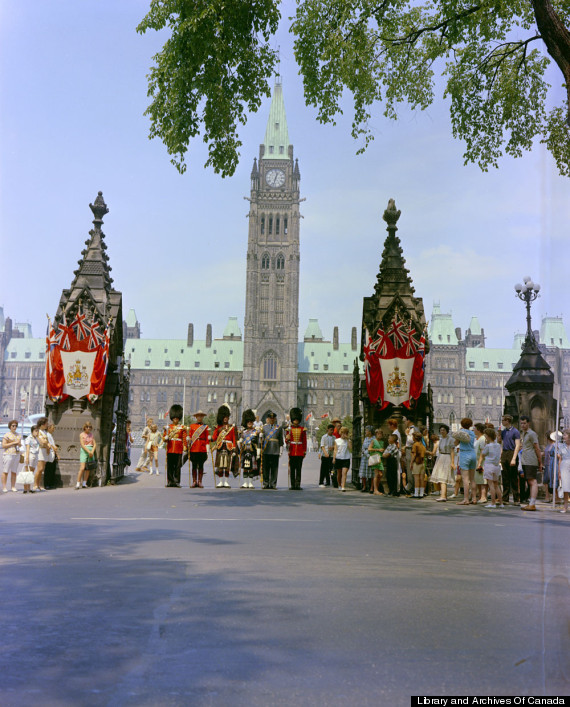 And "O Canada" only became our official anthem in 1980.


Did we mention that the lyrics to "The Star-Spangled Banner" were written while you Yanks were getting bombarded with cannonballs during that war you lost?


And speaking of explosions. That's one thing Independence Day and Canada Day have in common.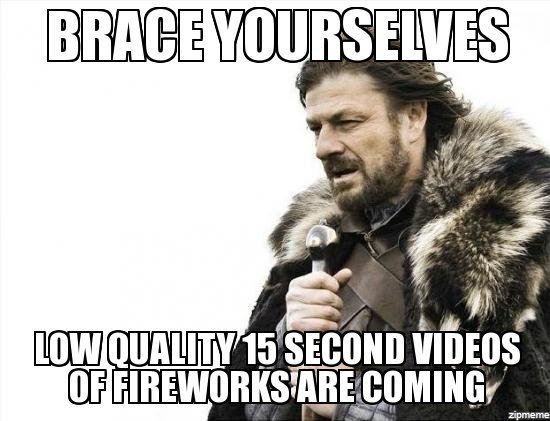 Actually, come to think of it, we're pretty similar after all.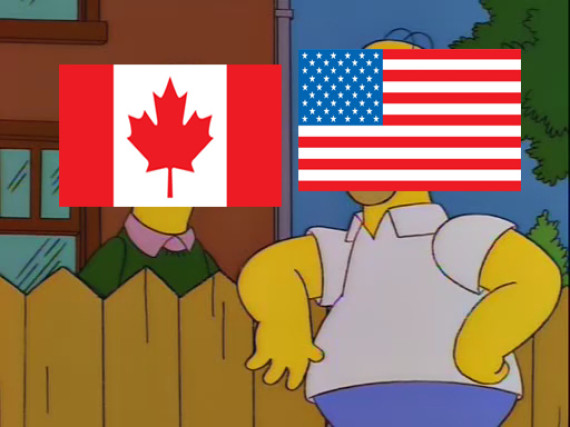 Sincerely,
Canada


P.S. We're sorry. We know we screwed up.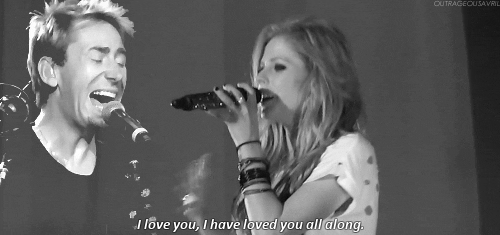 Loading Slideshow
The Rock

Yes, Dwayne Johnson's father is Nova Scotia-born wrestler Rocky Johnson. As the <a href="http://www.buzzfeed.com/thehero/14-things-you-didnt-know-about-the-rock" target="_blank">first generation child of a Canadian, Johnson is eligible for Canadian citizenship</a>. Johnson also played in the CFL for the Calgary Stampeders during the 1995 season, but was cut after two months.

James Doohan

Scottie was totally from Vancouver.

Emmanuelle Chriqui

The "Entourage" star was born in Montreal.

Frank Gehry

The world-famous architect was born in Toronto.

Rick Fox

The former NBA star was born in Toronto.

Norm Macdonald

The comedian is from Quebec City. Bonus points if you knew his brother is CBC journalist Neil Macdonald.

Nathan Fillion

The "Castle" and "Firefly" star was born in Edmonton.

Ted Cruz

The potential Republican presidential nominee was born in Calgary. However, because his mother is American, U.S. officials have ruled that he <a href="http://www.foxnews.com/politics/2013/05/19/cruz-eligible-presidential-run/" target="_blank">would be eligible to run for the presidency</a>.

Men Without Hats

That's right, "Safety Dance" came from a Montreal group.

Matt Groening

While born in Portland, Groening's father Homer was born in Main Centre, Saskatchewan and so Groening is eligible for citizenship.

Lorne Greene

The "Bonanza" star was born in Ottawa.

Brendan Fraser

While born in Indianapolis, both of "The Mummy" star's parents are Canadian and so he is entitled to Canadian citizenship.

Anna Paquin

The Oscar winning star of "True Blood" was born in in Winnipeg.

David Rakoff

The regular contributor to "This American Life" was born in Montreal.

Kim Cattrall

While the "Sex and the City" star was actually born in in the U.K., she moved to Coutenay, B.C., when she was just an infant.

Mia Kirshner

"The L Word" star was born in Toronto.

Carrie Anne Moss

The star of "The Matrix" was born in Burnaby, B.C.

Eric McCormack

The "Will and Grace" star was born in Toronto.

James Cameron

OK, you may have known this one already, but for some reason people are always forgetting that the "Titanic" and "Avatar" director was born in Kapuskasing, Ontario.

Monty Hall

The original host of "Let's Make A Deal" was born in Winnipeg.

Honorary Mention - Tom Cruise

OK, so he was born in Syracuse, New York and his parents were both American, but the star of, well everything, went to school in Ottawa for several years in the early 1970s. It was in Ottawa that <a href="http://i.usatoday.net/life/books/tom_cruise_excerpt.pdf" target="_blank">Cruise first became involved in acting</a>, according to Andrew Morton's unauthorized biography.

Next: Only In Canada Spring Edition

Snirt

Followed By The Dirt

Girl Wearing This In March

Home Too Soon

Socks And Sandles

Premature Patio Beers

This

Vancouver In March

This Colour

Snow In April

Next: 13 Things To Never Say To A Canadian

Things You Don't Want To Say To A Canadian

Canadians are normally pretty nice but there are things you just don't want to say to a Canadian... (AP Photo/The Canadian Press, Nathan Denette)

This looks like Monopoly money!

Hey you're from Canada? Do you know my friend Doug?

You lost the War of 1812, right?

Polar bears rooting through your garbage at night must be pretty irritating.

(AP Photo/The Canadian Press, Chris Young)

Do you guys all ski to work and stuff?

Do you have cable / internet / random technology in Canada?

You all speak French right?

What part of America are you from?

Is Vancouver / Edmonton / Calgary close to Toronto?

Do you have a president?

(AP Photo/The Canadian Press, Fred Chartrand)

Is Toronto your capital city?

Say "aboot" for me

More from our readers!

We asked our readers to tell us more things that you shouldn't say to a Canadian. We collected the best responses.

Rose Simpson

@HuffPostCanada #AngryCanadian Wasn't it wonderful that Ben Affleck thanked Canadians at the Oscars? Were Canadians in Iran?

Andrea C

@HuffPostCanada #AngryCanadian To someone from Toronto: "I have a friend named .... In Vancouver, do you know them?" "No, it's a 3hr flight"

Krysta Ibach

@HuffPostCanada The old chestnut You guys all live in igloos right? #AngryCanadian

Alysha Macdonald

@HuffPostCanada #AngryCanadian "Is it warm there in summer? Do you drink maple syrup? You say roof (ruff), tour (tore), and bar (ba) weird."
Related on HuffPost: