Montreal Teacher Jacqueline Laurent-Auger Fired After Students Find 40-Year-Old Erotic Films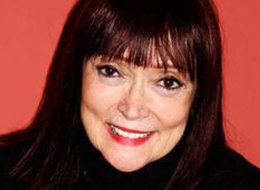 UPDATE: Laurent-Auger has been asked to return to Le Collège Jean-de-Brébeuf, the school's human resources director wrote in a letter Tuesday, saying that the "whole issue could have been handled differently".
A Montreal teacher has been fired after her students uncovered a very racy part of her past.
Jacqueline Laurent-Auger, who up until recently taught theatre at the prestigious private school Le Collège Jean-de-Brébeuf in Montreal, lost her job in July after some of her students dug up clips of erotic films she had starred in more than 40 years ago, the Globe and Mail reported.
Laurent-Auger, who is now 73, had parts in several erotic films in the 1960s and '70s, during what she said was a time of openness in the art world. The films weren't pornographic, she told the Globe.
"I did it as a young actress to make a little money. The idea of throwing someone out the door for something they did almost 50 years ago is idiotic. It makes me angry."
The school confirmed to La Presse that she was let go because the students' discovery created a "tense atmosphere" in her classroom, and that she was no longer a good role model for the teens.
The fact that students can see a staff member naked with another adult is unacceptable, said the school's director, Michel April.
Le Journal de Montreal watched some of the films and said while Laurent-Auger was nude in several scenes, none of them were sexually explicit and they fit with French film culture at the time.
Several of the site's bloggers were critical of the school's decision, with one slamming it as a kind of "hypocritical puritanism".
"When you decide to hire a professional artist in this environment, one must understand that this type of scene is part of the acting experience," wrote blogger Tania Longpré.
According to a statement, however, the school fears the films might be a negative influence on students looking to break into theatre and the arts.
Laurent-Auger doesn't regret her past, but told CBC's As It Happens she's surprised it has any bearing on her current job.
"I did so many wonderful things afterwards. It was a little, little, little part of my career, for Pete's sake!"
What do you think? Should a teacher whose students have seen her nude be able to keep teaching? Let us know in the comments below.
ALSO ON HUFFPOST
WHO: William Daniels as George Feeny WHERE HAVE I SEEN HIM? Your favourite '90s show "Boy Meets World." MEMORABLE QUOTE:"If you let people's perception of you dictate your behaviour, you will never grow as a person."

WHO: Lily Tomlin as the voice of Ms. Valerie Frizzle or The Friz or just Ms. Frizzle WHERE HAVE I SEEN HER? You know that teacher from "The Magic School Bus" who took her kids on field trips inside the human body, in outer space and who owned a pet lizard? MEMORABLE QUOTE: "Take chances, make mistakes, get messy."

WHO: Jack Black as Dewey Finn WHERE HAVE I SEEN HIM? Ex-rock star turned substitute teacher Dewey Finn in the "School of Rock." MEMORABLE QUOTE: "You've gotta feel it in your blood and guts! If you wanna rock, you gotta break the rules. You gotta get mad at the man! And right now, I'm the man. That's right, I'm the man, and who's got the guts to tell me off? Huh? Who's gonna tell me off?"

WHO: Tina Fey as Ms. Norbury WHERE HAVE I SEEN HER? The hilarious Ms. Norbury from "Mean Girls." MEMORABLE QUOTE: "OK, so we're all here 'cause of this book, right? Well, I don't know who wrote this book, but you all have got to stop calling each other sluts and whores. It just makes it OK for guys to call you sluts and whores. Who here has ever been called a slut?"

WHO: Robin Williams as John Keating WHERE HAVE I SEEN HIM? English teacher John Keating in "Dead Poets Society" MEMORABLE QUOTE: "Sucking the marrow out of life doesn't mean choking on the bone."

WHO: Hilary Swank as Erin Gruwell WHERE HAVE I SEEN HER? A young teacher who inspires at-risk students to write and pursue an education in "Freedom Writers." MEMORABLE QUOTE: "You know what this is? This is a Fuck You to me and everyone in this class. I don't want excuses. I know what you're up against. We're all of us up against something. So you better make up your mind, because until you have the balls to look me straight in the eye and tell me this is all you deserve, I am not letting you fail. Even if that means coming to your house every night until you finish the work. I see who you are. Do you understand me? I can see you. And you are not failing."

WHO: Dustin Hoffman as the voice of Mr. Bergstrom WHERE HAVE I SEEN HIM? Lisa Simpson's substitute teacher on "The Simpsons" MEMORABLE QUOTE: "I'm sorry, Lisa. It's the life of the substitute teacher. He's a fraud. Today he wears gym shorts, tomorrow he speaks French or runs a band saw or God knows what."

WHO: Michelle Pfeiffer as Louanne Johnson WHERE HAVE I SEEN HER? Ex-marine turned teacher Louanne Johnson in "Dangerous Minds." MEMORABLE QUOTE: "In my classroom, poetry is its own reward."

WHO: Jim True-Frost as Roland Pryzbylewski a.k.a. Prez WHERE HAVE I SEEN HIM? Ex-cop turned teacher on "The Wire." MEMORABLE QUOTE: "Trick 'em into thinking they aren't learning, and they do."

WHO: Maggie Smith as Professor Minerva McGonagall WHERE HAVE I SEEN HER? In the Harry Potter film series. MEMORABLE QUOTE: "I wonder, how you can expect to gain an idea of my usual teaching methods if you continue to interrupt me? You see, I do not generally permit people to talk when I am talking."

WHO: Ryan Gosling as Dan Dunne WHERE HAVE I SEEN HIM? Junior high school teacher in "Half Nelson." MEMORABLE QUOTE: "The sun goes up and then it comes down, but every time that happens what do you get? You get a new day."

WHO: Allyce Beasley as the voice of Miss Grotke WHERE HAVE I SEEN HER? Yoga-loving, feminist and hippie-like fourth grade teacher from "Recess" MEMORABLE QUOTE: "Class, please take this new history book with a grain of salt, since it focuses primarily on the history of white western males."

WHO: Wallace Shawn as Mr. Wendell Hall WHERE HAVE I SEEN HIM? In "Clueless" (the movie and the show), duh! MEMORABLE QUOTE: "Has anyone ever voluntarily read a poem that wasn't part of a school assignment?"

WHO: Embeth Davidtz as Miss Jennifer Honey WHERE HAVE I SEEN HER? The sweet and caring teacher from "Matilda" and Roald Dahl's book. MEMORABLE QUOTE: "I've often thought about it, but I can't abandon my children. And if I couldn't teach, I'd have nothing at all."

WHO: Richard Dreyfuss as Glenn Holland WHERE HAVE I SEEN HIM? High school music teacher in "Mr Holland's Opus." MEMORABLE QUOTE: "Playing music is supposed to be fun. It's about heart, it's about feelings, moving people, and something beautiful, and it's not about notes on a page. I can teach you notes on a page, I can't teach you that other stuff."