Vancouver Fog Cancels Flights But Makes For Gorgeous Photos
A second day of thick fog in B.C.'s South Coast has forced the cancellation of some flights out of the Vancouver International Airport, as well as float planes and helicopter departures.
Environment Canada has issued an advisory of "near-zero visibility," warning travellers to be careful in the "extensive dense fog."
While the fog slowed drivers in the region, it was full steam ahead for photographers who took advantage of some gorgeous scenes: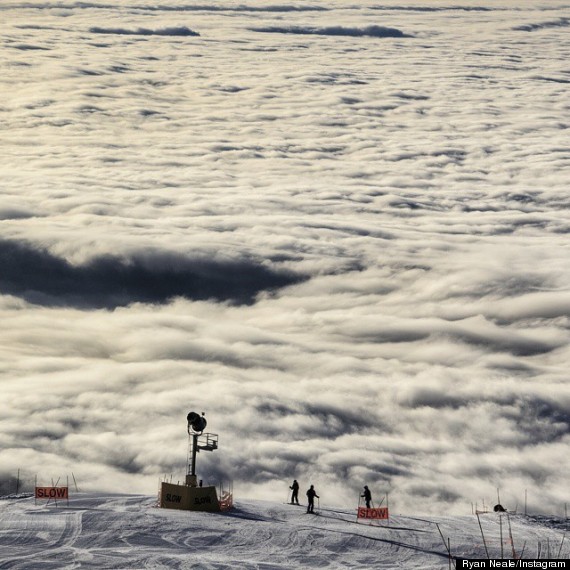 Photo courtesy Ryan Neale/Instagram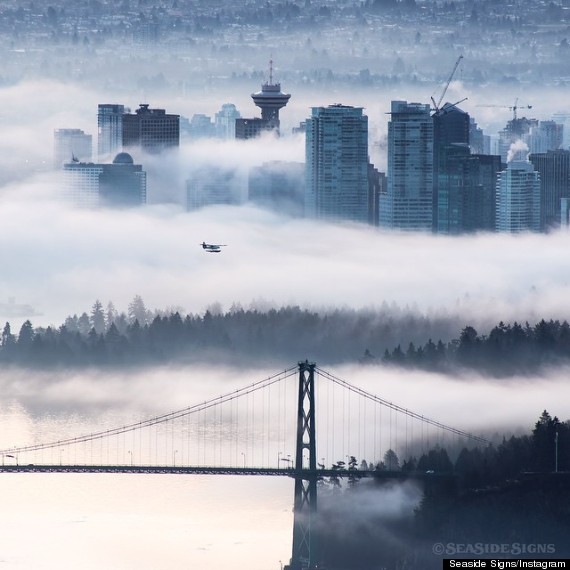 Photo courtesy Seaside Signs/Instagram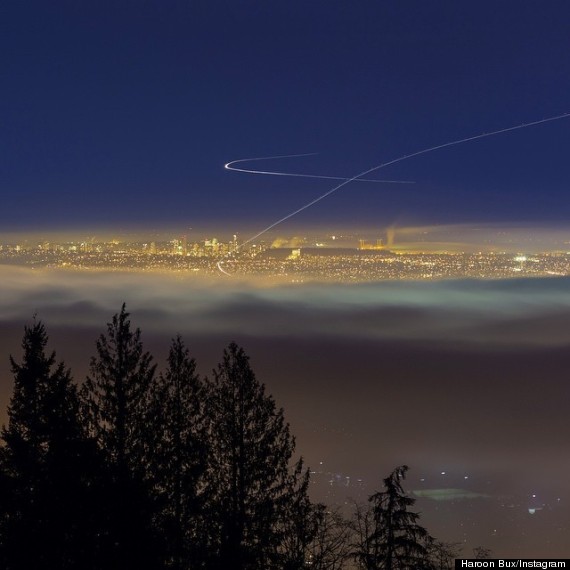 Photo courtesy Haroon Bux/Instagram
Check out more fantastic fog photos:
Foggy Metro Vancouver, January 2015
"And the fog rolls in again #fogcouver"

"Cabin love" (Maple Ridge)

"Disappearing behind the fog #fogcouver"

"A sailboat slips through the fog on False Creek, with the Granville Island Marina in the background."

"A fellow photographer surveys the scene while the tide is out, as the fog covers English Bay."

"This weekend is all about #chasingfog while trying not to catch a cold."

View from Burke Mountain in Coquitlam

The wall of fog from Burnaby Mountain Park

View from Dog Mountain

"Where did Vancouver go?"

"#Vancouver continues to be engulfed in a thick layer of fog. All that's visible in the distance is #BurnabyMountain and #MtBaker. The drone of the harbour ships' foghorns, muted under the fog, make the whole scene eerie."

"lost in fog' let's find thyself"

"Vancouver experienced an inversion today, and it was amazing to be above the clouds. this was taken on black mountain just off the sky chair @cypressmtn."

"Burrard Inlet in the fog."

"Thick fog covered the downtown and Vancouver area, only able to see Metrotown and Surrey. Also in the scene are the flight path of a couple airplanes."

"Simplicity."

"Misty morning."

"I bet you'd rather be here right now"

"Love our city in the #fog. #vancouver"

A float plane navigates through the thick foggy marine layer over #CoalHarbour #StanleyPark #LionsGateBridge. You can see the flagpole at #ProspectPoint but Canada Place is completely invisible!"

NEXT: Vancouver Fog, October 2013

This gallery shows a series of fog pictures around Vancouver in the week of Oct. 25, 2013.

NEXT: Vancouver Fog Gives City A New Look

This gallery shows a series of photos of a deep fog that hit Vancouver in October 2013.

NEXT: Vancouver Fog Photos by Colin Knowles

This gallery shows a series of photos taken by Vancouver photographer Colin Knowles on Sept. 14 and 15, 2013, a particularly foggy weekend in the city.