'ReBoot' Reboot Roaring Back With 26 Episodes
That's right, '90s kids. "ReBoot," that classic animated series from your childhood, is about to glide its way back into your life with 13 hours of new tech-related hijinks.
Broadcaster Corus Entertainment made the announcement at the Banff World Media Festival on Monday and detailed its plan to "reboot the 'ReBoot' universe" with 26 new half-hour episodes.
"The new 'ReBoot' will feature the same action and comedy mix viewers loved in the original series, but with an updated technological universe that will fascinate a new generation of kids," said Corus Kids content director Jamie Piekarz in a news release.
TWC/Dimension Television is slated to distribute the series.
Rainmaker Entertainment revealed the new logo and title for the series last year after announcing its Mainframe division had a sequel in development.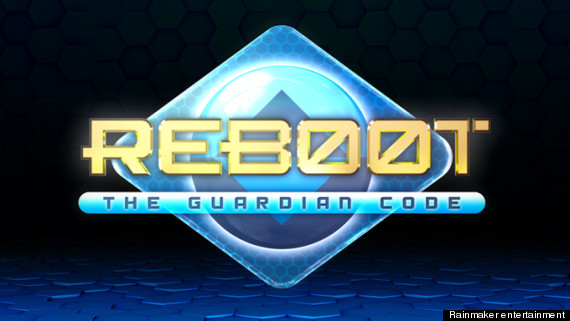 Vancouver-based Rainmaker also produced the original series. Company president Michael Hefferon promised the rebooted series — called "ReBoot: The Guardian Code" — will have mass appeal, beyond its original fan base.
New episodes will pick up on the series' original concept, "with the help of VERA, the last surviving cyberbeing from the original Guardian Programs."
Focusing on four teens — Austin, Parker, Grey, and Tamra — viewers will follow these "next-gen Guardians" and their fight to save the world by defending it in cyberspace.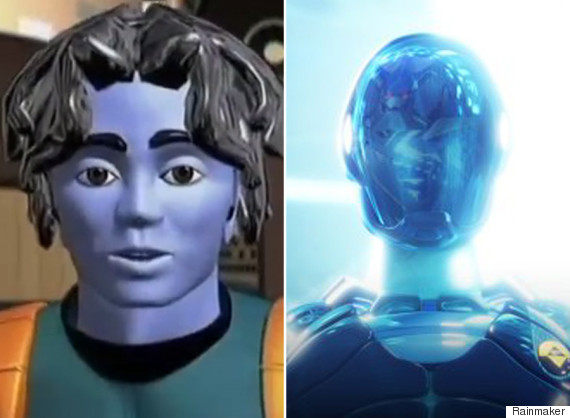 'ReBoot' evolution: Bob from the original show (left) and an unnamed character set to appear in the new series (right).
"The Internet revolutionized the world, but it also left it vulnerable to attack," teased a show description.
The original series air premiered on YTV — a Corus network — in 1994. It was heralded as the first-ever CGI animation series at the time.
The show was broadcast to 84 countries worldwide. Its last episode aired in 2001.
A premiere date for "ReBoot: The Guardian Code" has yet to be released.
Like Us On Facebook

Follow Us On Twitter
Also on HuffPost:
90 Awesome Things From The '90s
Millennials grew up during a boom in portable technology and for many, this way their very fist digital camera.

This is how millennials remember Ryan Gosling.

Millennials will remember popping a floppy disk into their school's computer lab to play this Canadian classic.

This '90s CGI show was produced in Vancouver.

Released in 1998, the Game Boy Color was a revolution in handheld gaming and on every kid's holiday wishlist.

This Canadian show ran from 1996 to 1998.

This classic YTV game show ran between 1997 and 2003.

Older millennials may remember TVOntario's Polka Dot Door which ran from 1971 until 1993. But for the younger crop, it was all about Polka Dot Shorts, which ran from 1993 to 2001.

You know, before things got weird.

Neil Buchanan may be single-handedly responsible for introducing a generation to mixing water with white glue.

Yes, they were around in the '80s, but millennials got to experience that whole scandal about them allegedly being a sex act reward.

Tamagotchis were just one of many tiny digital pets that burst onto the scene in the '90s — don't forget Dinky Dinos, Giga Pets and Nano Pets.

It was just a one YTV host with clay animals and some imagination, and yet it was awesome.

This cherished series from Ann M. Martin was published between 1986 and 2000.

What's the story, Wishbone?

These musically-inclined Canadian brothers stole the hearts of every tween girl in the '90s.

This classic CBC show taught youth how to be competent consumers.

If you want to relive the agony of being eaten by the Abominable Snow Monster every time, you can download the game here.

(And Mandy Moore's music career.)

The first-ever winner of Making the Band.

As hosted by Bob Saget, of course.

The original, of course.

And they always, always skipped.

Don't miss Bill Clinton on the sax.

Starring Elisha Cuthbert and Jay Baruchel.