B.C.'s Most Expensive Homes Are In These Neighbourhoods
Lululemon founder Chip Wilson can once again lay claim to B.C.'s most expensive home.
But where will you find it? And where will you see other properties that rank among the province's priciest?
BC Assessment released its 2016 property assessments on Monday, showing just how much homes were worth on July 1, 2015.
Wilson's Kitsilano home was the most expensive in the province for the third consecutive year, with prices in other areas seeing "significant" increases in the past year.
The total assessment for the Greater Vancouver area climbed to $636 billion from $547 billion in 2015, the authority said Monday.
Almost all of B.C.'s most expensive homes were in upscale Vancouver neighbourhoods, aside from a few outliers like James Island in the Gulf Islands.
The Huffington Post B.C. looked at the 500 most valuable properties to see where they were located around the province.
Here are nine neighbourhoods that house the priciest ones*:
(*We left out some areas that only had a few entries on the list)
9) Harbour (Vancouver)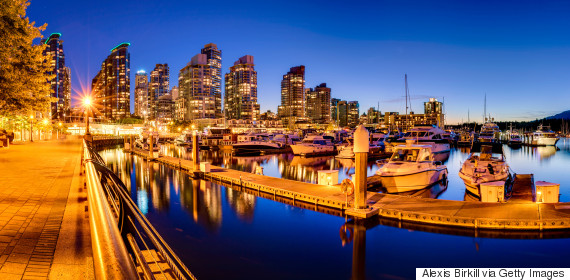 Properties in the top 500: 15
8) South Granville (Vancouver)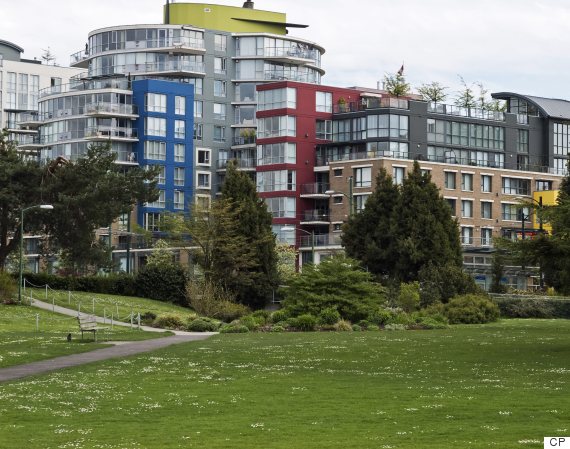 Properties in the top 500: 16
7) Southlands (Vancouver)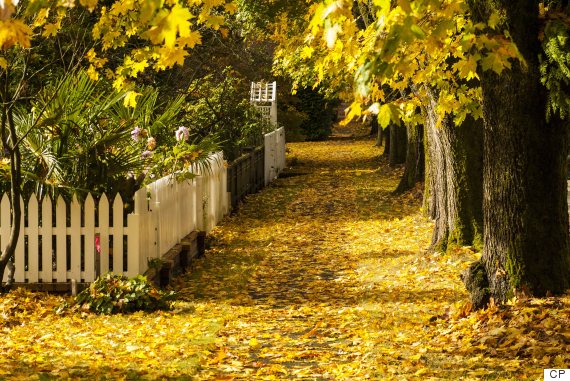 Properties in the top 500: 29
6) Chartwell (West Vancouver)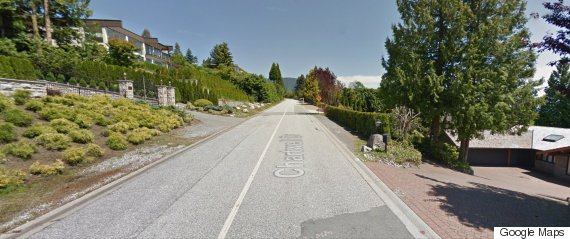 Properties in the top 500: 44
5) Kitsilano (Vancouver)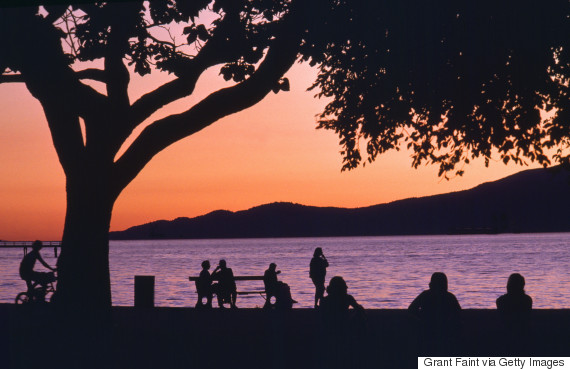 Properties in the top 500: 47
4) University Endowment Lands (UBC)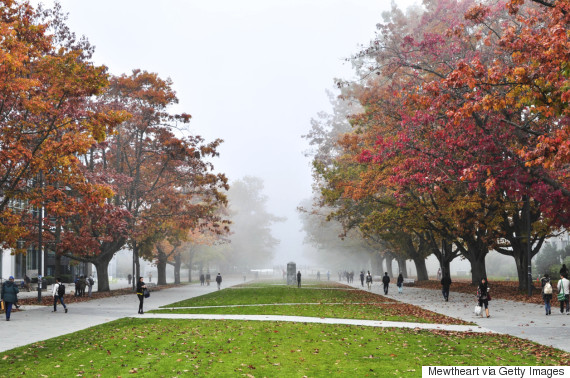 Properties in the top 500: 55
3) West Van Waterfront (West Vancouver)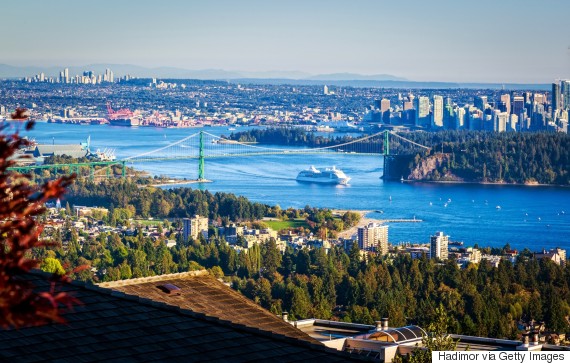 Properties in the top 500: 67
2) Point Grey (Vancouver)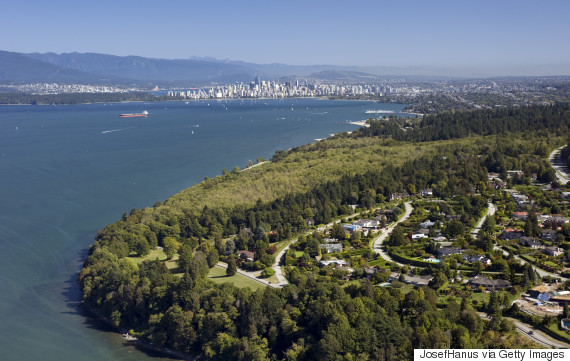 Properties in the top 500: 91
1) Shaughnessy (Vancouver)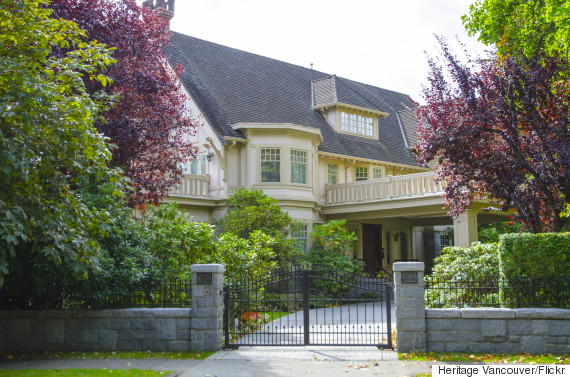 (Photo: Flickr user Heritage Vancouver/License)
Properties in the top 500: 130
Like Us On Facebook

Follow Us On Twitter

Follow Us On Instagram
Also on HuffPost:
Most Expensive Homes In B.C. 2015
$27,008,000 Nine of British Columbia's top 10 priciest properties are in Vancouver, according to the 2015 valuations from BC Assessment.

$27,362,000

$27,401,000

$27,418,000

$27,861,000

$28,137,000

$31,456,000

$50,126,000

$51,621,000

$57,595,000

Up Next: Most Expensive Houses in Vancouver, December 2014

This gorgeous 11,081 sq.-ft. mansion, sitting on a 36,216 sq.-ft. lot, will set you back $14.98 million. Some of the highlights include a grand foyer that opens up onto a patio and balcony, and an indoor pool room with rock-faced walls. Oh yes.

This First Shaughnessy Estate is near schools like Shaughnessy Elem School, York House, and Little Flower Academy. It can be yours for just $15.6 million.

This house has everything! You will never want to leave. It has an indoor pool, a full production media room, and even an elevator. Have an extra $15.98 million?

Why pay $12 for the movies when you can watch one in your very own home theatre?

This character house features four bedrooms and four-and-a-half bathrooms, plus an beautiful open layout. The stunning home costs $16.8 million.

This house features over 6,600 sq.-ft. of space including six bedrooms, a large living room, a dining room, a game room, and a conservatory. All yours for $16.8 million.

Built in 1990, this 10,984 sq.-ft. space has nine bedrooms and is placed on a huge 28,924 sq.-ft. lot. Buyer(s) of the home get a view of the ocean and mountains. The house also features a grand tw- storey foyer with crystal chandelier and dome skylight ceiling. Talk about fancy! It'll just cost you about $17.8 million.

A game room, rec room with a wet bar, and a tennis court? What more could you want? This home also includes a grand foyer with about a 20-foot high ceiling and a spiral staircase, as well as a total of nine bedrooms, including two masters. Listing price is $18.68 million.

For just $19.88 million one lucky buyer can feel like a king in this mansion. This home has eight bedrooms, seven-and-a-half bathrooms, and a grand foyer with a high ceiling. For any families concerned about their children's future, no worries, it's close to a bunch of schools.

Although based on this picture, the house doesn't look all too great compared to the others. It costs a whopping $21.8 million, but this picture does not do it justice. Keep clicking.

This beautiful home has a lot to offer. The house is wonderfully furnished, plus has an indoor pool, six bedrooms, and nine bathrooms.