Jason Kenney's Heckling Against Harjit Sajjan Riles Politicians In India
A Conservative MP's outburst toward Defence Minister Harjit Sajjan earlier this week has riled parliamentarians and spurred calls for an apology — in India.
Amarinder Singh, a popular Punjab politician, criticized Jason Kenney's alleged request for an "English-to-English" translation of Sajjan's remarks earlier this week about the government's plan to combat the so-called Islamic State.
Singh, who is a current member of Parliament in the Indian National Congress, tweeted on Friday that the remark was an example of "racial humiliation."
Every Indian & every Sikh, in particular, feels genuinely hurt over #racialhumilation of @HarjitSajjan. It must be condemned by one and all

— Capt.Amarinder Singh (@capt_amarinder) February 5, 2016
He expanded on his sentiment in a statement obtained by India Today, describing Kenney's remarks as "outrageous" and "clearly and undoubtedly racial."
He urged the Opposition MP to apologize to Sajjan or "be admonished and reprimanded in accordance" with Canadian parliamentary law.
"Every Indian in general and every Sikh in particular feels hurt over the racial slur against Mr Sajjan whose contribution to the Canadian nation remains unparalleled," he said.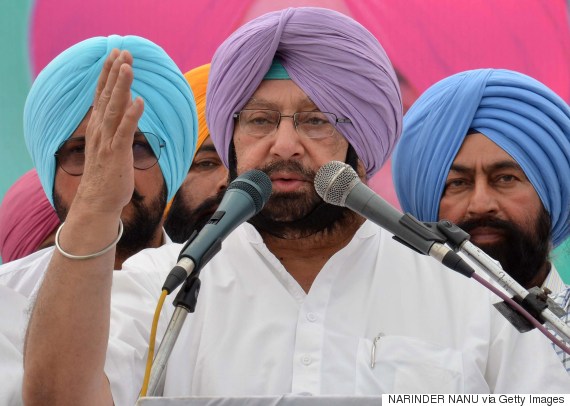 Former chief minister of the Indian state of Punjab and Congress Party candidate for Amritsar's parliamentary seat Amarinder Singh addresses supporters at Khasa village, near Amritsar, on Apr. 3, 2014. (Photo: Narinder Nanu/AFP/Getty Images)
According to DNA India, Punjab-based Conservative Sikh political party Shiromani Akali Dal also labelled Kenney's comment as "racist" behaviour that should not be condoned by political leaders.
"I think he should feel sorry about this as already across the globe, Indians are facing many racial abuses and this will again give rise to such kind of atrocities towards Indians," Delhi leader of the party Manjit Singh GK said.
Kenney: Sajjan a 'role model'
The controversial exchange in the House of Commons followed questions from Conservative defence critics about the Liberal government's promised to withdraw Canadian fighter jets from the ISIL mission.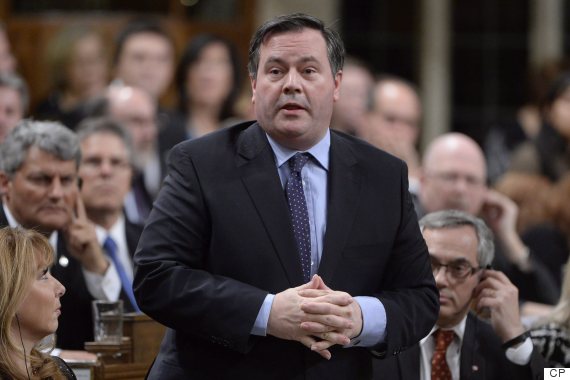 Conservative MP Jason Kenney asks a question during Question Period in the House of Commons on Parliament Hill in Ottawa on Feb.1, 2016. (Photo: Adrian Wyld/The Canadian Press)
On Monday, Tory MP Pierre Paul-Hus criticized the Liberals for be unable to deliver a clear plan to combat ISIL, asking "why should Canadians trust this government to keep them safe?"
Sajjan, an Afghan combat veteran and rookie minister, responded by saying consultations with allies take time in order to put together a strong framework for an effective plan.
"We have to make sure that we take our time with this, make sure that we consult our allies, and make sure that we assess what the enemy situation is," Sajjan said.
"I have huge respect for Mr. Sajjan."
— Jason Kenney
"I want to make sure that we do not repeat the mistakes of the past, because every single time we make those mistakes as political leaders, we send our men and women into harm's way for no reason. I will not repeat those mistakes."
It wasn't until after question period when Liberal MP Kevin Lamoureux used a point of order to single out Kenney for making an "inappropriate comment."
Lamoureux claimed Kenney was overheard saying "from across his seat that we need to have English-to-English translation" amid Sajjan's answer, and urged the Tory MP to explain and apologize for his remark.
"The minister's answer was totally incoherent, so there is nothing to apologize for," Kenney told the House.
The outspoken Tory MP later responded to the backlash over his heckling by saying he has "huge respect" for the defence minister.
@rajliberal 1/ I have huge respect for Mr. Sajjan. As CIC Minsiter I featured him as a role model in the Discover Canada Citizenship guide!

— Jason Kenney (@jkenney) February 1, 2016
"Unfortunately, I find his answers on ending combat against ISIS to be at best unpersuasive & at worst incoherent. That's the point I tried to make," Kenney explained himself on Twitter.
He apologized if his words were "misconstrued" by some.
"He's a fine, intelligent man but, in my humble opinion, his position is wrong," he said.
Sajjan was born in India and moved to Canada with his family at the age of five. He later became the first Sikh regimental commander in the Canadian Army.
Also on HuffPost:
Harjit Sajjan: Canada's 'Badass' Defence Minister
Defence Minister Harjit Sajjan was a lieutenant-colonel in the Canadian Armed Forces who did three tours in Kandahar, Afghanistan and one tour in Bosnia-Herzegovina.

Defence Minister Harjit Singh Sajjan leads a five-kilometre run along the harbour on the third day of the Halifax International Security Forum in Halifax on Nov. 22, 2015.

Yes, that's former defence minister Peter MacKay back there as well.

Minister of National Defence Harjit Sajjan at the National Defence Headquarters.

Defence Minister Harjit Sajjan hams it up while wearing an Ottawa Senators camouflage jersey prior to the start of an NHL game between the Ottawa Senators and the Vancouver Canucks on Canadian Forces Appreciation Night.

Defence Minister Harjit Singh Sajjan reacts after being sworn in during a ceremony at Rideau Hall.

Newly sworn in Minister of National Defence Harjit Singh Sajjan is congratulated by Prime Minister Justin Trudeau.

Defence Minister Harjit Singh Sajjan shakes hands with a cadet during the Remembrance Day ceremony in Ottawa.

Defence Minister Harjit Sajjan, buys a painting from a refugee artist while touring the Zaatari Refugee Camp, near the city of Mafraq, Jordan.

Defence Minister Harjit Sajjan chats with members of a Syrian refugee family being interviewed by authorities in hope of being approved for passage to Canada at a refugee processing centre in Amman, Jordan.

Defence Minister Harjit Sajjan helps announce Canada's plan to resettle 25,000 Syrian refugees during a press conference at the National Press Theatre in Ottawa.

Harjit Sajjan poses with former prime minister Jean Chretien.

"I know all astronauts like Tang." Harjit Sajjan jokes around with Transport Minister Marc Garneau.

Harjit Sajjan was a police officer with the Vancouver Police Department for 11 years.

UP NEXT: Canadian Ministers Visit Refugee Camp In Jordan

Defence Minister Harjit Sajjan, left, Minister of Immigration, Refugees and Citizenship John McCallum and Health Minister Jane Philpott, wearing red, visited the the Zaatari Refugee Camp in Jordan on Nov. 29, 2015.

The three cabinet ministers bought bread from residents, toured the dusty streets, and spent time with children living in the camp.

One refugee asked if Canadians in the camp meant "good news" was coming. "We certainly hope so," said McCallum, second from left. "That's why we're here."

Canadian Defence Minister Harjit Sajjan looks at a painting inside a refugee camp in Mafraq, Jordan. Sajjan said the image of a man pushing a boulder along symbolizes the "magnitude" of the work Canada has to do to fulfil its refugee plan.