Kids Craft Ideas: 11 Ways To Make Stamp Art With Potatoes
We love crafts because they keep kids busy inside when it's too cold to take them outside. However, they often require a bunch of different supplies that we don't always have handy. So what's our solution? Potato stamps!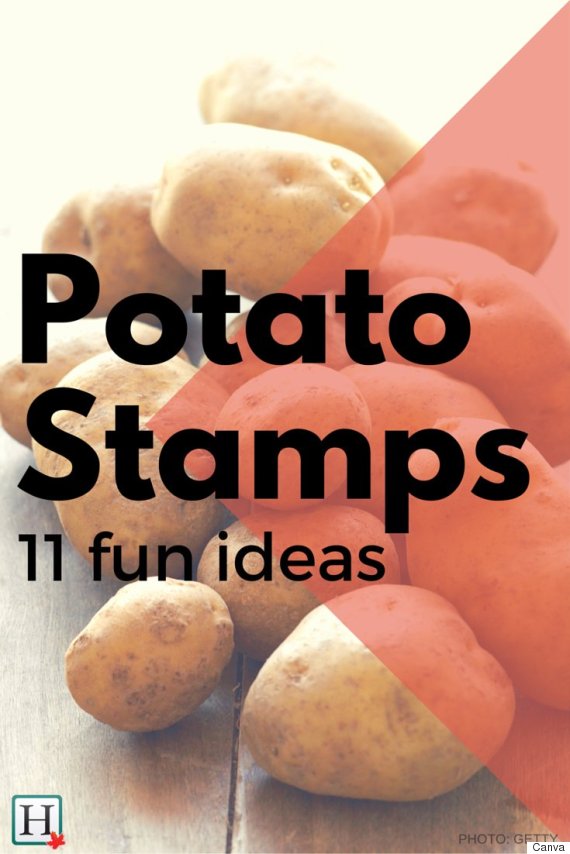 Not only do crafts with stamps require minimal supplies and supervision, but they can also be pretty darn cute. Here we've rounded up 11 craft ideas using only a potato stamp and some paint. Introduce this activity to your kids and see where their imagination takes them!
11 Ways To Make Art With Potato Stamps
Even if your kids aren't fans of "Monsters, Inc," they'll love using bright colours to make funny creatures with stamps. Get the instructions: I Heart Arts N Crafts

Using various shapes cut from a potato, challenge your kids to make these fun sailboat designs in different colours. Get the instructions: Crafty Morning

Who doesn't love pandas? These fun patterns are enough to make anyone smile. Get the instructions: I Heart Arts N Crafts

We love this idea! Cut out patterns on a potato for your kids to use as stamps. They can then experiment by using different colours to decorate their Easter eggs. Get the instructions: Crafty Morning

If your kids are fans of Dr. Seuss, this adorable mice craft makes a good companion to the author's children's book "The Many Mice of Mr. Brice." Get the instructions: Glued To My Crafts

These potato print owls will be a hoot with the kids! Get the instructions: Crafty Morning

On a dreary, winter day, cheer up the kids with this sparkling snowman craft. Besides paint, this craft also uses glitter and felt to decorate. Get the instructions: Growing A Jeweled Rose

This tulip craft really brings the sunshine! Get the instructions: Crafty Morning

These friendly bears are just too cute! This design is especially great for younger kids because it's so simple. Get the instructions: Glued To My Crafts

This chick potato stamp craft to perfect for welcoming spring. Get the instructions: Crafty Morning

These designs might be a bit of a challenge to cut out of potatoes, but they're well worth the effort once you see how much fun your kids will have with them. Get the instructions: Adventures In Wunderland