10 Audiobooks For Beginners
For many, there's nothing more relaxing than curling up with a good book, but if you find it hard to sit still and read, you're not alone.
If reading makes you restless, audiobooks might be a better fit for you. Compelling stories can trigger your imagination and take you on an adventure — while your driving, exercising or just handling chores around the house.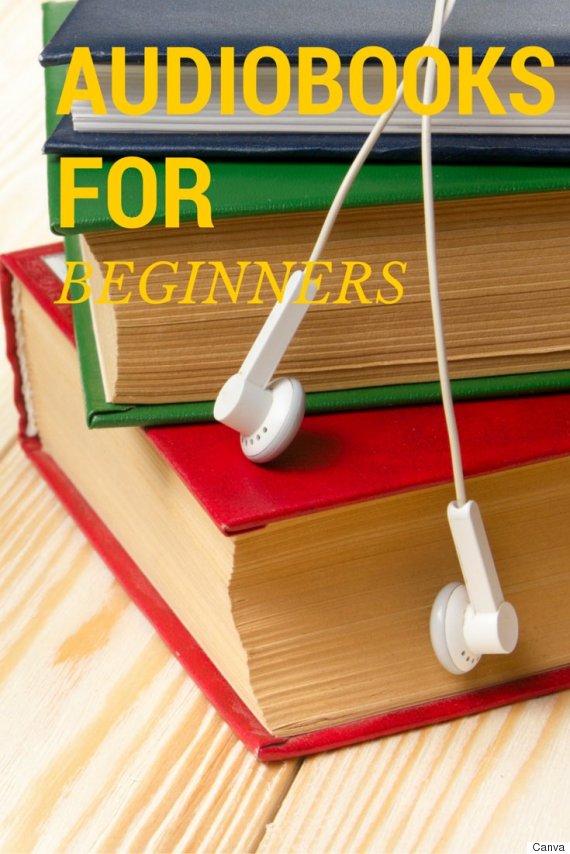 In the slideshow below, Audiobooks.com shares their list of the top 10 audiobooks for beginners.
These books aren't overly complex and vary in genre — from comedy to true crime to something for the kids. You're bound to find an audiobook on this list that will pique your interest, and who knows, maybe even inspire an audiobook club.
The Best Audiobooks For Beginners
Author: Mindy Kaling Narrator: Mindy Kaling Genre: Humour Duration: 5 hours The plot: A follow-up to her hilarious biography Is Everyone Hanging Out Without Me, Kaling's second book is just as funny and honest as the first.

Author: Truman Capote Narrator: Scott Brick Genre: True crime Duration: 14 hours, 30 minutes. The plot: In Cold Blood follows the real-life murder of the Clutter family in a small farming community in Kansas in the 50s.

Author: Colm Toibin Narrator: Meryl Streep Genre: Fiction Duration: 3 hours, 9 minutes. The plot: In this book, The Virgin Mary lives alone years after the death of Jesus Christ. She does not believe her son was the Son of God, nor that his death was worth it.

Author: Douglas Adams Narrator: Stephen Fry Genre: Comic science fiction Duration: 5 hours, 53 minutes. The plot: Arthur Dent and Ford Perfect are left to travel the galaxy when Earth is obliterated.

Author: Robert Galbraith Narrator: Robert Glenister Genre: Mystery Duration: 15 hours, 57 minutes. The plot: Written by J.K Rowling under the pseudonym of Robert Galbraith, The Cuckoo's Calling is about a detective who takes on a high profile suspected murder case.

Author: Lauren Hillenbrand Narrator: Edward Herrmann Genre: Non-fiction Duration: 13 hours, 58 minutes. The plot: The inspiring story of a juvenile delinquent-turned-Olympic runner-turned-Army hero.

Author: Ta-Nehisi Coates Narrator: Ta-Nehisi Coates Genre: Biography Duration: 3 hours, 35 minutes. The plot: Between The World And Me is a letter from Coates to his teenage son, capturing his feelings and experience of being black in the United States.

Author: Neil Gaiman Narrator: Neil Gaiman Genre: Children's fantasy Duration: 8 hours, 26 minutes. The plot: Nobody Owens is a normal boy, except for the fact that he lives in a graveyard and is raised by ghosts.

Author: Rainbow Rowell Narrator: Rebecca Lowman and Sunil Malhotra Genre: Young-adult fiction Duration: 8 hours, 59 minutes. The plot: Elanor and Park don't quite fit in, but over time, they find comfort and acceptance in each other.

Author: Ernest Cline Narrator: Wil Wheaton Genre: Science-fiction/Dystopian Duration: 15 hours, 43 minutes. The plot: It's the year 2044, and the world is an ugly place. Fortunately for Wade Watts, there is an escape in the virtual utopia of OASIS.