Fire-Damaged Vancouver Home Hits The Market For Nearly $2 Million
A burnt-out home in East Vancouver that isn't even safe to enter has hit the market for almost $2 million.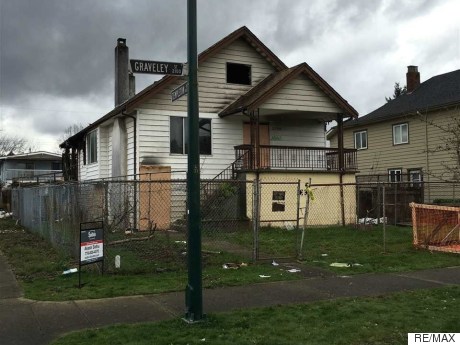 The house caught fire at around 4:30 a.m. on March 4, reported CTV News. It was vacant at the time, and firefighters saved the structure from collapse.
Its listing, however, still comes with a "do not enter" warning — and confirmation that the seriously damaged three-bedroom house will be knocked down by its buyer.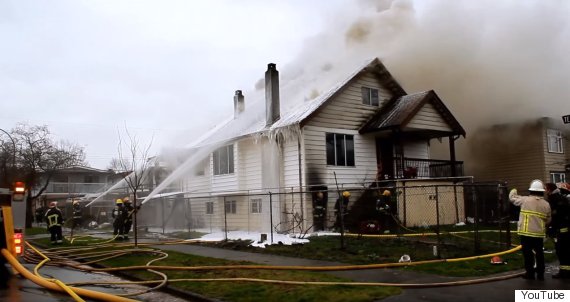 (Photo: YouTube)
The value of the property comes with its 6,000-sq.-ft. corner lot, which is a stone's throw from the bustling Commercial Drive area as well as several schools.
The land had an assessed value of $1.4 million in January, while the house itself was worth about $63,000.
Record-shattering real estate
The B.C. Real Estate Association said the average residential price in the province went up to $769,400 in the first two months of 2016 — an increase of nearly 24 per cent.
"Housing demand is now at a break-neck pace,'' said Cameron Muir, the association's chief economist.
More homes were being built across B.C. in February, but Muir estimated a record pace for housing starts would not outstrip demand any time soon.
With files from the Canadian Press
Like Us On Facebook

Follow Us On Twitter

Follow Us On Instagram
Also on HuffPost:
Vancouver Protest Against Teardowns
Protesters in Vancouver say they're tired of "perfectly good homes" being demolished in the city. They gathered in front of this $7.4-million property on Adera Street on Feb. 8, 2016 because the owner wants to tear down the 20-year-old home to build a bigger one. (Photos courtesy David Fine)

The protesters want the City of Vancouver to impose a moratorium on the teardown of homes in good shape.

Vancouver Coun. Adriane Carr said city rules need to be changed to protect such homes.

According to Carr, the home went through $300,000 in renos in 2013.

Fencing is up to protect nearby trees from the planned demolition.