DIY Beauty: How To Create A Honey And Lemon Face Mask To Fight Blackheads
If you're planning grocery shopping this weekend, might we suggest picking up a lemon or two?
Here's the deal: lemons are little wondrous fruits which are loaded with tons of health AND beauty benefits.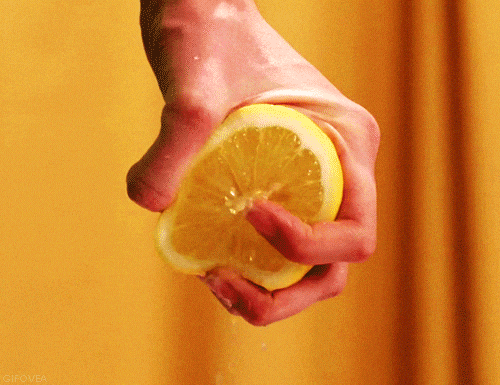 Lemons contain astringent juices, meaning the fruit has a natural brightening property that makes for a great skin toner. They also can fight blackheads thanks to the citric acid which tightens the pores and removes impurities.
Who knew one single fruit could be a beauty game changer?
And if you have honey kicking around in your cupboard, then you're in luck because lemon and honey make for one beneficial face mask.
Honey, which is full of antioxidants and moisturizes the skin, can be mixed with lemon to open up and clear out your pores.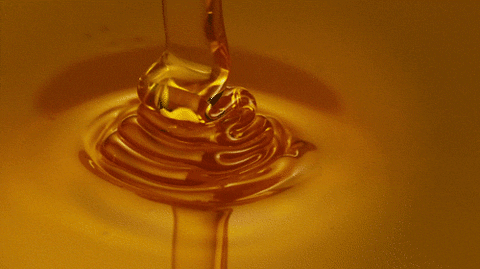 Together, the two make for one powerful blackhead-killing team.
But let us forewarn you — since you are working with two fresh ingredients, this masks needs to be used fast (or else mold will begin to grow). To get the most use (and best results) from your lemon and honey DIY project, we suggest applying the mask in the morning and night.
Get ready to make your skin happy in the best way possible.
To make this incredibly simple, effective and fresh mask, watch the video above!
And for other face masks to make at home, check out the slideshow below:
Face Masks To Make At Home
Bananas are packed with Vitamin B6 and Vitamin C which assist in the anti-aging process. Instead of getting rid of overripe bananas you may not eat, mix one with 1/4 cup of plain Greek yogurt and add in 1/2 tbsp of honey to make it stick together.

This is one of our favourite masks because it doubles as a relaxing facial and acne cleanser, especially after the winter when your skin is constantly dry from the indoor heating and outdoor cold. Microwave 1/4 cup of either extra virgin olive oil or pure coconut oil for about 20 seconds until it is borderline hot. Make sure that the oil is not so hot that it will burn your face. Massage onto your skin and leave for about five minutes. To avoid greasy leftovers, combine with the juice of half a lemon and 1/2 cup of hot water and rinse off with a face cloth.

Apple cider vinegar is a natural cleanser and facial toner, which works really well for a deep, intensive cleanse. Mix equal parts apple cider vinegar and water (we mixed together a 1/4 cup of each), and apply with a cotton pad all over your skin.

Baking soda and lemon double as both an amazing scrub and a clarifying mask. The acidity of the lemon will cause the baking soda to fizz, and will work wonders on your face as a natural astringent.

Honey is a known natural product which helps to cure acne and skin scarring, while the lemon works as a natural astringent to help fight signs of inflammation on the skin. Mix equal parts together (1 tbsp of each) and let rest on your face for 10 minutes.

This soothing, all-natural mask will have you feeling like you have just spent the day at the spa! Blend or mash the cucumber and mix with 1 tbsp of aloe vera gel for this cooling face mask.

We always have some frozen berries on hand as they are loaded with antioxidants. Egg whites are also a great way to tighten tired skin. To make this mask, all you have to do is mash up the berries and add 1 tbsp of egg whites. Be extra careful not to stain your clothes in the process, and leave on only for five minutes to avoid discolouring your skin.

We have already noted the healing benefits of honey for irritated skin that is prone to breakouts. Oatmeal also contains anti-inflammatory compounds and antioxidants which help fight acne, especially since oatmeal absorbs oil from the skin's surface. Mix 1/2 cup of raw oats with 2 tbsp honey and you've got a powerful acne-fighting combo!

A plain, mashed up avocado is one of the simplest face masks that requires very little time and preparation, and is a source of 25 essential nutrients including Vitamins A,B,C, K and E. Talk about a superfood! We like to use up any old avocados that have gone too ripe to eat, but shouldn't go to waste. Leave on your face for 10 minutes to reveal a healthy glow.
Follow Huffington Post Canada Style on Pinterest, Facebook and Twitter!