Patricia Perez-Gonzalez, Miami Model, Charged In Alleged Multimillion-Dollar Fraud Ring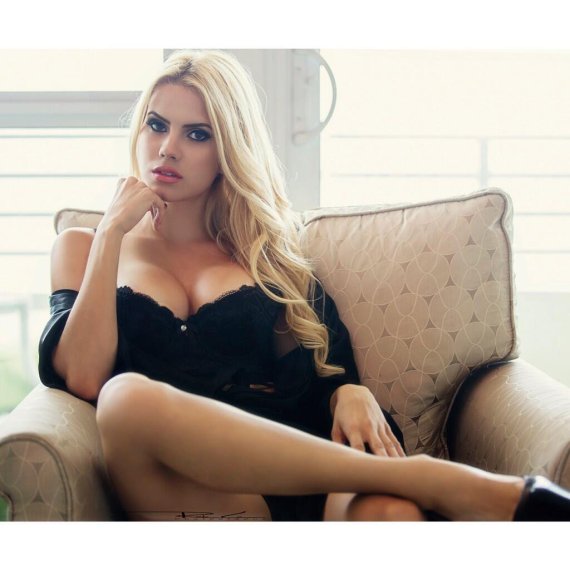 Model Patricia Perez-Gonzalez is seen in a photo from her Twitter account.
The shopping spree is over for Patricia Perez-Gonzalez. The Miami model and her boyfriend, who allegedly committed US$2-million worth of fraud, have each been charged with six offences.
Perez-Gonzalez and Alberto Companioni were indicted Tuesday for their roles in an identity theft scheme that let them live in luxury, according to the New York County district attorney's office on Tuesday.
The couple set up credit cards with stolen personal information to pay for trips to California and Hawaii, and shopping sprees at luxury retailers Hermès, Burberry, Louis Vuitton, and Apple.
"The defendants spared no expense while enjoying the use of credits cards opened in their victims' names and inflicting damage on their credit," said New York District Attorney Cyprus Vance in a news release.
— Patricia (@PattyAllTh3Time) July 23, 2015
Among the charges the pair face are grand larceny and identity theft. A conviction for grand larceny in the second degree, for example carries a sentence of between five to 15 years in prison.
Over 40 people, mostly senior citizens, had accounts opened in their names without their knowledge. Many victims had no clue there were massive outstanding debts in their names.
Police found a credit card encoder, blank credit cards, a Rolex watch, Chanel bags, racing bikes, and other expensive buys at the couple's Miami properties.
Perez-Gonzalez also used the credit cards to purchase wholesale merchandise for resale on her fashion site, Le Fashion Wheels. The site and associated Facebook page have both been taken down.
Also On HuffPost:
5 Ways To Avoid Fraudulent Causes
Even if an organization has the words "Salvation" or "Relief" in the name, that doesn't mean that it's legitimate, the Department of Justice warns. Often times, scammers will just change one word of a well-known charity to trick donors to give to the fake organization that they've set up.

While it may be tempting to click on photos of the tornado destruction attached in an email, be cautious. The Department of Justice warns that fraudulent organizations may include files that contain viruses.

Fraudulent charities put the heat on to donate, legitimate charities don't, the Department of Justice said in a release. If a representative claiming to call from a nonprofit uses coercive tactics, don't submit to the pressure.

The safest way to give to an organization is by check, credit card or debit card. The Department of Justice recommends avoiding cash donations, if possible.

While most legitimate charities maintain websites ending in .org, according to the Department of Justice, that's still not enough of an indication that you should trust the people you're dealing with. Anyone can obtain a .org, Ken Berger, CEO of Charity Navigator, told The Huffington Post in December, so make sure to verify that the nonprofit is in fact registered as a 501c3.