Hungry Cat Wakes Up Owner (VIDEO)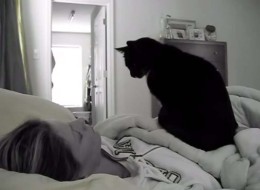 People who've never owned a cat won't understand how persuasive the felines can be, especially when they're hungry.
This cat, Bebe, was particularly hungry when he decided to wake it's human...with cat pats and it's the cutest thing ever.
Watch the video above to see "catcalling" at its finest.