Dog Wakes Up And Sings Along To Frozen's "Let It Go" (VIDEO)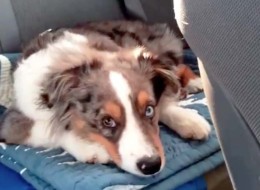 It looks like the dog days are over.
This sleepy dog wakes up only when his song, "Let it Go" from Disney's "Frozen", comes on.
The best part? He decides to sing his heart out.
Warning: Video may contain graphic cuteness.