France's After Work Email Ban Is 1 Step Closer To Reality
France is that much closer to becoming the first country to ban after-work emails.
The country's lower parliamentary house passed a bill this week that would ban companies with 50 or more employees from sending emails outside regular work hours, BBC News reported.
It now goes to the Senate, where members will study it before sending it back to the National Assembly to enshrine it in French law.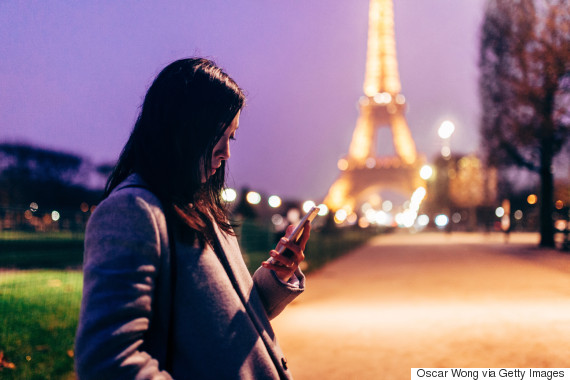 The bill would make businesses come up with hours during which employees cannot check or send emails.
And it comes as workers are finding it increasingly difficult to detach themselves from work, Socialist MP Benoit Hamon told BBC News.
"Employees physically leave the office, but they do not leave their work," he said.
"They remain attached by a kind of electronic leash — like a dog. The texts, the messages, the emails — they colonize the life of the individual to the point where he or she eventually breaks down."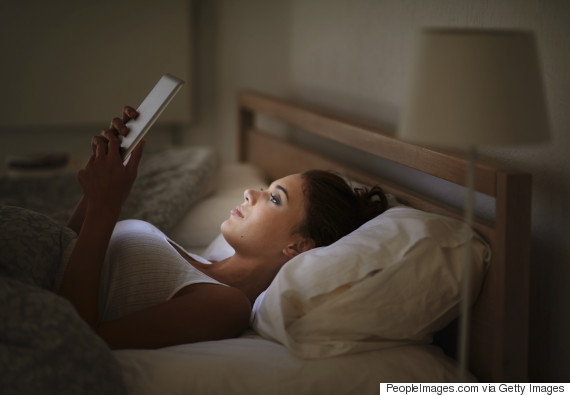 The bill marks the closest that any country has come to regulating after-work email.
Two years ago, German Employment Minister Andrea Nahles looked into legislation that would limit the use of email outside work, but no such law was ever passed, The Guardian reported.
And while France's proposed law is being praised in some quarters, others don't feel that it will solve the problem of work-related stress.
"I think the topic of work-related well-being is much larger than simply stopping email after-hours."
Workers might become anxious at a flood of emails they have to check in the morning, Gillian Symon and Jon Whittle, researchers at a U.K. project looking at how digital technology affects the work-life balance, told The Washington Post.
"I think the topic of work-related well-being is much larger than simply stopping email after-hours," Whittle said.
"Email is just a medium used to communicate. The real problem is the culture of having to constantly do more and constantly do better than competitors."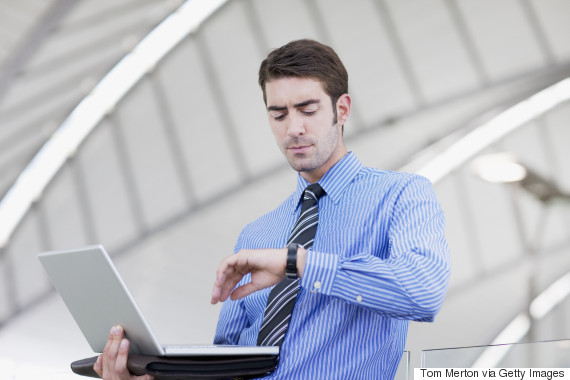 But France is definitely on to something when it comes to how much people are finding themselves tied to work.
A 2015 study from the Center for Creative Leadership, an executive education firm, Center for Creative Leadershipfound that employees who use smartphones end up working as much as 13.5 hours every day — and as many as 72 hours every week when you include weekends.
The research also found that people are only spending about three hours every day on activities such as working out and family time.
But subjects in that study didn't blame technology for their extra work hours — they blamed their employers' lousy time and people management.
"While technology may be a logical scapegoat, it is actually just a new-age mask for an age-old problem: poor management and poor leadership," the report said.
Also on HuffPost:
7 Tips for Managing Work Stress When You Get Home
You can't rehash every annoyance or major problem with your partner every day or all you will do is sound like you're constantly complaining. Be selective about which story you want to share and which experiences you will keep to yourself.

Everyone should have a chance to get in the door and unwind from their own stress at work before being hit with a laundry list of their partner's issues. So don't walk in the door complaining. Come in, change clothes, decompress and use that time to calm down and consider what things should be shared and which ones should not.

Limit the amount of time you discuss what's stressing you. You have so little time to spend with your partner after work so don't spend it all complaining about problems. Sometimes we have rolling conversations about stressful things throughout the night. You bring it up as soon as you get home, then again during dinner, then after dinner, and then again in bed. Have the conversation once and avoid revisiting it unless absolutely necessary.

Spend as much time talking about non-stressful things or being affectionate as you spend stressing out. You want to leave your partner with a positive feeling about you, instead of with a knot in their stomach.

If you want your partner to listen to you when you're sharing your concerns, then be sure to listen to your partner when they're sharing theirs. Things will go better if you make eye contact and nod or comment to show agreement or react to what they're sharing. Listening while staring at the TV or reading your mobile device will make your partner feel ignored.

Our significant others tend to be our best friends, and so we want to tell them everything that we go through both personally and professionally. Sometimes we don't realize when that is becoming overwhelming or just too much info in too little time. If you have a good friend, sometimes you can decide to share with that person and not bring your every concern home to your partner.

So many of us are glued to our phones and computers but at some point we need to disconnect for the night and relax, especially when you need time for yourself and to spend time with your spouse and kids. You can't keep taking calls and reading emails through dinner, in the bathroom, in the bed and in the middle of a bedtime story. Choose a cutoff time to put your phone to bed and/or limit the amount of time you spend on the phone/computer so that you have time to take care of home. I know everyone needs to do what it takes to keep their jobs, but at the same time you won't be successful at work if you're falling apart from stress and your home life is crumbling around you. When you get home from work, try to manage your time and communications about work in a balanced way so that you can use your time at home to relax and recharge, not just rehash the day and keep the stress going.