Bell Mobility's Fee For A Nonexistent 911 Service Will Cost It $1 Million
For years, Bell Mobility charged residents of Canada's northern territories 75 cents a month for 911 services.
There was only one problem: There was no access to 911 services in the territories, outside of Whitehorse. To this day, calling 911 will get you a recorded message.
Now, a nine-year-long legal battle over the issue is about to come to an end, with Bell Mobility offering a settlement for roughly $1 million, according to a notice from the plaintiff's lawyers issued last week.
"It's taken a lot longer than it needed to do, although we were in it for the long term," lead plaintiff James Anderson told CBC News.
"Had I known that Bell would appeal every step I might have thought differently. But it was the right thing to do."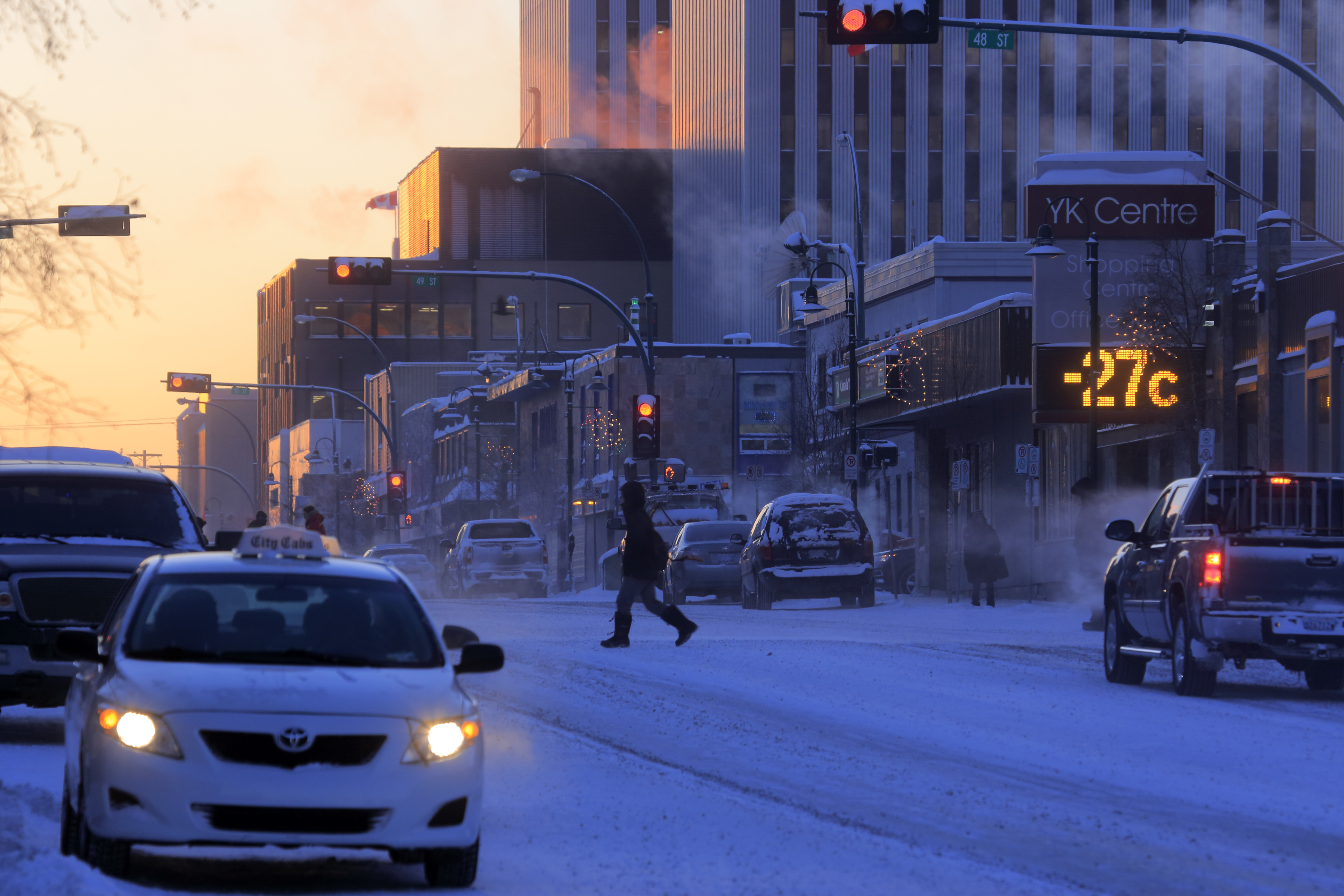 Traffic on Franklin Avenue in Yellowknife, N.W.T. (Getty Images)
Anderson and his son, Samuel, filed the class-action lawsuit in 2007, Mobilesyrup reports. It was certified four years later. They won in the Supreme Court of the Northwest Territories in 2013, with the judge declaring Bell responsible for damages to its customers.
But Bell appealed the ruling, arguing its contracts were worded in such a way as to allow the company to charge for the service. The Northwest Territories Court of Appeal upheld the ruling against Bell last year.
Over time, 30,000 people would join the lawsuit as plaintiffs, according to Mobilesyrup. They are expected to share the $1,016,336.57 payout among themselves, though they have a right to object to the amount.
But that depends on the courts approving the settlement. A hearing is scheduled in Yellowknife for June 6.
The judgment affects Bell Mobility customers in the territories who signed a contract before April 13, 2010.
Like HuffPost Canada Business On Facebook
Also on HuffPost:
Canada's Unfair Wireless Prices (2014)
Ten gigabytes of data with unlimited Canada-wide calling and unlimited messaging will run you $75 in Manitoba.

Meanwhile in Ontario, that same 10 gigs of data and unlimited calling and texting will cost you $145 — nearly double the cost in Manitoba.

Telus offers a plan in Manitoba that is just about the same as the Rogers plan mentioned above, and also costs $75.

That same Telus plan with 10 gigs of data will cost you $145 in Ontario. This the same pricing scheme, and the same difference between provinces, as Rogers offers.

In Manitoba, $55 will get you unlimited nationwide minutes and one gig of data.

...But in Ontario, $55 will get you 150 nationwide minutes and only 200 MB of data.

Fido offers unlimited Canada-wide calling and 5 gigs of data for $55, even making a point of highlighting the deal is only available in Manitoba and Saskatchewan.

In Ontario, you can't get five gigs of data and unlimited calling with Fido, but for $20 more per month than the five-gig deal in Manitoba, you can get two gigs and unlimited calling.

Koodo offers five gigs of data and unlimited minutes for $55 in Manitoba.

In Ontario, two gigs of data with unlimited calling will cost you $74, which is $19 more per month than five gigs and unlimited calling costs in Manitoba.

Virgin charges $105 for unlimited calling and three gigs of data in Manitoba.

In Ontario, three gigs of data and unlimited calling will run $105. That's the same as in Manitoba. Congrats, Virgin, on keeping that regional rift to a minimum!