Millennial Work Anxiety Driven By 'Ruthless Comparison.' This Is How We Can Stop It.
Millennials face crushing challenges in today's economy.
Housing is more expensive. They're making less money. Fewer of them are finding jobs to begin with.
To make matters worse, they can't stop comparing themselves against their peers, says a recent study in the Harvard Business Review.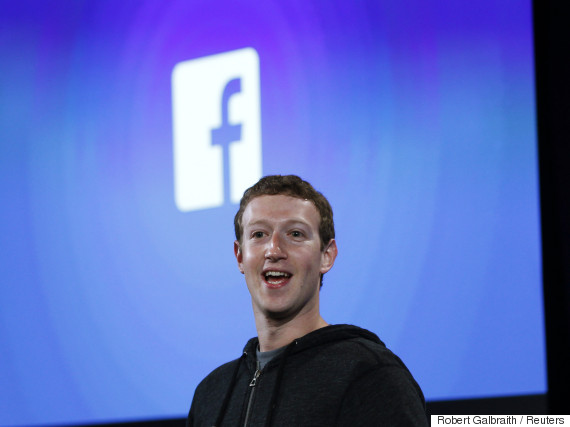 Facebook founder Mark Zuckerberg. (Photo: Robert Galbraith/Reuters)
The study, by Emerson Csoba, director of Gen Y Inc. and a "Global Shaper" with the World Economic Forum, found that millennial workers are suffering from "ruthless comparison."
Csorba arrived at his conclusion after he interviewed hundreds of twentysomethings in the U.K. One told him: "We are a generation that is ruthlessly comparing ourselves with those around us and our role models at the same time. And if we are not doing something exceptional or don't feel important and fulfilled for what we are doing, we have a hard time."
He offered three main reasons for why young people feel this way.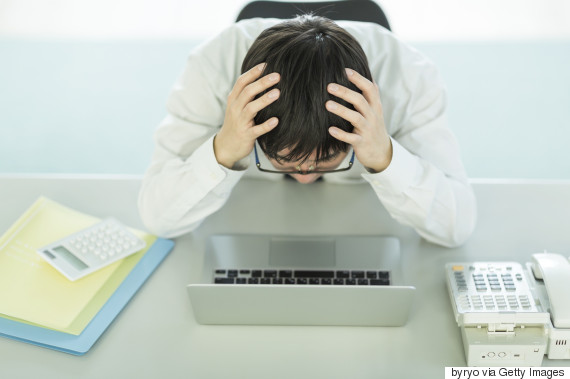 The first is social media — or, more specifically, the tendency of users to twist and promote their achievements online.
The second is media stories about successful millennials — people like Facebook founder Mark Zuckerberg, or Snapchat creators Evan Spiegel and Bobby Murphy. Stories about people like them can remind millennials that they're "never doing enough," Csorba wrote.
The final cause is that millennials are being confronted with too many options to achieve success, that are being proffered by outlets such as TED Talks and self-help media.
Hearing about so many paths to success can leave millennials dissatisfied, and wondering if they might do better by following another route, Csorba wrote.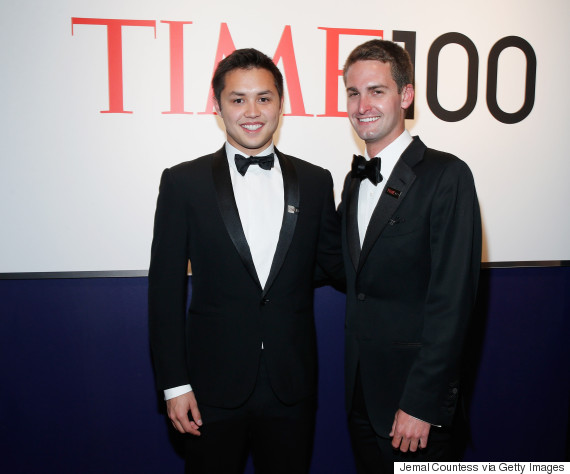 Snapchat founders Bobby Murphy (L) and Evan Spiegel attend the TIME 100 Gala on April 29, 2014 in New York City. (Photo: Jemal Countess/Getty Images for TIME)
Research into millennial anxiety suggests Csorba is on to something.
New York magazine noted earlier this year that anxiety has been growing among young people since the 1930s.
It was tracked using a tool known as the Minnesota Multiphasic Personality Inventory (MMPI). The tool asks subjects whether they experience symptoms such as insomnia, headaches, dizziness and a fast-beating heart — all of which are linked to anxiety and depression.
These symptoms steadily increased among college students from 1930 to 2007, the magazine noted.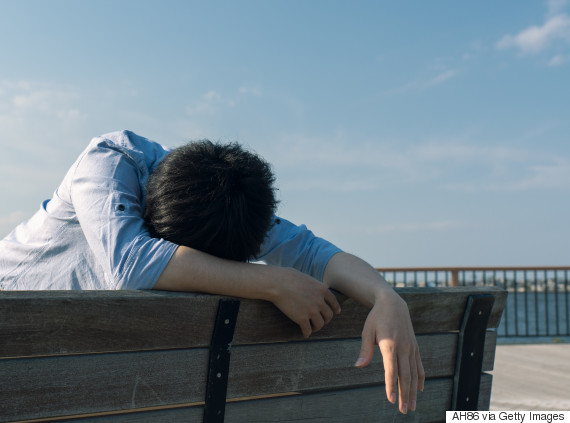 Three-quarters of millennials today cite money as a "somewhat" or "very significant" cause of anxiety, said a report in Psychology Today from last year.
Another three-quarters cited work as the source of their stress.
And, like Csorba, the magazine also found that millennials are feeling overwhelmed by choice.
"When overwhelmed with options, we tend to regret our decisions, obsess over foregone alternatives or simply not choose at all," said writer Caroline Beaton.
How can millennials de-stress? Let us count the ways
There are numerous ways that millennials can reduce their stress.
Csorba recommends "embracing solitude" — putting the phone and the laptop away, and taking time for reflection.
He also thinks millennials should take the "long view" when it comes to their working lives. They should remember that it can take a lifetime to build a successful career, and that they don't need to worry about achieving everything early on, he said.
Meanwhile, Psychology Today cited Sheena Iyengar, a Toronto native and Columbia Business School professor who once delivered a TED Talk titled, "How to make choosing easier."
Iyengar has recommended that people simplify their options, and stop considering every opportunity that's open to them. To plan for what they want, and stop thinking so much about the alternatives.
In other words, having fewer options really isn't such a bad thing.
Also on HuffPost:
Overwhelming Potential: Life Advice, Tips, And Tricks That Every Millennial Needs To Hear
Find and foster different mentors for your varying skillsets. We're more connected than we've ever been before to various acquaintances, friends, and professionals through our various social networks, which can be a huge source of support in a sometimes formidable technological world. Seeking out the help of someone a little bit more seasoned is one of the best things a millennial can do (just make sure to stay in touch with them). Having some outside perspective can help you sort out what you'd like to do in your life.

Everyone who has something to learn also has something to offer. While millennials are often branded as being a tech-savvy generation, that is often a simplistic view. Millennials do offer that, but, in many cases, they offer a far more realistic answer to certain situations. That's why offering to mentor someone in the basics of your strong suit can be so useful for you and your mentorship student. By simply opening up your mind and thought process to another person, you'd be surprised how much both parties end up learning from it.

Despite widely reported issues surrounding our average student and personal debt, millennials aren't actually doomed to a life of financial ruin. In fact, nearly half of all people in their 20s have started saving their money in a dedicated account. It turns out that the biggest hurdle facing millennials and their money isn't a lack of ability when it comes to saving money, but a lack of trustworthy/good advice when it comes to money matters. To put it simply: we need to stop viewing our parents as the sole authorities on financial advice in our lives. Various studies show that millennials tend to struggle with finding a good source to provide financial guidance, and ultimately end up standing in place. We're not saying to cut out the opinions and advice of your folks; they probably have some great tips and tricks (and, you know, respect your elders and all that) for you. But that advice should be paired with firsthand financial knowledge, and that's on you to seek out and learn. You'll be thankful that you took the initiative to understand (and control) your financial future, and so will your family back home.

Do you like Netflix? Of course you do. Do you like sleeping? You don't even need to answer that. Are these in short supply sometimes? Now that's the most problematic bit. One of the things that people often overlook in their lives is scheduling a block of "Me Time." It seems like we stretch ourselves pretty thin in a lot of ways (work, relationships, home care, etc.) and when we crash, we crash hard. This makes dealing with the overwhelming nature of life and its endless possibilities extra tough. If your brain is in overdrive, how can you make a coherent choice about anything? It's not impossible, but it's still hard. That's why a diverse array of business leaders and industry thinkers have been examining how we live our lives, and they've all come to the same conclusion: the work-life balance needs to be rebooted, and we can start by severely limiting how much work and digital noise we bring home with us. This is why it's so important to budget out proper rest and relaxation time time for napping, relaxing, and binge-watching the shows in your Netflix queue. For every step you take towards realizing yourself and your dreams, make sure to take a moment to recharge and congratulate yourself for the forward momentum you've generated. You're not being a Lazy Millennial; you're ensuring that you're not headed towards a midlife crisis down the road. Maybe the older generations could stand to take some advice from you for a change. The road map to Being A Millennial is being written every day, and there's no right or wrong way to navigate this relatively unique point in history. But as long as you're pushing forward and keeping your dreams in sight (no matter what form those dreams may take), you're on the right path. Good luck!