$100 Oil? Some Investors Are Betting On It
For months, analysts have been saying there's little chance of oil ever reaching $100 per barrel again.
But that outlook isn't shared by those investors who are making big bets on oil soaring once more, Bloomberg reported Friday.
Investors have been buying options deals that bet on the resource reaching prices of US$80 per barrel in 2018, US$100 in 2019 and US$110 in 2020, according to data obtained from the U.S. Depository Trust and Clearing Corp. and the New York Mercantile Exchange.
Because of today's low prices, they stand to make some serious money if oil reaches those levels.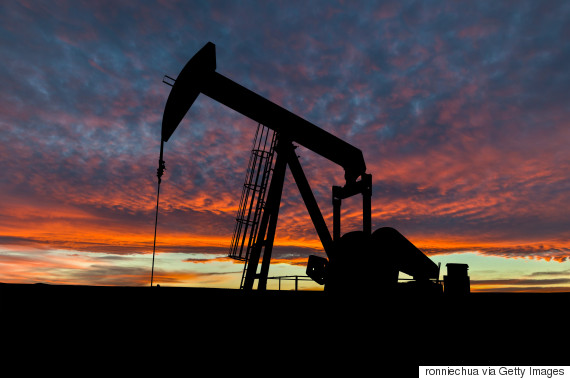 They're betting on the belief that low oil prices will lead to producers reduce new development so much that it will create a shortage of oil, Bloomberg said.
"Some hedge funds are betting that oil prices will need to rise sharply to bring demand down again," Bank of America Merrill Lynch head of commodities research Francisco Blanch told the agency.
"That's why they are buying deep out-of-the-money call options."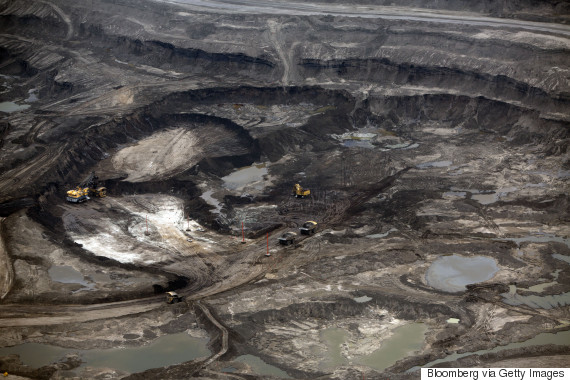 Heavy machinery operates at a Suncor Energy Inc. oil sands mining operation near Fort McMurray, Alberta, Canada, on Tuesday, Aug. 13, 2013. (Photo: Brent Lewin/Bloomberg via Getty Images)
These investors aren't the only ones making big bets on oil. Others have made bets it will reach as high as US$125 per barrel in December 2018, and US$150 in December 2020.
The hedge funds believed to be behind these bets have diversified portfolios, and they've likely bet on many different energy price scenarios. But they stand a chance of making lots of money on this oil-price bet, if it pans out.
And their hopes are not unfounded.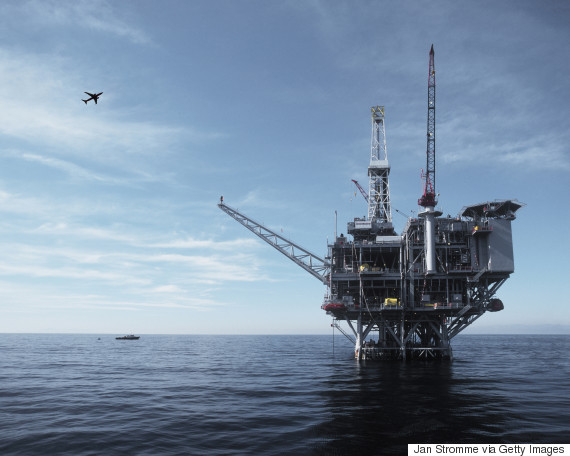 The International Energy Agency (IEA) said last month that that a global supply glut could start to ease off as early as this year, CNBC reported.
That could push oil prices higher. And so could an expected drop in oil supply from non-OPEC producers, which is also projected to happen this year.
And they're not the only ones who think it's possible for oil to return to $100 per barrel. Last year, Gary Ross of consultancy PIRA Energy Group saidcrude could reach $100 per barrel again within five years, Bloomberg reported.
Ross had previously predicted a drop in oil prices that began in 2014.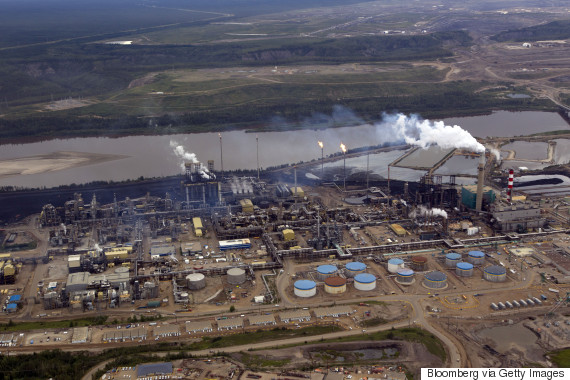 A Suncor Energy Inc. oil refinery and storage facility stands near Fort McMurray, Alberta, Canada, on Tuesday, Aug. 13, 2013. (Photo: Brent Lewin/Bloomberg via Getty Images)
But predictions of $100 per barrel fly in the face of analysts who see it as unlikely that they'll ever reach those heights again.
Daniel Yergin, a Pulitzer-winning author and vice-chair of research company IHS Inc., told the Associated Press that oil wouldn't reach $100 without "some big surprise or disruption."
And earlier this year, U.K. consultancy Cambridge Econometrics said oil prices could level out at anywhere between $83 and $87 per barrel between 2030 and 2050, if countries start approving lower-carbon policies.
In that context, investors betting on oil reaching $100 again are taking a big risk. But as is often said, high risk, high reward.
Also on HuffPost:
Unexpected Consequences Of Falling Oil Prices
More people are dying in road accidents, as falling oil costs translate into cheaper prices at the pump - increasing the number of journeys. "A $2 drop in gasoline price can translate into about 9,000 road fatalities a year in the US," sociology professor Guangqing Chi said last month. Chi told The Huffington Post that it typically takes almost a year for drivers to adopt new driving habits in response to changes in gas prices. Last year, US road deaths rose by 9.3% in the first six months of 2015. In the UK, while road deaths have fallen almost every year since 2004, provisional data suggests that fatalities increased in 2015 by 3%, alongside a 2.2% increase in traffic. Research has yet to reveal a link between these in the UK.

Pirates are unlikely victims of the global reduction in oil prices. Piracy in West Africa's Gulf of Guinea is now at its lowest level since 2002. Speaking to Bloomberg, Florentina Adenike Ukonga, executive secretary of the Gulf of Guinea Commission, said: "With oil at a low bottom price of below $30 per barrel, piracy is no longer such a profitable business as it was when prices hit $106 a barrel a few years ago." Attacks on oil transported declined by around a third last year, according to a report. Dyrad Maritime found sea crime figures for 2015 "painted a picture of optimism" - although the threat to vessels not carrying oil remains high.

Falling oil prices have translated into rock-bottom "bunker" fuel costs for shipping firms - reducing their incentive to take economical shortcuts. Rather than use routes via the Suez Canal, huge container ships are returning to ports in Asia via the "long way around" the southern cape of Africa. As prices tumble, burning more fuel is cheaper than paying passage rates through the waterway. For one-way passage, an oil transporter can pay as much as $325,000 (2008) to travel through the Suez canal. "For many services it is cheaper to sail south of Africa on the [return journey] than to use the canal routings," SeaIntel, a shipping monitor, said.

Thousands of oil workers have been sacked as a result of dwindling oil prices. In the UK alone, 70,000 oil-related jobs are feared to have been lost since the price war began 12 months ago. Last month, oil giant BP shed 3,000 jobs on top of previously announced redundancies. An estimated 250,000 jobs have been lost across the oil industry as a whole worldwide.

The plunging oil price has added to turmoil on stock markets the world over, affecting many of the world's biggest pension funds. According to Reuters, shares fell sharply this week as oil prices dropped after Saudi Arabia effectively ruled out reducing the output of oil by its producers. Oil prices, lowered by increased production, are one of a number of factors worrying investors. The FTSE 100 index of Britain's biggest traded companies was down 15.38% on a year ago as of Wednesday. The index holds millions of Brit's pension pots. "The markets are really worried that we are missing something here, that the global slowdown may be more significant than we are recognizing and that slowdown could be causing oil prices to drop, and commodities prices in general," Tracie McMillion of Wells Fargo Private Bank told Reuters.

Perhaps the most surprising effect of diving oil prices has been that demand hasn't risen significantly. Despite costs plunging, European economies remain weak, China is decelerating and growing energy efficiencies mean vehicles need less fuel. So the overall effect has been a flatlining of demand, rather than an increase, according to PwC (PDF).

And despite all of this, airfares for passengers flying in and out of Britain jumped 46% from November to December 2015, the Office of National Statistics found. The increase in fares was the highest since 2002. The "highly variable" changes were a result of increased consumer demand for air travel, the ONS said. In America, air passengers were more likely to benefit from tumbling costs - airfares there were lower throughout most of last year.