Oprah Winfrey Still Indulges In Bread And Wine After Losing 30 Pounds
There's nothing like a celebrity getting candid, especially when they're talking about their love affair with carbs and alcohol.
In an interview with Us Weekly for her new upcoming drama, "Greenleaf," on OWN, Oprah Winfrey told the magazine she still has an obsession with bread.
"There is a seeded bread that I bring from South Africa. I bring home 10, 20 loaves. I am so bad with this bread," she said. "I've literally been in hotels and brought my own: 'Please, can you toast this? I have my own bread.' They're like, 'You have your own bread?' And I'll pull it out!"
The 62-year-old television host, who has lost 30 pounds since joining Weight Watchers last fall, said her other indulgences include drinking tequila shots or having a glass of wine.
Earlier this month the "Selma" actress shared her adorable weight loss secret with several members of the Weight Watchers community over the phone.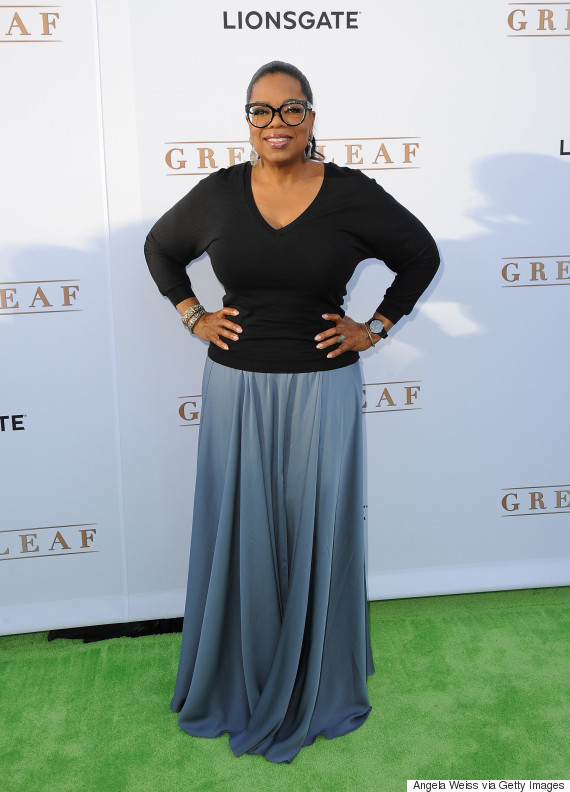 During the call, Winfrey credited maintaining her weight loss to having the right workout buddy — her life partner Stedman Graham.
In the interview with Us Weekly, the philanthropist also touched on how she is currently in the best shape of her life.
"Yesterday, I was in the gym working on my triceps, and I was thinking, just as I did the 50-pound pulldown, 'I am going to be in better shape by the end of the year than I've ever been in my life.' I really just smiled at the notion: 'Wow, what a thing.'"
Keep doing you Oprah, and keep eating that bread!
ALSO ON HUFFPOST:
"There is no greater gift you can give or receive than to honor your calling. It's why you were born. And how you become most truly alive." Photo: Oprah in 1956.

"What I know for sure is this: You are built not to shrink down to less, but to blossom into more. To be more extraordinary. To use every moment to fill yourself up." Photo: Oprah in 1960.

"The chance to love and be loved exists no matter where you are." Photo: Oprah in 1971.

"Everything you've ever done prepares you for all that you can do and be. Once you clarify your purpose for doing something, the way to do it becomes clear." Photo: Oprah in 1973.

"Life isn't about what you have but what you have to give." Photo: Oprah with Jesse Jackson in 1975.

"We're all called. If you're here breathing, you have a contribution to make." Photo: Oprah in 2003.

"Everything we've ever done and all we're meant to do comes together in harmony with who we are. When that happens, we feel the truest expressions of ourselves." Photo: Oprah in 2004.

"Your life's journey is about becoming more of who you are." Photo: Oprah with Gayle King in 2006.

"Alone time is when I distance myself from the voices of the world so I can hear my own." Photo: Oprah in 2007.

"I know for sure that only by owning who and what you are can you step into the fullness of life." Photo: Oprah with Eckhart Tolle in 2008.

"The happiness you feel is in direct proportion to the love you give." Photo: Oprah in 2009.

"If you allow yourself to breathe into the depth, wonder, beauty, craziness, and strife -- everything that represents the fullness of your life -- you can live fearlessly. Because you come to realize that if you just keep breathing you cannot be conquered." Photo: Oprah in 2009.

"No gesture is too small when done with gratitude." Photo: Oprah in 2009.

"Doubt means don't. Don't move. Don't answer. Don't rush forward." Photo: Oprah in 2010.