Team Canada's Uniforms Were Red-Hot For Olympics 2016 Opening Ceremony
The Rio 2016 Summer Olympic Games have officially arrived, and Team Canada strutted through the opening ceremony in style.
Donning uniforms designed by Canadian twin designers Dean and Dan Caton of DSquared2 at this year's Rio Summer Games, Canada's athletes marched in red, white and black during the parade of nations on Friday night at the Maracanã Stadium.
Wearing stylish and athletic shapes that were crafted around Canada's most distinct motif, the maple leaf, the Canadian contingent cut a sharp figure in the sea of competing countries during the parade of athletes.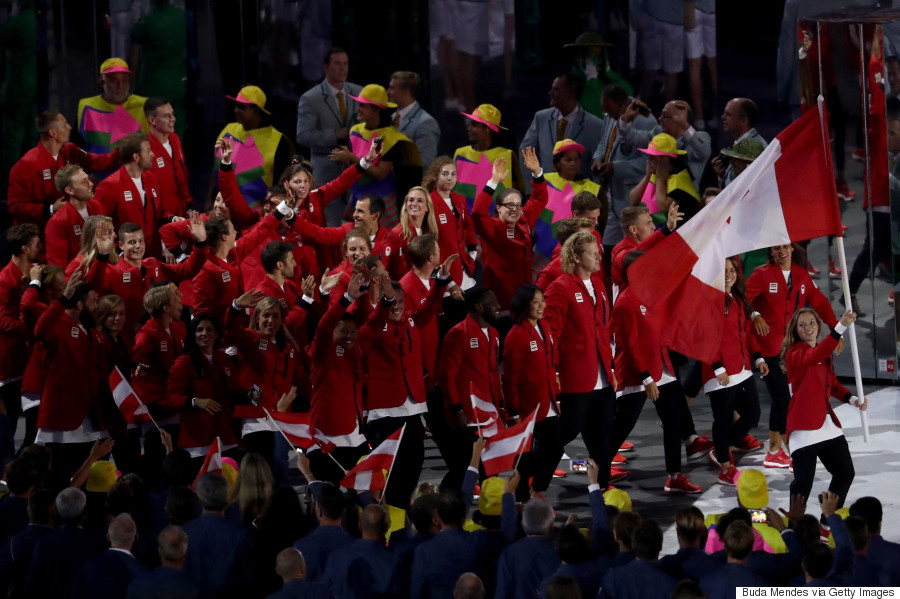 Team Canada enters the Maracanã Stadium in style at the Olympic Opening Ceremony on Friday. (Photo: Getty)
The large white maple leaf on the back of the blazer allowed the Canucks to stand out amongst the 207 nations walking.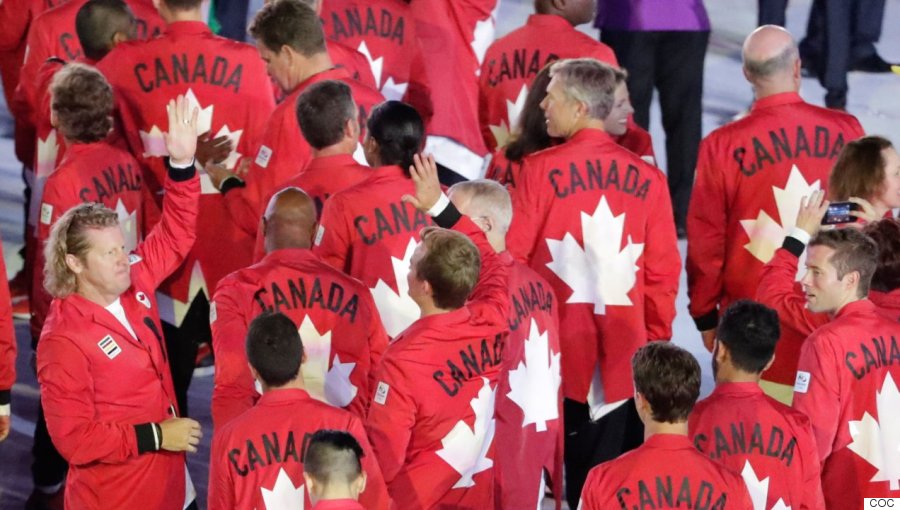 The back of the Team Canada uniform, designed by Canadian brand DSquared2 (Photo: Getty)
The rest of the Canadian uniform consisted of black athletic pants and white undershirts that had Canada written across the chest.
Yup, this crew had every right to be celebrating in the stadium.
Thank you Brazil! That was unreal! @Rio2016_en @TeamCanada #StandUpStandTall #olympics pic.twitter.com/wBWM9hNCFu

— Mark Pearson (@Markajp19) August 6, 2016
And you know Team Canada's athletes took to social media before the ceremonies even began to show off their DSquared2 threads:
En route vers le stade pour la cérémonie d'ouverture!!! #rio2016 #lesplongeurs pic.twitter.com/v8FJQ1HBzH

— Roseline Filion (@Roselinefilion) August 5, 2016
Getting ready for the #OpeningCeremony with @TeamCanada ! pic.twitter.com/evqf8joENb

— Danielle Boyd (@dannie_boyd) August 5, 2016
Looking good, Canada!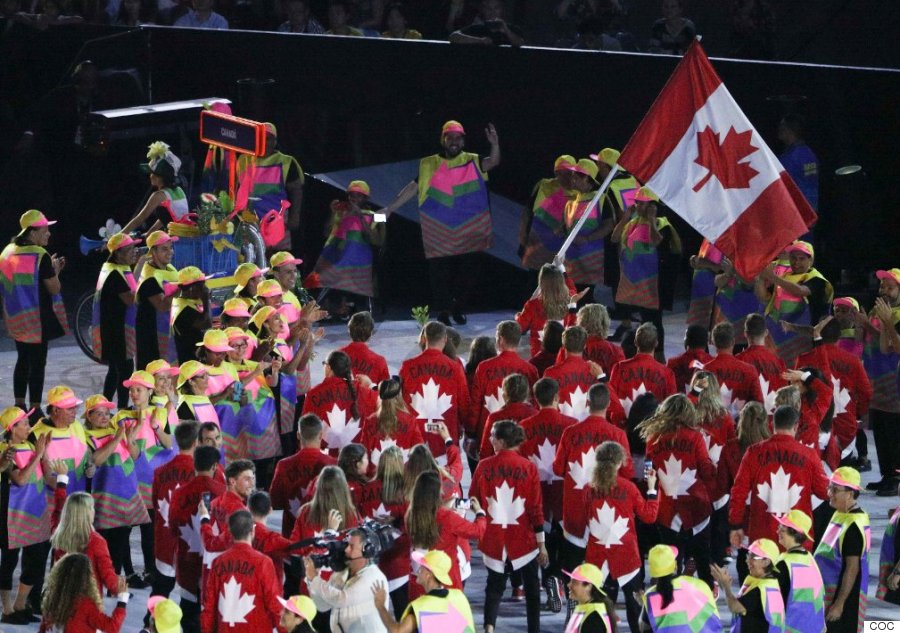 To see more memorable moments from the 2016 Rio Olympic opening ceremonies, check out the slideshow below:
Rio Olympics 2016 Opening Ceremony
The opening ceremony kicked off the 2016 Rio Olympics on August 5, 2016.

Supermodel Gisele Bundchen walks during a Bossa Nova segment of the opening ceremony.

Gisele Bundchen struts for the last time as Daniel Jobim, grandson of Tom Jobim, performs "The Girl from Ipanema."

Greece opens the parade of nations.

Anna Meares of Australia leads her team.

Team Germany enters the Maracana Stadium.

South Africa's flag bearer Wayde Van Niekerk joins the opening ceremony's parade of nations.

Flag bearer Jia Lui leads Austria's Olympic team.

Team Canada and flag bearer Rosie MacLennan enter Maracana Stadium.

Members of Team Canada pose as they march in the opening ceremony.

Every country in the parade of nations was introduced by a cyclist holding a placard.

Ramon Gittens of Barbados leads his team.

The U.S. team enters the stadium, led by flag bearer Michael Phelps.

France enters the parade of nations.
Follow Huffington Post Canada Style on Pinterest, Facebook and Twitter!