These Weed 'Tampons' Are Supposed To Relieve Period Cramps
Women who suffer from period cramps know there's nothing better than finding relief, especially when it's easy to use.
Foria, a company that focuses on cannabis oil and cannabis-infused products (like weed lube) has come out with relief suppositories (four for US$44) to help women deal with period cramps without making them high.
"Cannabis has a long, cross cultural history of use as a natural aide in easing symptoms associated with menstruation. Our intention is to share the powerful medicinal properties of this plant while utilizing modern extraction techniques to standardize purity and potency, thereby ensuring a safe and accessible experience for all women," the site notes.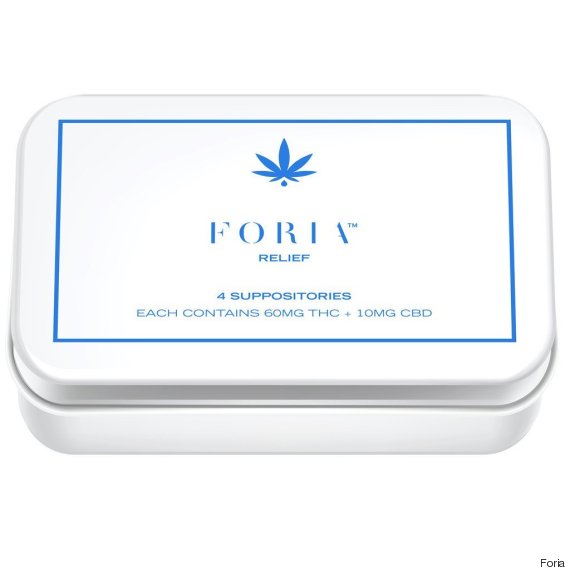 Each suppository is made with fair trade cocoa butter, organic hemp and other oils.
And while medical marijuana is used by many to fight different types of pain, LiveScience notes smoking up for menstrual relief may not be the best idea.
The site argues there is very little evidence to back up the use of cannabis to help period cramps. Even studies that imply it's safe show little evidence that it actually works, says LiveScience.
At the moment, Foria's "tampons" haven't been confirmed by clinical testing or the FDA to be effective in actually relieving cramps.
"With exception of a study in the 1800s, I see no evidence in the medical literature that supports that use" of marijuana for menstrual cramps, Dr. Ranit Mishori, a professor of family medicine at Georgetown University School of Medicine, told LiveScience.
However, one Foria reviewer on Broadly notes after 20 minutes of using the relief suppositories, her period cramps "totally disappeared."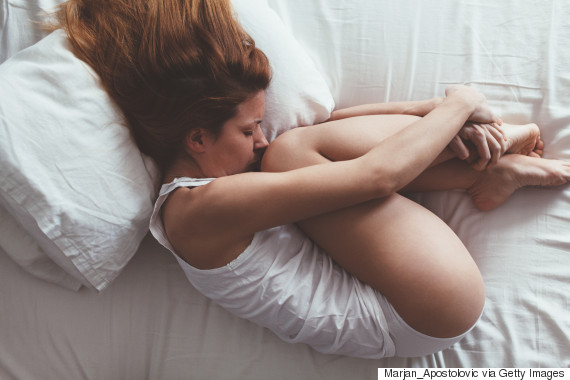 "What I was surprised about was the longevity. Midol will wear off after about half a work day, and during most periods I'll pop six a day. But one Foria suppository did its job well into my evening," writer Mish Barber Way reports. Reviews on the company's website also talk highly of the product.
Depending on the pain factor (if your periods are super painful, you may already be taking medication), other ways to relieve period cramps is improving your overall diet, using a heat pad or consuming more fish oil, Everyday Health reports.
ALSO ON HUFFPOST:
11 Questions Women Have About Their Periods
According to Dr. Suzanne Wong of the Department of Obstetrics and Gynecology at St. Joseph's Health Centre in Toronto, and associate professor at the University of Toronto Department of Medicine, there a several reasons as to why you can get an extremely heavy period. "Periods can be heavy in women with a diagnosis of uterine fibroids or polyps or a thickened uterus called Adenomyosis," Wong tells The Huffington Post Canada. Heavy bleeding has also been associated with a genetic bleeding condition called "von willebrand's disease" in adolescence. Both scenarios should be examined by your doctor. Perimenopausal hormone shifts can also cause heavy bleeding in women between the ages of 41 and 51. Wong notes that periods during perimenopause may also be irregular before they cease all together.

Unlike extremely heavy periods, which can signal other health issues, light periods aren't as much of a concern. "The normal amount of bleeding is variable and ranges from light to heavy depending on the woman," Wong explains. As long as your periods are regularly occurring (every 23 to 35 days) there should be no concern. "If the amount of flow changes to become lighter it may represent a slight hormonal shift that is probably of no significance," Wong says.

If pregnancy is not a possibility, a late period can usually be explained by a hormonal change. Factors like changes in weight, emotional stress, eating disorders, high performance athletics or having polycystic ovarian disease can cause women to have a delayed or missed period. "If you miss one period, this means that you did not ovulate that month and there should be no concern if they return to a normal pattern," Wong notes. If you aren't already keeping track of your period, Wong recommends getting a calendar or an app to do so. That way, if your periods are late (occurring at intervals greater than 35 days) persistently over six months, you'll know and be able to show your doctor.

Just like late periods, early periods usually have a hormonal cause including stress, polycystic ovarian disease or thyroid hormone abnormality, says Wong. And abnormal spotting or bleeding can also be mistaken for an earlier period — if you are concerned, check with your doctor.

Brown coloured blood is common during the final days of your period. According to Wong, this is a result of the blood that has been settled in the uterus being expelled.

"Missing a solitary period is likely from a temporary hormonal imbalance, usually caused by stress," says Wong. But birth control methods like the pill, patch, ring and IUD can also cause very light or non-existent bleeding. If your periods become regular again after a missed period, then there should be no cause for alarm. However, if you regularly miss periods or have an irregular bleeding pattern, you could be experiencing hormonal issues caused by stress, abnormal thyroid levels, or polycystic disease. As a reminder, if your period is irregular you should consult your doctor.

Periods can last anywhere between two and seven days, but anything more than this is considered a prolonged period. "If you have periods lasting more than seven days on a regular basis, you should contact your doctor," says Wong. Prolonged periods are often associated with heavy periods, and can lead to iron deficiency anemia that will affect your overall health.

According to Wong, this is actually a normal side effect of starting a new birth control pill, especially on that is low dose and is referred to as "break through bleeding." If this is happening in the middle of the cycle, then it is likely hormonal and of no concern. But if it persists more than three months, Wong recommends seeing a doctor to adjust your medication and rule out other causes such as uterine/cervical polyps, and infection. It is also advised to get an updated pap smear and cervical cancer screening in this scenario.

Spotting can be a side effect of being on a birth control pill, or using a copper IUD, Wong explains. Spotting can be due to infections (STDs) and, or more concern, a sign of cervical cancer. Harmless causes of vaginal spotting between periods can also include polyps on the cervix or a condition called "cervical ectropion," which are sensitive cells that protrude on the exposed surface of the cervix and are prone to infection and abrasions, Wong explains. Your doctor should be able to detect both of these conditions during a pap smear.

"Clotting can be a sign that your periods are very heavy," says Wong. (Check out the heavy periods section for more information).

During your period, the lining of your uterus produces a natural chemical called prostaglandins, Wong says. Prostaglandins causes small contractions of the uterus to help shed the lining during your period which can cause cramping. It also affects the intestines and can increase movement of the bowel, which results in more frequent bowel movements and sometimes, diarrhea.