Andre De Grasse And Usain Bolt Have A Bond, And It's Awesome
So, you probably know something monumental went down Sunday night.
In the men's Olympic 100-metre sprint, reigning Olympic gold medallist Usain Bolt from Jamaica made it a three-peat with a 9.81 time, USA's Justin Gatlin scored silver with 9.89 seconds, and Canada's Andre De Grasse ran a personal best to capture bronze at 9.91 seconds.
It was an incredible race - if you blinked twice you would've missed it, and also the obvious camaraderie between Bolt and De Grasse that made it all the more heartwarming.
Luckily, there are photos.
In the semi-final earlier that night, Bolt, 29, came first and De Grasse, 21, came second in their qualifying heat: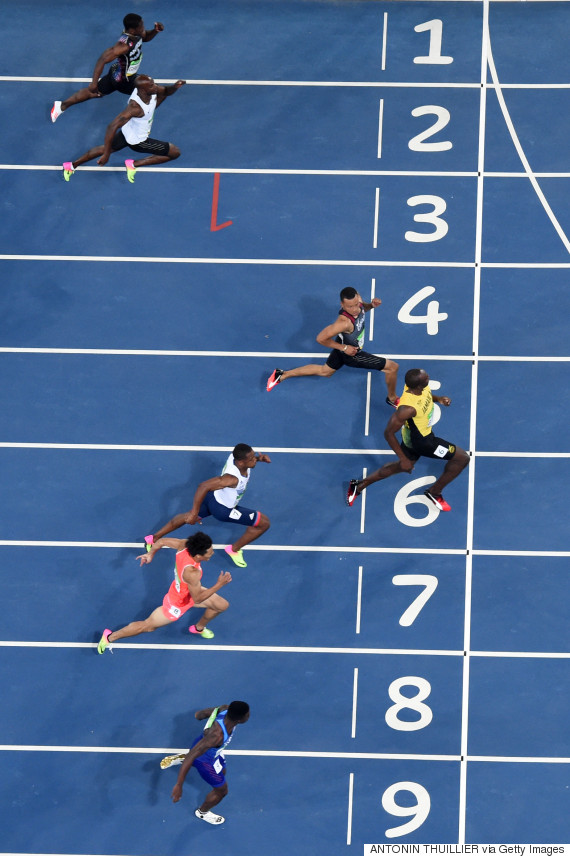 Jamaica's Usain Bolt (R) and Canada's Andre De Grasse (2R) compete in the Men's 100-metre semi-final in Rio, Aug. 14, 2016. (Photo:ANTONIN THUILLIER/AFP/Getty)
They ran beside each other and there were mutual congrats extended after they finished: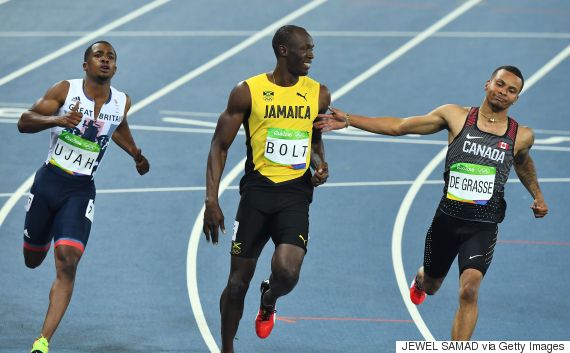 There was a little fist bump that happened (this isn't quite it, but it did happen) (Photo: JEWEL SAMAD/AFP/Getty)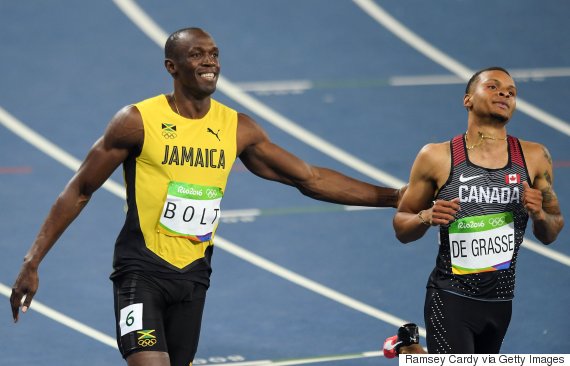 The props went both ways. (Photo: Ramsey Cardy/Sportsfile via Getty Images)
UM, SO AWESOME.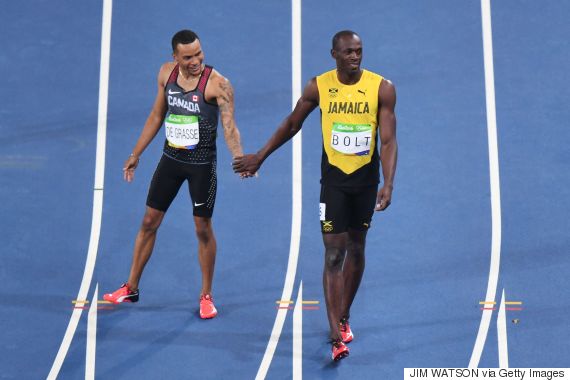 Genuine. (Photo: JIM WATSON/AFP/Getty)
Then came the final.
De Grasse and Bolt ran in adjacent lanes again.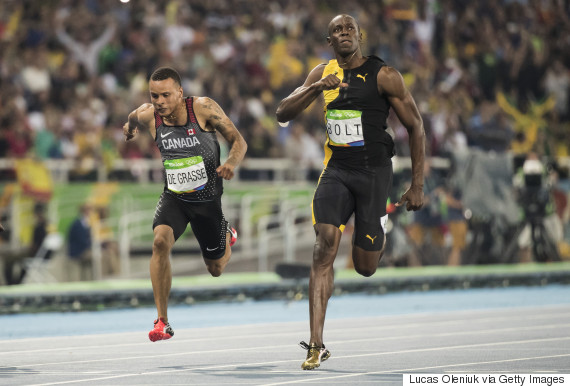 De Grasse on the left, Bolt on the right this time. (Photo: Lucas Oleniuk/Toronto Star via Getty Images)
Bolt came up from the pack to blaze into a first-place finish — with Gatlin and De Grasse close behind.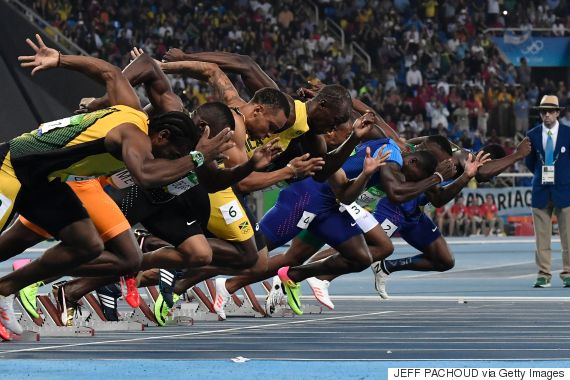 The men's 100-metre final. Not intimidating at all. (Photo: JEFF PACHOUD/AFP/Getty Images)
And after the race, big hugs and smiles: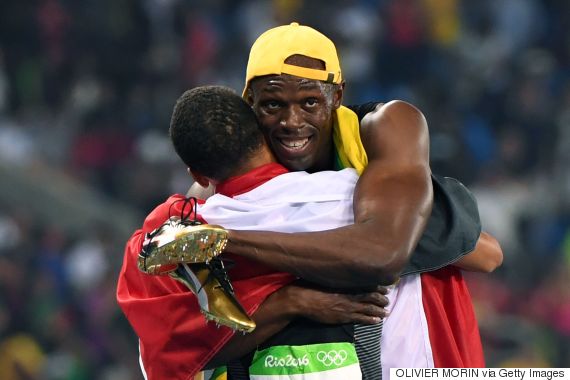 Hug. (Photo: JEFF PACHOUD/AFP/Getty Images)
"I told Blake. Watch him. Watch him, Blake. He's coming." Big brother, little brother #Bromance #Rio2016 https://t.co/4979D0i4kG

— CBC Olympics (@CBCOlympics) August 15, 2016
And lots of praise from Bolt to De Grasse:
"He runs just like me." Bolt giving mad props to De Grasse #Rio2016 https://t.co/JeovYCjExz

— CBC Olympics (@CBCOlympics) August 15, 2016
The feeling is definitely mutual.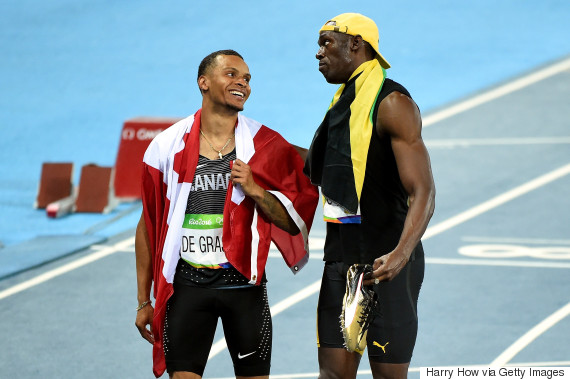 (Photo: Harry How/Getty Images)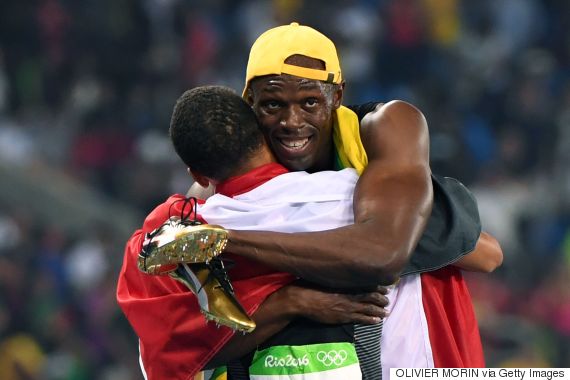 Yup. (Photo: OLIVIER MORIN/AFP/Getty Images)