Should You Eat Avocados Every Day? And Other Food Myths Debunked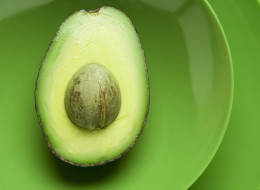 Celebrity trainer David Kirsch is well-known for his work with A-list models and actresses such as Heidi Klum, Kate Upton, Liv Tyler, and Anne Hathaway.
In his latest book, Ultimate Family Wellness, David shares his own story of balancing fatherhood with fitness, and gives his expert advice on how to work out and eat well with the whole family. Here he debunks some common food myths and explains the health benefits of a variety of delicious foods that can be enjoyed by the whole family for optimal health and nutrition.
Watermelon

Yagi Studio via Getty Images

Avocado

Big Cheese Photo via Getty Images

Eggs

Mark Lund via Getty Images

Nuts

Sally Williams Photography via Getty Images

White Potatoes

JGI/Jamie Grill via Getty Images

Corn

CSA Images via Getty Images