Fall Fashion 2016: If There Are 10 Things You Need To Buy This Autumn, Let It Be These Pieces
The smell of fall, which can be identified by the faint aroma of pumpkin spice lattes, isn't quite in the air yet, but that doesn't mean it's not well on its way.
The fashion industry works a little ahead of schedule, which means despite the recent heat wave, we're already concerned with what we're going to wear when the crisp autumn air arrives.
Fall is an exciting time for the stylish sect. It's a time to show off your layering prowess and look as effortlessly chic as the Olsen twins. Seriously though, if you want to nail fall style, all you need to do is a start a Pinterest board of Mary-Kate and Ashley's everyday looks and emulate.
As we take our last jaunts to the cottage and revel in the final few weeks of patio season, start transitioning into fall by scooping up these must-have pieces for the start of a new and exciting season.
Buy one item, or buy them all... either way, we promise you'll get great use out of each and every piece this coming fall.
Capes and capelets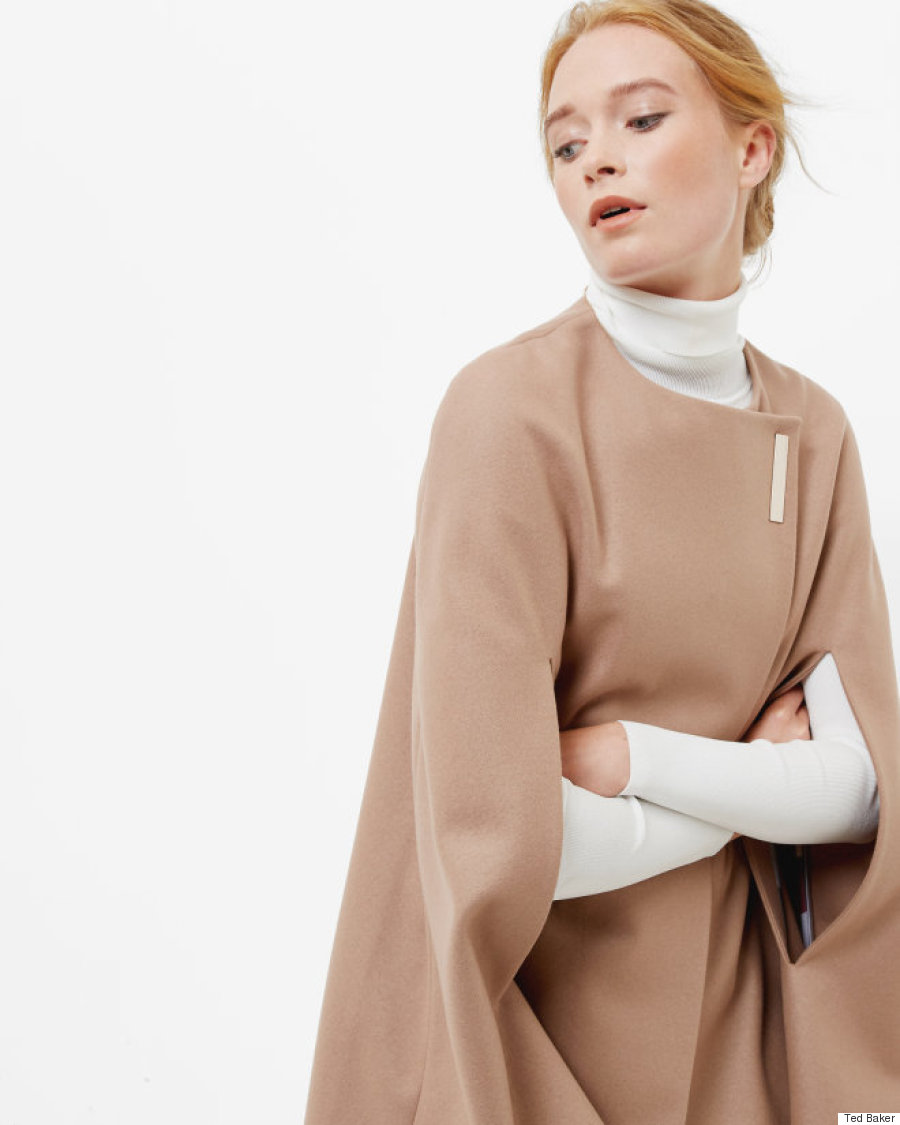 Ted Baker Vickiye Minimalist Metal Clasp Cape, $435. Available at tedbaker.com.
Christian Dior and Burberry were among the designers who showcased a quaint little capelet for fall. It's a classy wearable addition to any outfit. Select one in a neutral tone like camel or black, so it will easily mesh with any outfit.

Velvet dress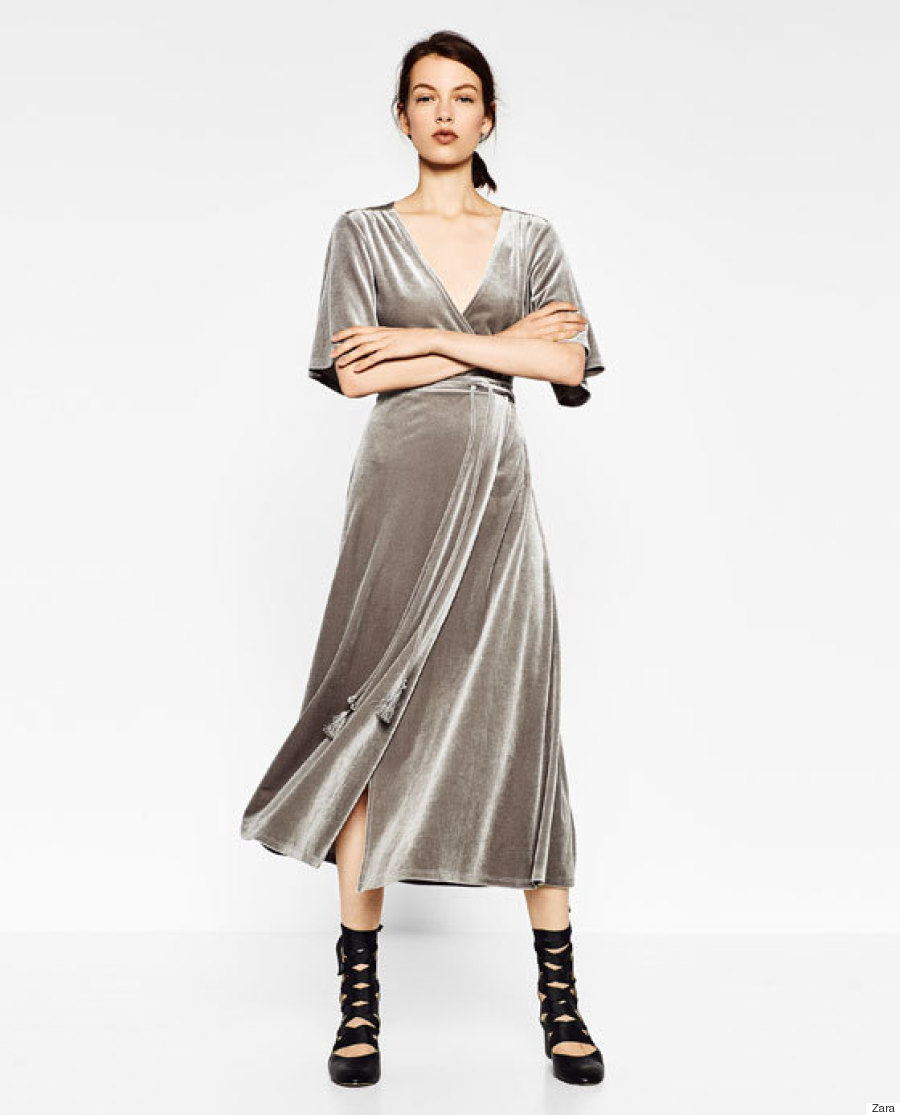 Zara Crossover Velvet Dress, $49.90. Available at Zara.
Velvet has been a strong fall trend for the last few years and 2016 is no exception. Derek Lam and Fendi were just a few of the designers who felt velvet deserved another year of notoriety. If you're looking to mix it up and add something with a little texture to your wardrobe, a velvet dress could be the perfect fall addition.

Chokers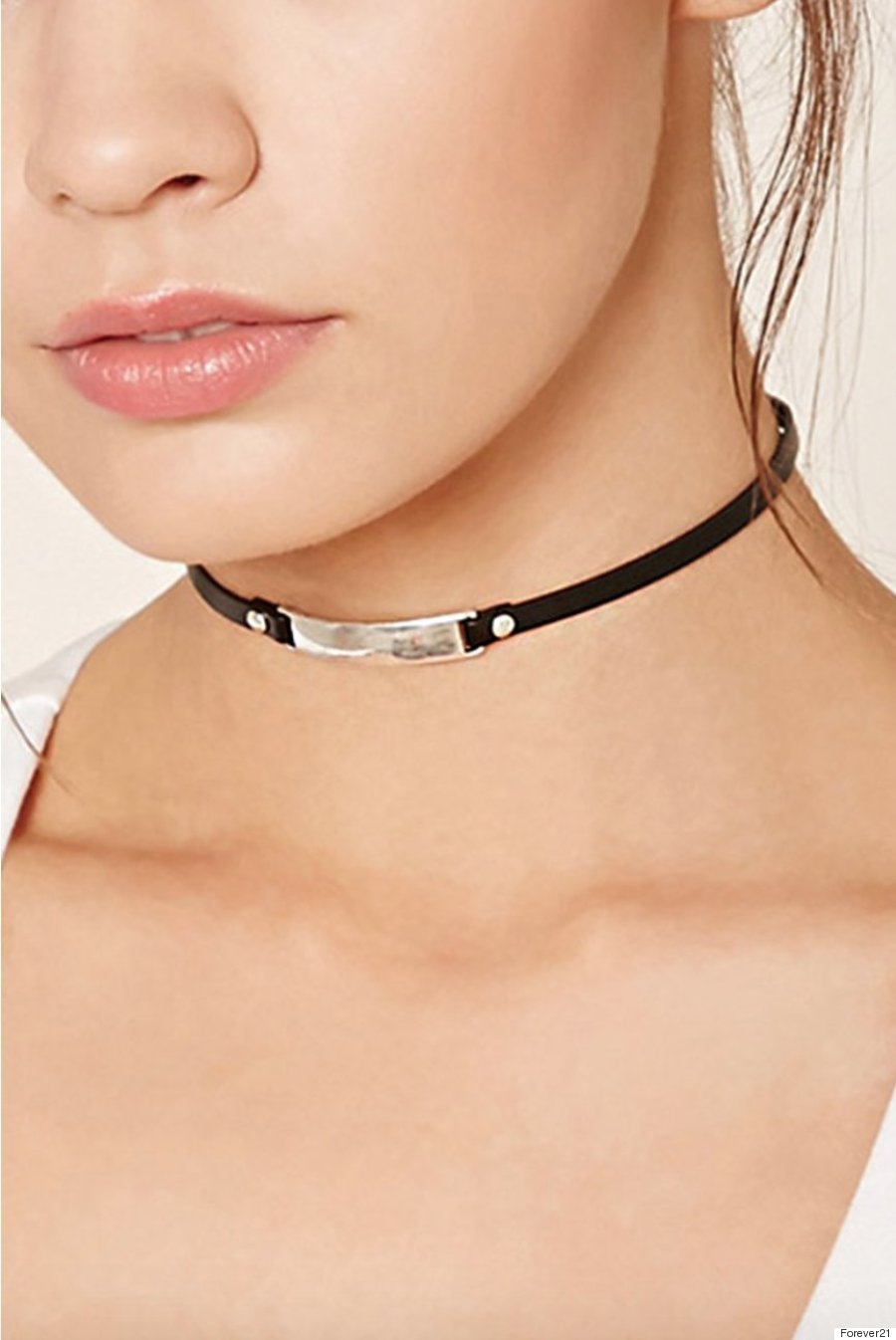 Forever 21 Bar Charm Faux Leather Choker, $8.90. Available at Forever 21.
Chokers had a strong showing this summer, but this accessories trend isn't quite done with its 15 minutes of fame. If you haven't tried it yet, make it a priority for fall. Also, in case you missed this fashion PSA, women aren't the only ones who can pull off chokers.

Suede jacket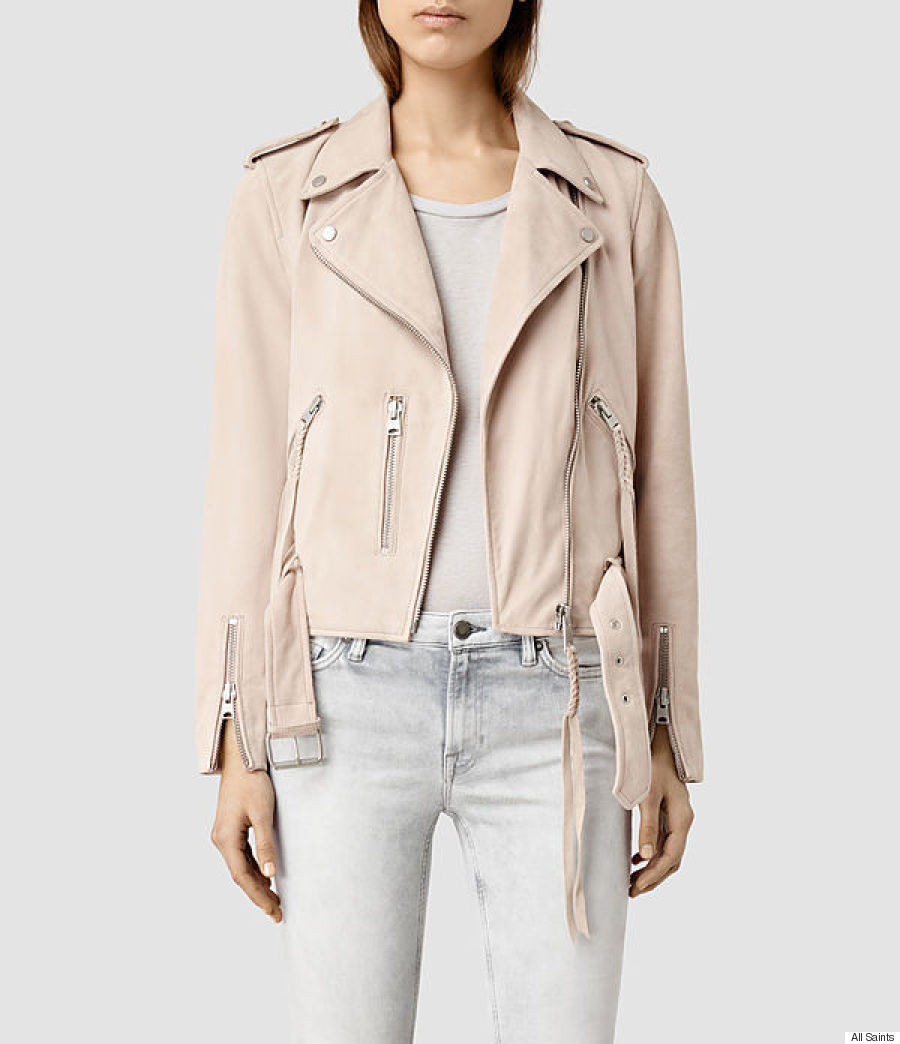 All Saints Plait Balfern Leather Biker Jacket, $655. Available at All Saints.
While a leather jacket will always make the cut when it comes to must-have fall pieces, suede is certainly catching up in popularity. Perhaps a leather biker jacket has become a touch too commonplace for your tastes. Instead, try this nude pink suede biker jacket from All Saints for a twist on an old classic.

Metallic skirt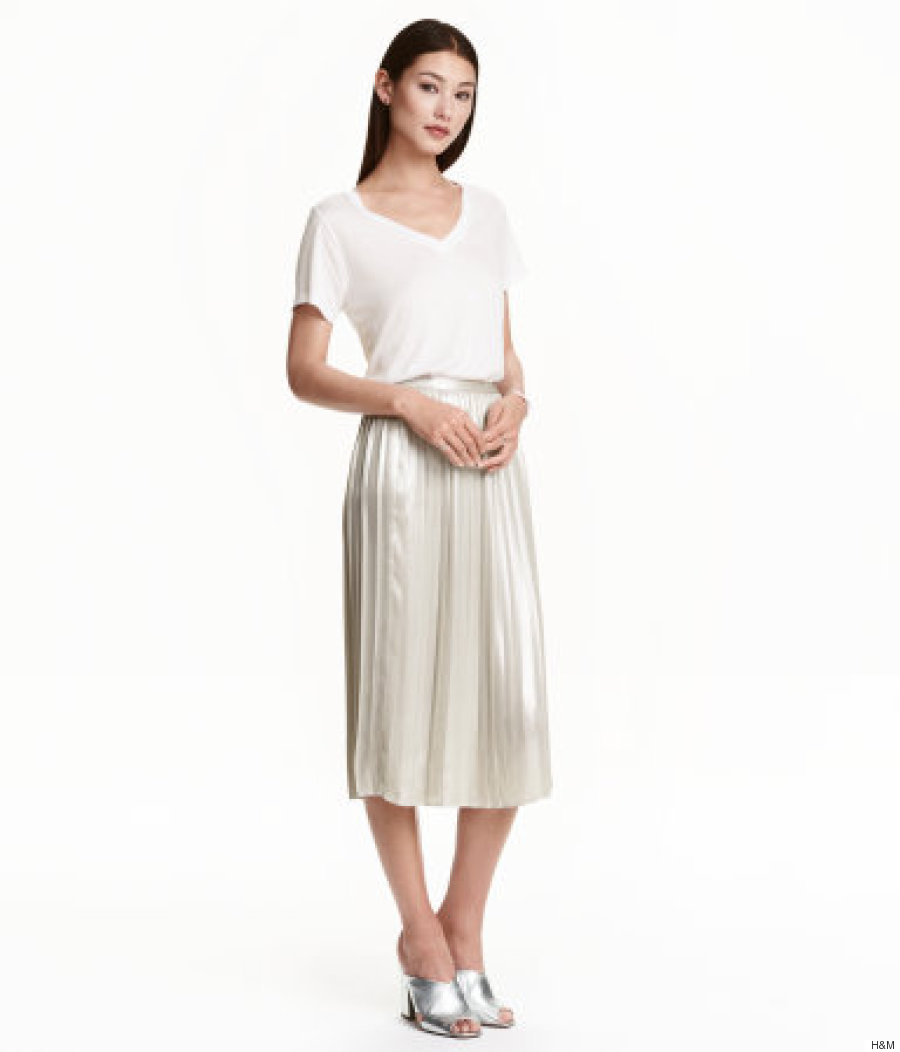 H&M Pleated Skirt, $49.99. Available at H&M.
Metallics continue to be popular for fall 2016. Nothing makes a statement quite like a metallic piece. This fall, incorporate a pleated metallic skirt into your ensemble. If you're apprehensive that people will assume you thought it was New Years Eve, simply pair it with neutral, minimalist pieces like a cozy oversized sweater and brogues to give it a casual appeal.

Pinstripe blazer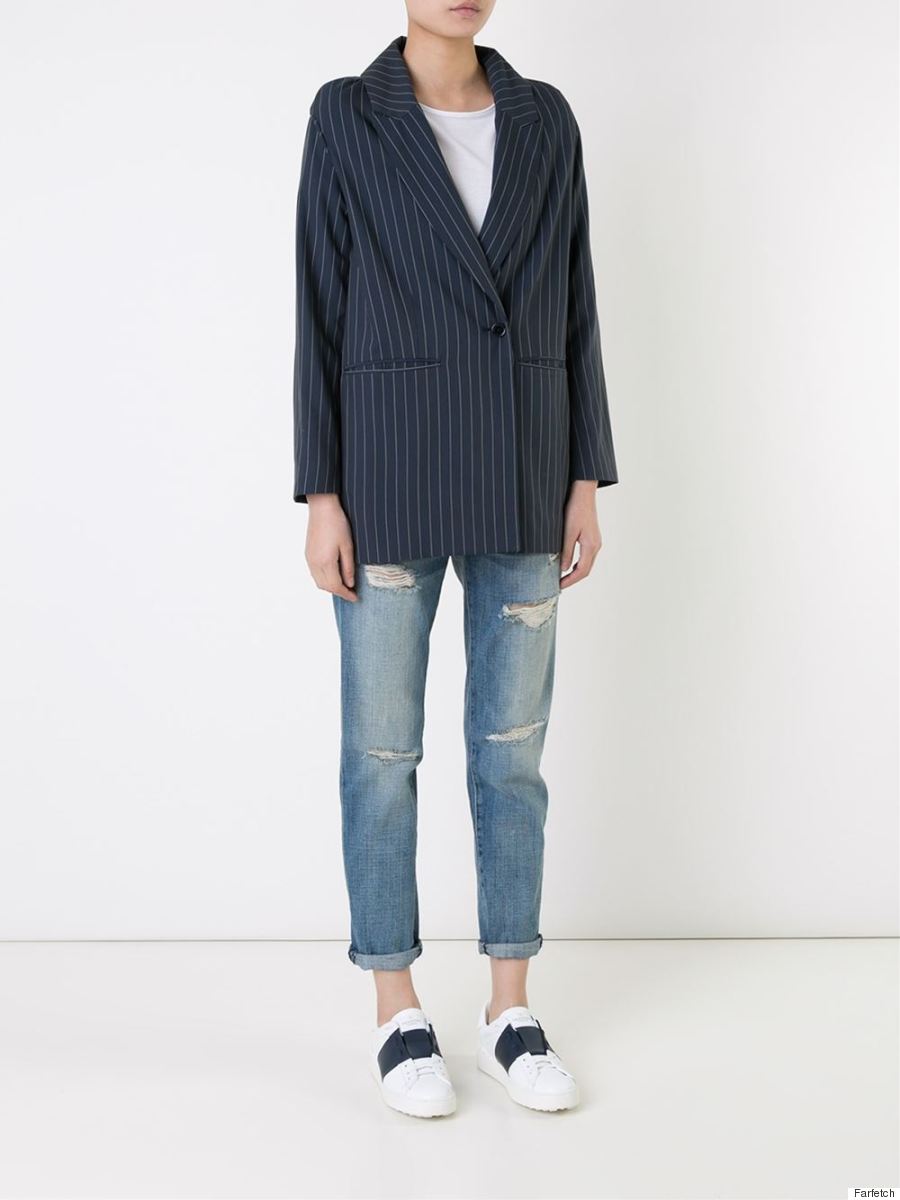 Fad Three Boxy Pinstripe Blazer, $508. Available on Farfetch.
Pinstripe suit jackets aren't just for stuffy office workers anymore. Sleek, edgy and oversized pinstripe suit jackets were all over the runway, paired with wide leg pants and sneakers, giving it a casual and edgy look. Make sure you scoop one up before the fall season begins.

Thigh-high boots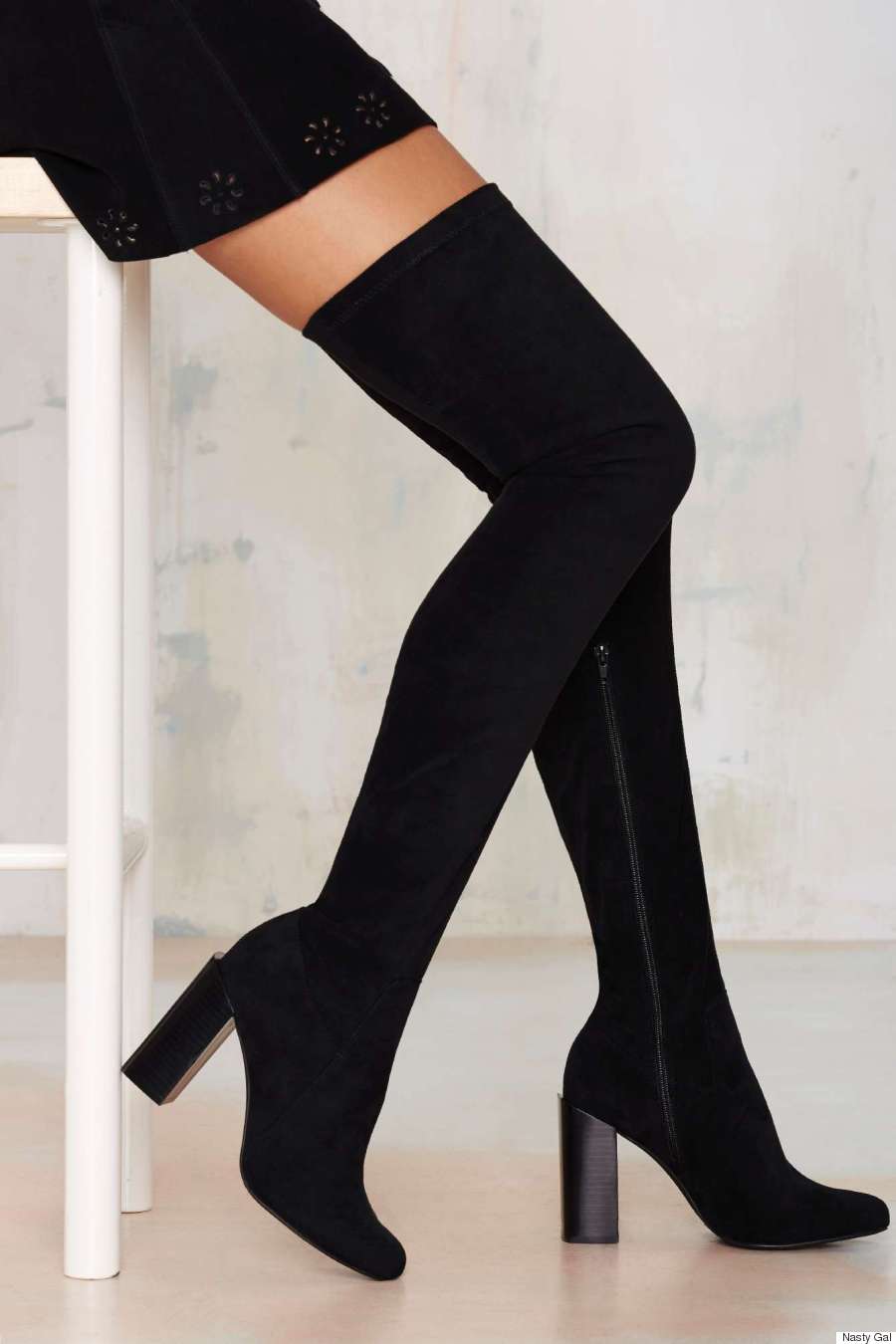 Jeffrey Campbell Perouze Thigh High Boot, $376. Available on Nasty Gal.
There's no question thigh high boots are going to continue trending this fall. It's not the easiest of trends to master, but if you manage to nail it, you won't regret the time it took to put those puppies on.

A really cool sweater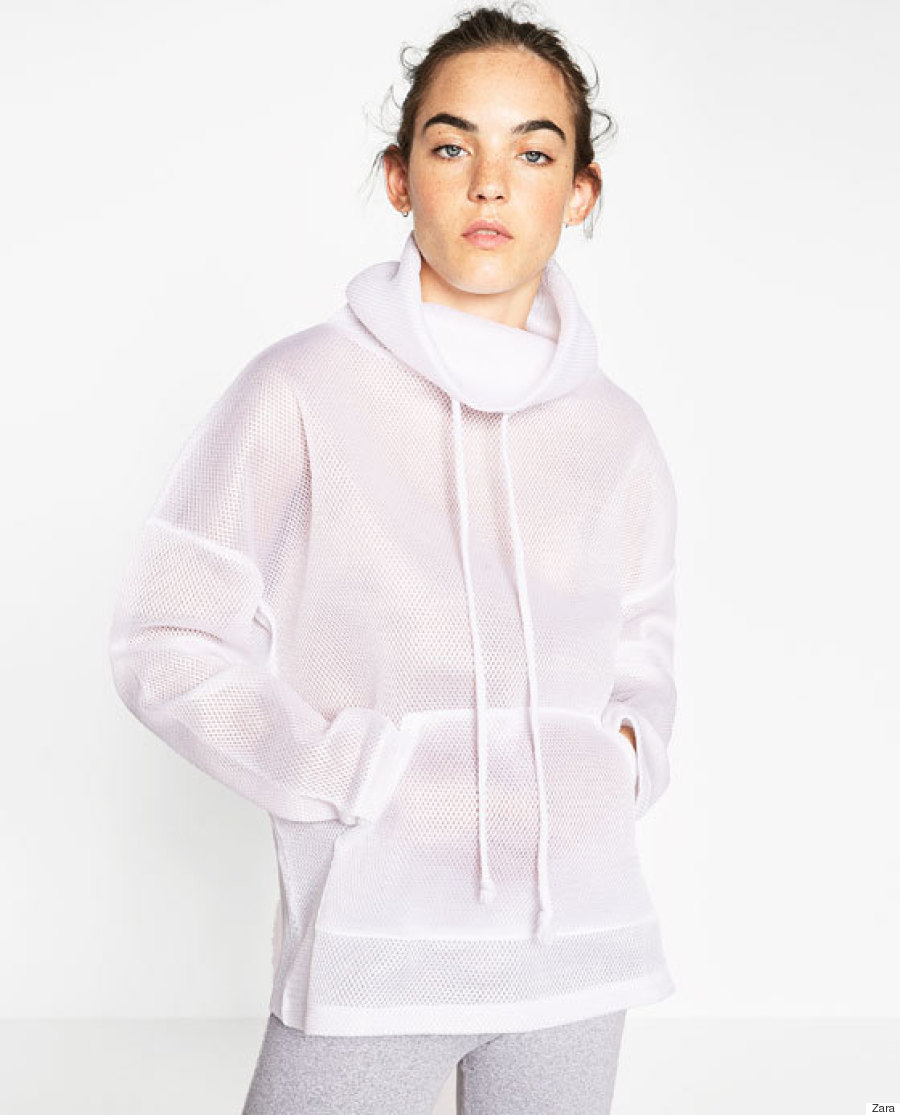 Zara Sweater With High Collar, $45.90. Available at Zara.
Keep the athleisure trend alive with a stylish sweatshirt that refuses to blend into the crowd. This high collar sweatshirt from Zara certainly scores points for being both stylish and cozy.

Pinafore dress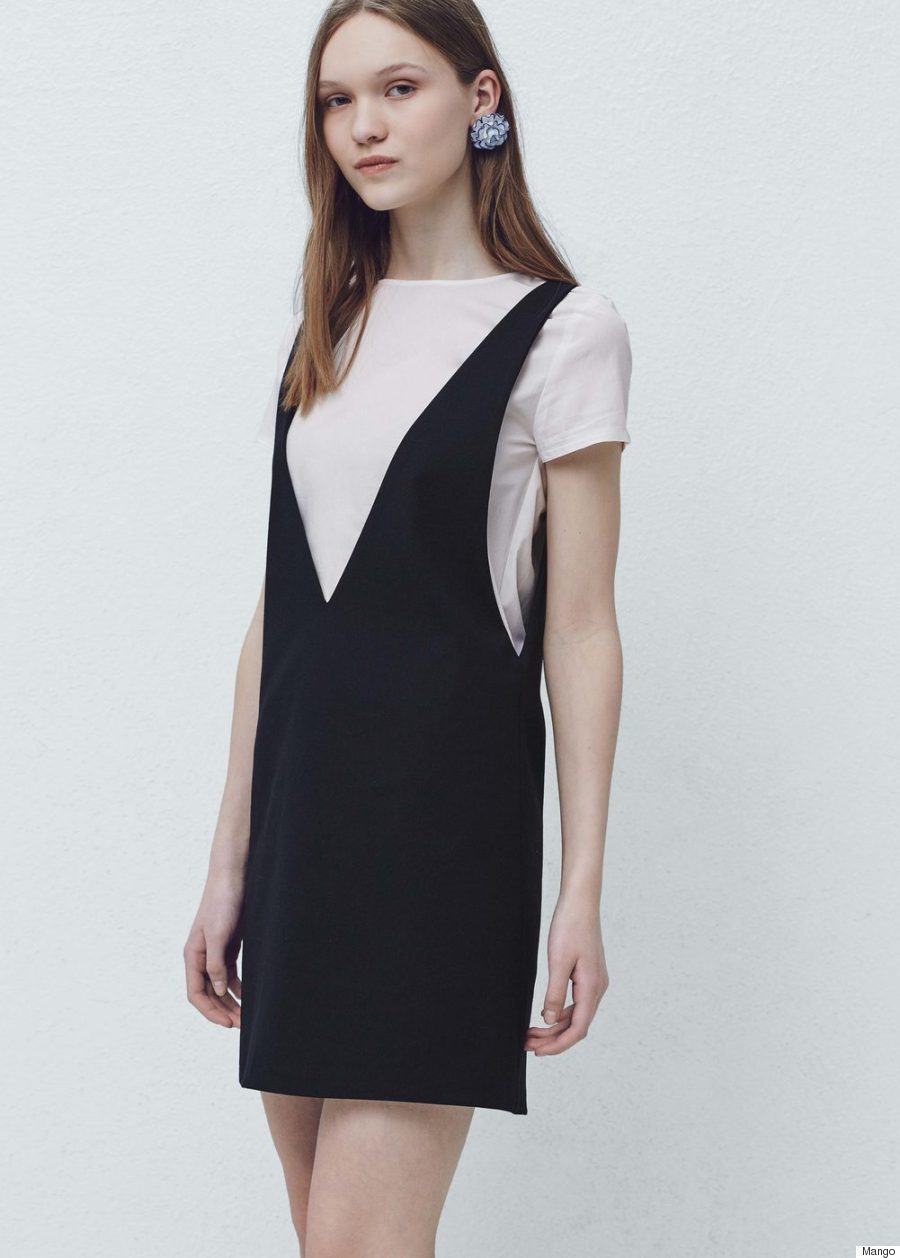 Mango Pinafore Dress With T-shirt, $44.95. Available at Mango.
This is a matter of personal preference, but if there's anything you should purchase for fall, it's a pinafore dress. This trend doesn't have to make you look like you're about to skip off to primary school. Layer a T-shirt underneath and pair it with sneakers, or dress it up with a blouse with bell sleeves (another big fall trend) and a pair of thigh highs (see above).

Floral dresses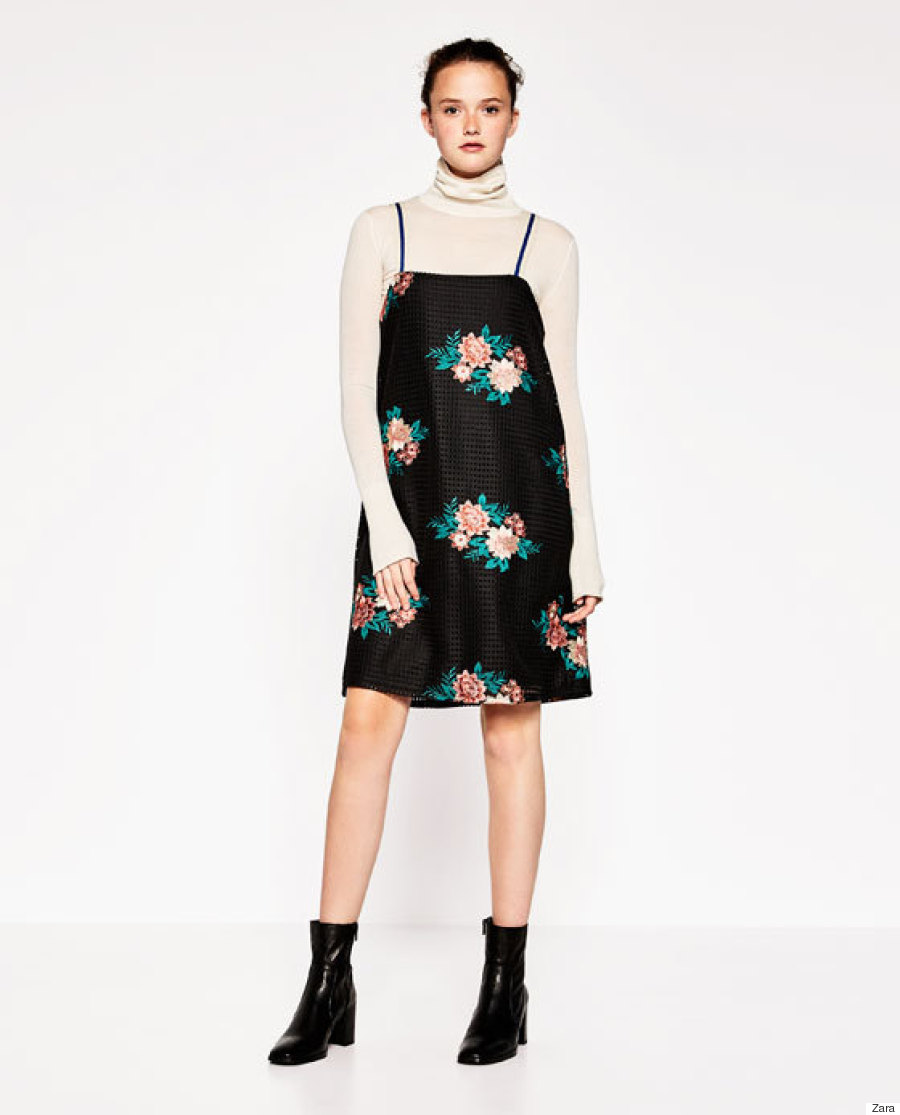 Zara Floral Embroidered Dress, $45.90. Available at Zara.
Fall florals never get boring no matter how many people try to make this trend seem passé. There's a perfectly sound reason it never seems to go away. People simply won't let it.
Our love affair with florals continues into the fall season with bold fall colours and big prints. We all have days when we feel frumpy and uninspired, but a floral dress will change all that in flash.
For more 2016 fall trends from the fashion runways, check out the slideshow below:
From velvet to spiked, from bow-tied to chained, the summer's must-have accessory has gone from nice to very naughty this fall season. We aren't complaining. We just cannot get enough of the sexy femininity of a choker necklace in all its '90s glory. If you love the way it was styled at the Alexander Wang fall 2016 (pictured) runway show (layered, extra tight, leather) then you'll have no problem taking your chokers to the next level. Remember, more is more. Mix different materials; wear three chokers at a time. Say goodbye to your sweetly saccharine velvet pussy bow and hello to gunmetal.

Are You Am I Dassa Wrap Chain Choker, $169. Available at areyouami.com.

Ettika Leather Fringe Choker, $99. Available at revolve.com.

UNOde50 Silver Choker Necklace, approx. $572. Available at unode50.com.

The shoes get weirder, as A$AP Rocky would call of his Fashion Killa, and it is time to rejoice! If you're a girl who loves shoes (and we've yet to meet one who doesn't) you were probably drooling over all the butterfly-in-your-stomach inducing footwear on the fall runways. We love how the lace-up sandal — an already wardrobe staple — got freakier with feathers instead of tassels. And don't be afraid to rock a crazy funkalicious slide this fall (you can wear socks if your feet are cold). For the freshest slides in town, we turn to Miu Miu and we cannot resist a Vogue cult favourite du jour, Brother Vellies. Basically when it comes to shoes this fall, don't be basic. Pictured: Gucci fall/winter 2016 ready-to-wear.

Zara Suede Lace-Up Tasselled Mid Heel Shoes, $89.90. Available at Zara.

Miu Miu Pearly Faux-Shearling Slides, $1,080. Available at Saks Fifth Avenue.

Brother Vellies Black Magic Tufted Dhara Sandal, $715. Available at brothervellies.com.

Hate it or love it, fur is here to stay. But not to worry, there are amazing faux versions to be had. The fur this season comes in bright colours as well as patchworked with the most beautiful designs as seen on the Valentino and Fendi runways. And we gotta love ourselves a classic Gucci bubblegum pink coat (pictured). But don't worry, J.Crew is also doing a version for Holiday 2016… We also cannot get enough of blogger girl Vanessa Hong's faux fur coats and chubbies. Her clothing brand, THP, has been seen on the likes of Lady Gaga, and each piece has been painstakingly made by hand. She's our go-to for faux fur heaven — major girl crush!

THP Baby Blue Boxy Coat, $340 (sale). Available at thopshop.co.

Saint Laurent Fox Fur Coat, approx $15,238. Available at mytheresa.com.

Businessman? How about Boss Lady? Whatever you want to be called these days, the fall runways have the perfect pantsuit and pinstripe separates that we ever did see. Ralph Lauren, Max Mara (pictured), Tibi, Gucci, and Suno, were only some of the many designers that proffered masculine tailored pieces like suit jackets, duster coats, high-waist pants and vests. The boxier the better. You can choose how you want to play up this trend. Some ladies will dare to wear the full masculine silhouette, while others might pair a boxy double-breasted blazer with a miniskirt or a fabulous pair of jeans. Whatever you do, rock it like it's nobody's business.

Banana Republic Tie-Front Tuxedo Vest, $170. Available at Banana Republic.

Zara Double Crepe Blazer, $69.90. Zara Double Crepe Trousers, $49.90. Both available at Zara.

Victoria Victoria Beckham Pinstriped Wool Dress, approx. $869. Available at mytheresa.com.

Marissa Webb Hyde Pinstripe Pant, $450. Available at Intermix.

We're pretty jazzed that so many designers have added leopard print to their offerings this fall. Some of our favourites include Isabel Marant (pictured), Dior and Dolce Gabbana. Feel free to add a touch of leopard to your fall wardrobes however you deem appropriate. There are leopard print shoes, coats, bags and accessories to totally invite you into this feline frenzy. We adore the J. Crew Crossbody bags in full leopard or colourblocked. They are so easy to personalize with different accessories and colourways. And lets be honest, leopard print never really goes out of style.

J.Crew Collection Signet Bag In Italian Leopard-Printed Calf Hair, $358. Available at J.Crew.

Moschino Leopard-Print Wool-Blend Coat, $1,450. Available at Net-a-Porter.com.

Something of a romantic meets a Renaissance babe with the introduction of velvet this fall. You can wear velvet tight or relaxed, depending on who you'd like to seduce: your date or your cat. (Cats love to cozy up and purrr into velvet fabric, duh.) We love a skimpy velvet dress layered over a prudish turtleneck keeping it totally schoolgirl vibes. Add a sprinkle of velvet to your outfits this fall season by sealing the deal with a velvet blazer in a deep jewel tone (think Vetements). Or do a velvet ballet shoe (think Miu Miu). Whatever you do, think twice about your undergarments as velvet, like satin, is completely unforgiving to lace EVERYTHING. Pictured: Valentino fall/winter 2016 ready-to-wear.

Club L Velvet Cami Strap Midi Dress, $41. Available at ASOS.com.

Zara Velvet Dress, $39.90. Available at Zara.

Jupe By Jackie Almonaster Velvet A-line Skirt, $580. Available at Net-a-Porter.com.

So the trend is this: you wear your puffer jacket — no brainer — but you have to keep it unzipped and casually, but intentionally, off the shoulder. If you can master this whilst adding to your Instagram story, holding a handbag, two baguettes and exiting an Uber gracefully, then you are deemed ready for this trend. We just love getting the chance to wear puffer coats and bombers again. The apex of this outerwear was found at both Balenciaga (pictured) and Vetements runway shows — which isn't surprising as they have the same creative directors at the helm.

Vetements Oversized Bomber Jacket, approx. $2,254. Available at mytheresa.com.

Express Olive Bomber Jacket, $79.90. Available at Express.

Raf Simons Navy Down Oversized Coat, $4,045. Available at SSENSE.com.

Fjällräven Expedition Down Jacket, $1,073. Available at fjallraven.com.

We don't know why — perhaps it is a marketing ploy or perhaps it is indeed a mark of good taste — but it is certainly time to invest in an embellished guitar bag strap for all your designer handbags. It seems as though these days it is not enough to have a crossbody strap in a decent leather finish ... we are urged to go one step further this fall and get colourful, get embroidered, get psychedelic, baby. We loved all the pretty bag straps on the Fendi runway (pictured) but will probably have to opt for the affordable Rebecca Minkoff version and ride out the trend, thank you very much. A bag strap that costs more than the actual handbag? Now that's a trip!

Gucci Dionysus Small Quilted Leather Hobo Bag, $2,720. Available at Saks Fifth Avenue.

Rebecca Minkoff Embroidered Guitar Bag Strap, $130.55. Available at Nordstrom.

Valentino Animalia Embroidered Guitar Strap for Handbag, $1,431.87. Available at Neiman Marcus.

In the on again, off again, love story of fashion's favourite body part as of late, there is no resolution to the quarrel this season. We saw all types of shoulders on the runways — exaggerated hyperbolic shoulders in metallic '80s fabrics for Hedi Slimane's swansong at Saint Laurent (pictured), elongated sleeves and ruffled off-the-shoulder frocks ... one shoulder, two shoulder, three shoulders! No just kidding, we didn't see three shoulders. Or did we? Who can keep track? We love a sweet ruffle across the decollete, like this metallic green number by Canadian label, Greta Constantine. Pay attention to how you show and tell your shoulders this season. Everybody's watching.

Greta Constantine Off-Shoulder Frill Dress, $2,316.79. Available at Farfetch.com.

Rebecca Minkoff Dev Top, $138. Available at RebeccaMinkoff.com.

When designers got together to discuss how to reinvent the shearling this year, they must have all done some serious hallucinogens. The shearling jacket has been cut up, patched together, elongated and destroyed this season. One of our all-time faves is the terracotta cropped version we are literally drooling over thanks to Yeezy. And if you think a fur coat is ostentatious AF, a shearling is a wonderful, pared down but still super luxe, alternative. Everyone had a shearling this season. You'd be hard-pressed to find a designer who didn't dabble in this outerwear at least once in their fall collection. Words of wisdom, the faux version never looks as good as the real deal. When it comes to the shearling coat this fall, go big or go home. Pictured: Lacoste fall/winter 2016.

Coach Crackled Shearling Aviator Jacket, $1,995. Available at Coach.

Chloe Shearling Puffer Jacket, $4,696.67. Available at Farfetch.com.
Follow Huffington Post Canada Style on Pinterest, Facebook and Twitter!