10 Ways Canadians Can Find Cheap Flights In 2016
Finding a cheap flight or coming across an airfare mistake takes a lot of work and luck, but with the right amount of research and e-mail alerts, you too can be flying to your next vacation on a budget.
The first thing you can do, says Rishi Modi of travel deal site Next Departure, based in Toronto, is map out your travel schedule ahead of time, keeping in mind which months are cheaper to travel.
"Opt to travel over shoulder season from April to May and September to October, [and] you'll see discounted airfares and accommodations," he tells The Huffington Post Canada. "If you can only travel during the summer months, travel to destinations in opposite seasons such as Australia and Brazil."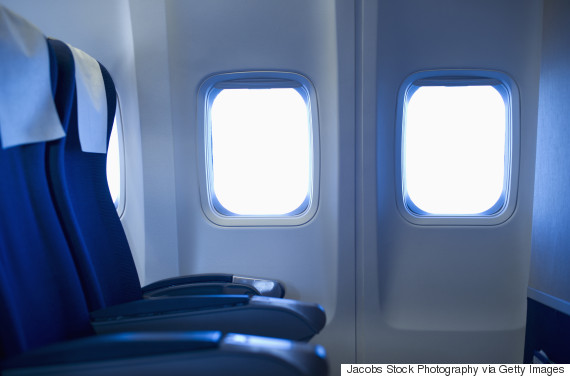 With flying in general, Modi says some Canadians overlook flying within Canada as an option. Yes, at times it may be cheaper to just fly to South America, but with many new airlines like NewLeaf Travel and old favourites like WestJet, he says it has never been cheaper to fly within the country.
"Other overlooked destinations include Eastern Europe and Southeast Asia, where the value of the Canadian dollar is strong in combination with cheap accommodations and food," he says.
In the past, Modi has also come up with a list of the cheapest destinations for Canadians — ones where the dollar will take you quite far.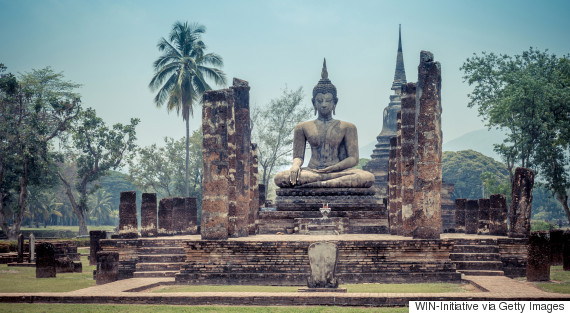 And then there are travel myths most of us (including Modi) have heard in the past, including Tuesdays to be the best day to book a flight. Modi says this one is definitely a myth.
"When it comes to advertised sales, airlines often release their promotions on Tuesday. However, rarely do these advertised sales live up to expectations and offer actual deals," he says. "Airfare is highly unpredictable as it fluctuates every hour, every day of the week."
Below, Modi shares 10 ways we can all start saving money when it comes to travel. But be warned, this takes time, dedication and patience — but can be totally worth it when you have extra cash for your vacation. Have any tips to share? Leave them in the comments below.
The Top Ways To Score Cheap Flights
Sign up for e-mail alerts: Start your search for cheap flights by signing up for e-mail alerts at major deal sites and blogs, says Rishi Modi of travel deal site Next Departure, based in Toronto. "[These flights] are at least 30 to 40 per cent below average prices." However, this does mean you have to do a lot of digging but Modi insists it will be worth it. He has found deals to Europe from only $320 and Toronto to Great Exuma, Bahamas, for $189 round trip in the past.

Those last minute deals work: "Vacation suppliers tend to heavily discount their packages two weeks before departing date," Modi says. If you're open to destinations and flexible with changing dates, you can score a great deal on vacation packages. Also, keep an eye out for hotels and resorts that offer free or discounted rates for kids when you're booking, he adds.

All flight hunters should use Kayak Explore: Use the site's "Explore" tool, set your maximum price and see where it takes you. "This tool allows you to filter destinations by price, season, flight duration and more to allow you see which destinations are available within your criteria," Modi says. Again, this does take some time, but it is ideal for people who are flexible about where they want to go.

Take advantage of free stopovers: Visit two cities for the price of one. "Make the most of your vacation by flying with an airline that allows you to stay up to seven days [in another city]," Modi says. Popular airlines that offer free stopovers include Reykjavik with Icelandair, Paris with Air France and Amsterdam with KLM.

Get used to multiple stops if you want to save: Planning to visit multiple cities? Fly into one city and depart from another, Modi says. "The flight between the two cities is not included but sometimes you'll save time and have cheaper airfare." And depending where you are, you can always drive from one city to another.

Keep an eye out for new routes: From time to time, new airlines announce new routes and introductory fares that are heavily discounted, Modi says. When WestJet annouced their new service to London, U.K., their fares started from $249 one-way including taxes from Toronto. And most recently, WOW Air had flights to Europe starting at $99, the CBC reports.

Step up your search game: Pros like Modi do this all the time, but if you're looking for a cheap flight, you have to use different sites (and sometimes devices) to compare prices. "Use Kayak and Google Flights to search for dates. These search engines are capable of comparing prices from most major airlines and third party booking sites," he says. These search engines also allow you to set up price alerts for your specific dates and destination(s).

Book on these specific dates: Outbound and return flights to or within Canada and the United States are often the cheapest on Tuesday, Wednesday and Saturday, Modi says.

Go with a budget airline: With the recent introduction of WOW Air and NewLeaf Travel, travel has become more affordable within Canada and to Europe, Modi says. "Keep in mind, budget airlines charge for everything including baggage and seat selection. If you can travel light, you're bound to score some great deals."

Maybe the Canadian dollar isn't the way to go: Booking your flight in another currency can result in saving $20 to $30, Modi says. " This method works especially well with Air Canada and WestJet flights to United States."