Men's Fall Fashion 2016: The Must-Have Items Of The Season
As the foliage blushes from green to orange, squirrels, bears and all manner of wildlife begin to slow down and fatten up for the forthcoming hibernation. Not the Fall Fashionisto, though.
Contrary to the natural rhythm, this king of the urban jungle seizes every second of the brief and bountiful harvest season to awaken the menswear beast within. The hunt is on — autumn brings with it cool evenings and brisk breezes, necessitating new boots, outerwear, warm accessories and a stockpile of sweaters.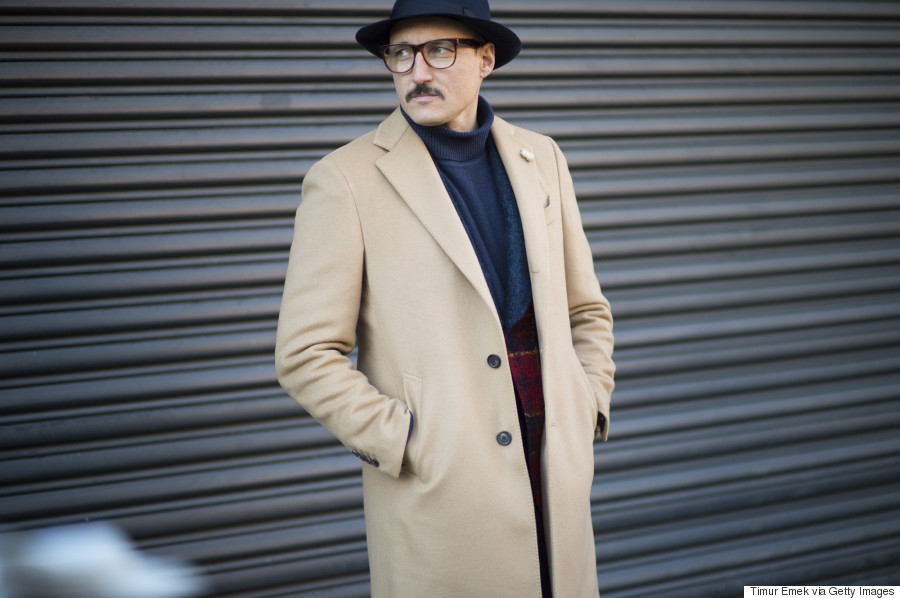 For fall 2016, Eric Jennings, VP Fashion Director, Menswear, at Saks Fifth Avenue, tells HuffPost Canada Style the biggest trends are a retro '70s vibe, military, relaxed silhouettes and an active, sportswear influence.
Among the must-have items for the season, his key outerwear picks include a camel topcoat, a track jacket, a statement bomber and shearling. For day-to-day items, look no further than a turtleneck sweater, Chelsea boots, and anything and everything plaid.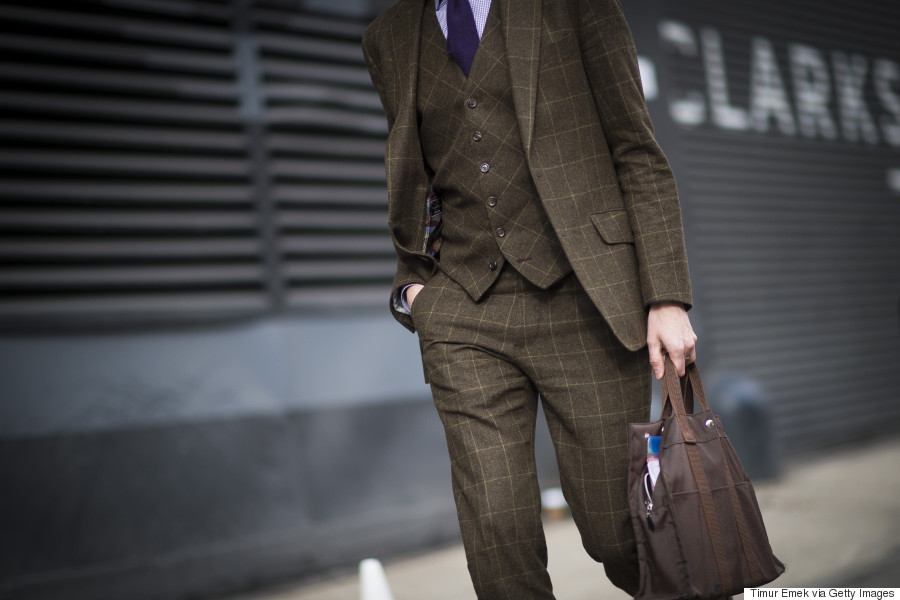 For those whose style falls more on the streetwear spectrum, the key menswear trends for fall 2016 include the return of '90s staples Fila, Champion, hoodies and the Adidas Gazelle sneaker. High fashion enthusiasts already know this season is all about "more is more" — think: dramatic puffer jackets, cool kitsch (i.e. crazy patterned sweaters and patchwork) and rings for every finger.
For all the other pieces you and your fellow Fall Fashionistos should be coveting this season, check out the slideshow below of must-have menswear items for fall 2016.
Men's Fall 2016 Fashion Must-Haves
Trust and believe the '70s trend is in full swing. Less "Saturday Night Fever, more earthy tones." You had best be down with brown — like this chic turtleneck from Frank + Oak. $70. Available at Frank + Oak.

Suede in Chelsea! These Saint Laurent boots are among the most covetable items for fall 2016 and are the top pick for Saks Fifth Avenue fashion director Eric Jennings. Pair them with a pair of black skinnies, turtleneck and brown leather jacket for a dapper day-to-night look. $1.230. Available at Saks Fifth Avenue.

Nineties power brand Champion is back with addictively easy and comfortable sweats. In this case, a soft terry cloth number that will be the only hoodie you need all season. $165. Available at SSENSE.

Men wear pink — because it's 2016. Pink is one of the favourite colours of menswear enthusiasts this season, as are oversized accessories like this baggie beanie from Acne Studios. $150. Available at SSENSE.

Adidas' classic Gazelle sneaker gets an update for fall 2016 thanks to Canadian menswear label wings + horns. The collaboration saw the kicks pumped up with black-on-black sleek vintage suede. $185. Available at adidas.ca.

This season, it's good to be plaid to the bone. $2,040. Available at SSENSE.

If you like, you should indeed put a ring on it. For fall 2016, get heavy handed with your finger accessories game. $264. Available at Thomas Sabo.

Be the black sheep of any family. (Hopefully a wealthy one.) $11,690. Available at SSENSE.

The Olympics may be over, but track jackets have yet to leave the fashion arena. Instead of conventional cotton, go for gold with this leather-look classic three-stripe track jacket from Adidas. $85. Available at adidas.ca.

For suiting this season, check yourself! Pair cross-hatched power pattern with other 2016 trends like relaxed silhouettes and '70s brown in this Paul Smith piece. $1,150. Available at Paul Smith.

Bombers have become perennial staples for menswear enthusiasts. This year, it's about bombers with punch. Try this red number from Tiger of Sweden for an appropriate level of "statement piece." $549. Available at Tiger of Sweden.

Take your look from downtown to "Brown-town" this year. Blame Yeezy (doesn't everybody?) or the 70s trend, but the palette du jour is fifty shades of soil. We love these Fidelity Denim jeans that get down with brown. $184. Available at FidelityDenim.com.
Follow Huffington Post Canada Style on Pinterest, Facebook and Twitter!