10-Year Anniversary Gifts Perfect For The Couple In Love
Being married for 10 years is such a big deal that you definitely want to celebrate it the right way.
Every wedding anniversary has a theme, and if you've made it to lucky number 10, you should give a gift that contains diamonds and/or aluminum (and we're not talking about foil paper).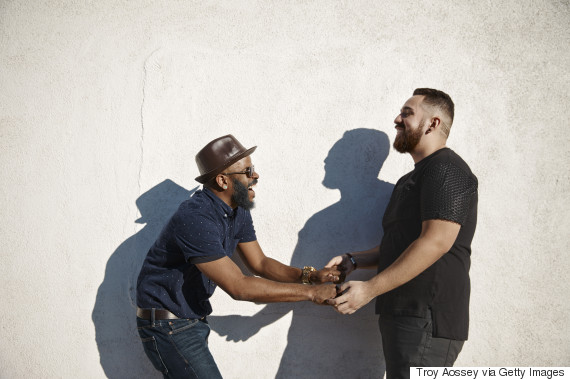 Of course, not everyone is fond of the idea of buying diamonds as a gift, so if you're celebrating your anniversary (or are buying a gift for the happy couple), we've also included some diamond-themed presents as well.
Below is a round up of 20 of our favourite gifts for a 10-year anniversary. From fancy aluminum cookware to personalized knick-knacks to actual diamonds, these gifts will make any partner (or couple) very happy.
10-Year Anniversary Gifts
Set of 6 Vintage French Aluminum Canisters, $136, available at Etsy.

Art Deco Diamond & Aquamarine Ring, $12,900, available at Isadoras Antique Jewelry.

Koi Coffee Table, $1,298, available at Anthropologie.

Aluminum Domino Set, $124. available at Uncommon Goods.

Hummingbird Aluminum Garden Bench, $429.99, available at Wayfair.

Cristal D'arques Masquerade Vase, $58, available at The Cross.

Mauviel Chuck's Birthday Aluminum Braiser, $1013.25, available at Williams-Sonoma.

Personalized Penguins In Love Candle Holder, $34.05, available at Note On The High Street.

Espresso Maker, $19.99, available at Stokes.

Personalized Ten Year Wedding Anniversary Tin, $29.96, available at Note On The High Street.

Gold Aluminum Case with Concrete Sport Band, $269, available at Apple.

Aluminum Rivet Tray, 109.39, available at West Elm.

Drink A Diamond Glass Set, $29, available at Urban Outfitters.

Anniversary Gift Aluminum Tree, $199, available at Etsy.

Lismore Diamond Wine Glass by Waterford, $130.99, available at Wayfair.

Laurel Thicket Frame, $40, available at Anthropologie.

Pavé Eclipse Diamond Pendant, $1,970, available at Brilliant Earth.

Diamond Bar Cuff Links, $9,500, available at Tiffany & Co.

All-Clad Deluxe Slow Cooker, $289.43, available at Williams-Sonoma.

Elephant Bottle Opener, $65, available at The Bay.