This Bhangra Routine At Peggy's Cove Is So Canadian
Bhangra is so inviting, that if you decide to do it on a cloudy day on a Canadian landmark like Peggy's Cove, everything instantly lights up.
In a video that has now gone viral, two members of Halifax-based dance group Maritime Bhangra Group is seen doing the Punjabi dance to "Jatt Mele a Gya" at the Cove.
"Whenever we go out and dance, we just upload it," group founder Hasmeet Singh tells The Huffington Post Canada. "We didn't expect this one to spread like fire."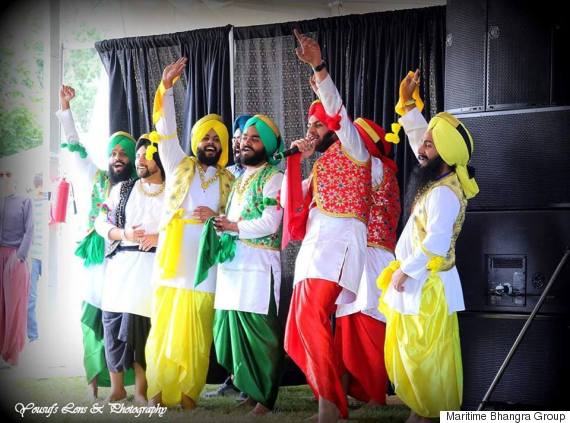 Members of Maritime Bhangra Group
The video, which now has been viewed almost 300,000 times on Facebook, is the group's most popular post, Singh adds.
"We want to show people how beautiful this province is."
The 26-year-old dancer, originally from Punjab, India, says he hopes doing these types of videos will get people more interested in his culture, especially in a province that has a small Punjabi population.
"Just because we look different, we have turbans and we have beards, we get stared at," Singh says. "[By dancing] we want to tell people who we are and why we're doing this."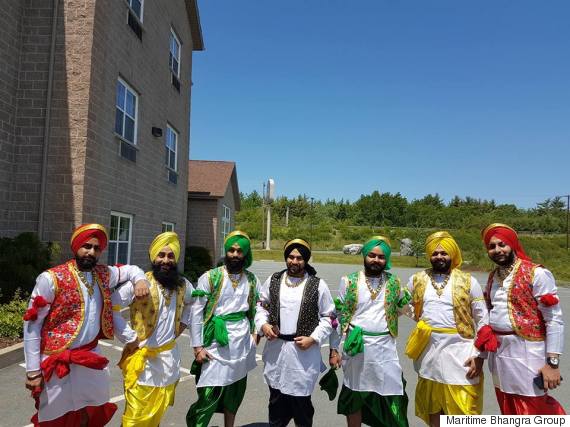 Members of Maritime Bhangra Group
Singh says it's also about showing the beauty of the East Coast.
"We want to show people how beautiful this province is," he says. "When people think about Canada they know Toronto or the West, but we have so many beautiful locations people don't know about."
Singh's group has 15 members both men and women, who are mostly Punjabi. What started as a volunteer-based dance group for fun, turned into a professional dance group in the beginning of the summer.
Performing at multicultural festivals, charity events and some weddings, Singh hopes to make bhangra more of an everyday gig.