Speechless ABC: 5 Special Needs Myths The Show Breaks Down
Families with special needs aren't often reflected in the media. The ABC series "Speechless" is changing that.
The half-hour sitcom focuses on the life of the Dimeo family, led by Maya – a mom who will do anything for her husband and three kids, including her eldest son, J.J., who has cerebral palsy and uses a wheelchair and a device that requires an assistant to be his "voice."
This groundbreaking comedy busts several myths about special needs families out of the water:
1. Our lives are a tragedy.
As a parent of a six-year-old with cerebral palsy who uses a wheelchair, I can tell you that our life is full and rich. Like the characters on the show who moved into a particular area to make sure their son was well supported, we make major decisions to give our daughter access to the best supports. But I don't feel heartbroken every time I look at her wheeling around in her hot pink set of wheels. I simply see a spunky kid with challenges that are visible.
2. We're super parents.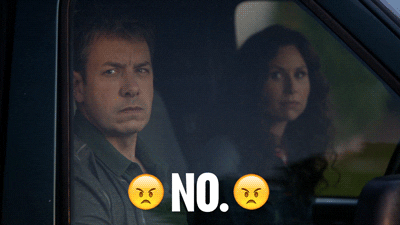 Like any parent, we don't get it right all of the time. In the "Speechless" pilot, the plot focuses on Maya's middle son feeling like his needs and desires are never a priority for the family because of his brother's special needs. When Maya realizes what she's missed, she apologizes to her son. She also admits that she let him down and commits to doing better.
In the second episode, Maya is ready to have her son's aide fired, but when she realizs that she's making a mistake, she switches up her plan of attack so he can keep his role. Like any parent, we make mistakes, we miss things, we forget to fill out forms and we lose patience sometimes.
3. Our kids are super kids.
Let's get it straight: a wheelchair doesn't make a kid an angel. In the show, J.J. shows his rebellious streak by manipulating a situation so he can do what he wants. What teenager doesn't do that?
4. There is no humour in our lives.
If you spend any time with parents of kids with special needs you will see that we have a dark sense of humour. It's important to note that this is different than the mean-spirited humour that comes at the expense of someone's dignity or bullying. It's simply a tendency to poke fun at ourselves and relieve our extra stress through laughing.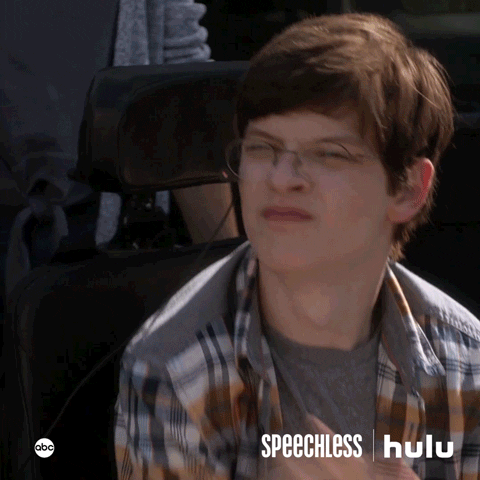 The show shares these hilarious moments, such as when J.J. flips a couple of nasty kids the bird with his whole hand – as many people with cerebral palsy have challenges controlling their hands and fingers – and his mom shouts out that they are working on getting the finger right. Watch the show. You will see how funny our lives can be.
5. Special needs families are really different from yours.
Yes, our lives have unique challenges. But like you, we will do anything for our kids. Our lives are filled with the frustration, joy, exhaustion and laughter as any other family, and we have more in common than you think.
ALSO ON HUFFPOST:
10 Things Parents Of Kids With Special Needs Wish You Would And Wouldn't Do
Say "hi," introduce yourself, ask questions... just be yourself. And don't be horrified if your child asks why our child looks different or "talks funny." Instead of shushing them and pulling them away use it as a teachable moment. You can even ask us to help. "You can tell if someone has good intentions," shares Louise Kinross, the mother of a young adult with a rare genetic condition and creator of the BLOOM blog.

Parents of children with special needs appreciate the help or will tell you if they don't need it (please don't automatically step in and start wheeling our kids around, though). And if you're the friend of someone who has a child with special needs offer a cooked meal, a coffee date or an hour of babysitting. Our stress levels are sky-high and we always appreciate an offer or real, specific help.

Staring is rude, but if you feel compelled to stare at least offer up a smile. But don't worry if you just happen to be staring in my kid's direction while in a sleep-deprived, zombie-like state -– we've been there and we won't hold it against you.

"A friendly smile and/or a hello is so much more welcome and goes a long way in breaking the ice," says Liza Sneyd, mom to two children with cerebral palsy. And teaching your child to smile is a lot easier if you're flashing us a grin yourself.

Invite us to playdates and to birthday parties. If you're not sure how to accommodate our child or how they can participate in activates, just ask us. We're usually experts in modifying or figuring out creative ways for our kids to enjoy the things that other kids like.

"Hold the door for my daughter instead of letting it slam shut on her and her wheelchair," says Lana Jones, who has a teenage daughter with cerebral palsy. "Don't step in front of my son's wheelchair so he can't see," shares Barb DeRoo, mom of a son with cerebral palsy and creator of Zach's List.

Despite the fact that I get asked to write articles like this, I am not a perfect parent. My kid can get on my very. Last. Nerve. She can also warm my heart like no other -– just like any kid. When you say: "I don't know how you do it," my answer will always be: "It's simple. I do it because this is my child and I love her. It is all I know."

More often than not parents of kids with special needs have a strong belief in the strength and resilience of their kids. Our kids face insurmountable odds, often with a smile on their face and a lot of strength in their hearts. They are super heroes, not victims. And while you're at it remember that our lives may have some extra challenges, but we still face the same difficulties you do. Treat us like parents -– it is what we have in common.

Don't use the word retard (replace it with ridiculous instead). Don't ask: What's "wrong" with a child? Initiate age-appropriate conversations and don't automatically use baby talk. Use "people-first" language that puts the person before the disability (e.g a child with autism, not an autistic child). It's not about being politically correct, it's about the fact that words matter. After all you are reading this, right?

Kindness isn't sympathy or pity –- it is being a good person. Teach your children the same. It really is that simple.