8 Of The Cheapest Destinations For Canadians This Winter
You could spend the holidays at home or, if you're up for it, be a little more adventurous this year and go travel.
Now, travelling during the holiday season isn't cheap, especially if you're a beach bum who loves resorts. But it turns out for Canadians, and yes, even with our dollar, there are certain travel destinations still worth it.
Airlines like NewLeaf travel offer low fares from smaller Canadian cities like Hamilton, Ont., to cities like Kelowna, B.C. Some destinations, like Iceland for example, often have low fares all season long.
"Canadians living on one side of the country can finally spend the holidays with family members living on the other side with much [more] affordable prices," says Rishi Modi of Toronto-based travel deal site Next Departure.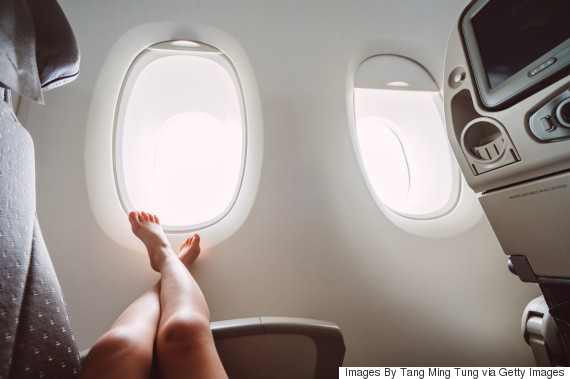 Below, Modi tells us some of the cheapest destinations for Canadians in December and January from major departure cities like Montreal, Vancouver and Toronto.
And with flights at a low price, you can spend that extra money on finding a cool hotel, checking out local hot spots or just buying some gifts for the loved ones you're visiting. Bon voyage!
Cheap Winter Getaways For Canadians
Explore our great country: Airlines like NewLeaf Travel are making it easier for Canadians to travel within Canada, says Rishi Modi of Toronto-based travel deal site Next Departure. "They've offered flights from Abbottsford, B.C. to Halifax for only $19 one way. Another example would be Edmonton, to Hamilton, Ont., for $78 round trip and vice versa." This not only makes it easier for Canadians living on one side of the country to finally explore the other side, but it's also a great way catch up with family and friends you rarely get to see over the holidays.

Orlando, Florida: If you want to escape the snow, flights to Orlando are quite inexpensive during early December as well as early January, Modi says. You can get there for $250 round-trip from eastern Canada and $350 from the West Coast. "Disney World is quite magical during December transformed into a Christmas wonderland," he says.

New York City: NYC is a must-see during the winter months. From the iconic 80 ft. tall Christmas tree at Rockefeller Center to skating outdoors to all that holiday shopping, there's so much to do in Manhattan during the holidays. "Flights can be scored for around $280 from Toronto and Montreal," Modi says. Our advice? Try staying in a borough rather than the downtown core as prices of hotels go way up close to New Year's Eve.

Shanghai: "If you want to get far far away from our nation, then Shanghai is your best bet for being the cheapest Asian city to fly to during the winter months," Modi says. There have been flights ranging from only $600 to $700. Although it does get cold and windy, it is similar to a Canadian fall. "It is also Shanghai's low season where you can get hotels for a cheaper price," Modi says.

Iceland: If you are searching for a getaway that will take your breath away, then look no further than Iceland during the winter months. "Its specialty is the Northern Lights during this time of year," Modi says. "Wow Airlines has flights as cheap as $99 one way from Toronto and Montreal." While you're there, don't forget to warm up by taking a dip in the famous Blue Lagoon.

Las Vegas: Another affordable winter getaway is Las Vegas. "Maybe the pool parties will be closed, but the nightlife, casinos and great shows are open all year long in the city that never sleeps," Modi says. Spend (or gamble) the money you save on flights instead — lowest priced flights from the West Coast start at $250 and $350 from the east.

Cuba: Need to just unwind in the sun? Although all-inclusive vacations during the holidays are quite pricey, you can score deep discounts in January and February. Sip on that piña colada and get that tan for only $700 for seven nights at a 4-star resort. West Canadian cities can score similar resorts for only $800, Modi says.

Costa Rica: If you are looking for a mix of relaxation as well as a bit of adventure, Costa Rica is a great choice for a winter getaway. "Spend your time hiking up Arenal volcano and end your trip soaking up the sun at Playa Jaco. There have been flights during December for $300 to $400 from across Canada," Modi says.