Although Canada may not be known as a cruise hot spot, there are ports across the country that will let you explore nearby places (and beyond) by water.
Cruise adventures are not for everyone: they are generally pricey and you are limited to a strict itinerary by the cruise line. But for those of you who like to plan, travel in large groups or enjoy being out on the water, a cruise is a perfect way to hit many destinations at once.
"Check for seasonality and the itinerary – make sure you're hitting the ports of call you want and therefore ensuring that you are getting a great experience in each of your destinations," says Jordanna Botting, director of cruise sales at Tully Luxury Travel.
Botting adds when it comes to planning vacations, book early to get the best deals, talk to an agent for the best options and make sure you look up the vessel to see its features (size, restaurants, entertainment, etc.).
Below, we take a look at some major ports in the country, as well as trip ideas from each one.
City of departure: Vancouver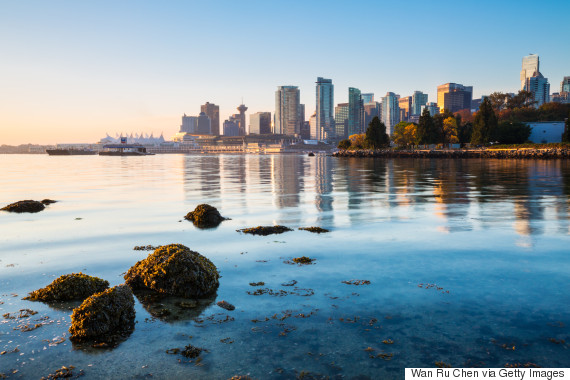 If you live on the West Coast, there are several destinations calling your name. The Port of Vancouver offers 13 cruise lines with multiple destinations. For 2017, most ships start leaving the port in April.
Where to go:
Hawaii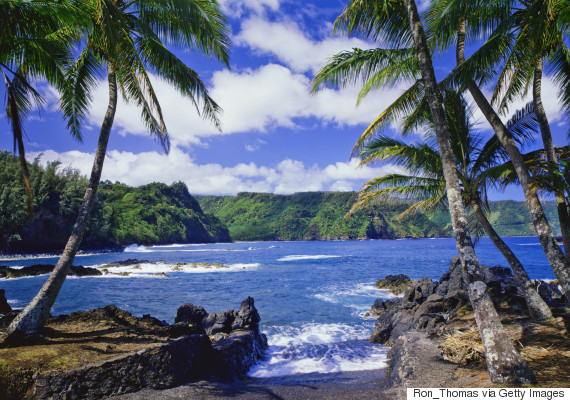 Who wouldn't want to spend a week in this tropical paradise? Several cruise lines will take you to the state.
The pick:Carnival 10 Day Hawaii Cruise
Price range: Starting at $1,009.
Sites to see: The cruise makes stops to the islands of Kauai and Maui and ends in Honolulu.
The features: An adult-only retreat, comedy club and a casino.
Length of trip: 10 days.
Alaska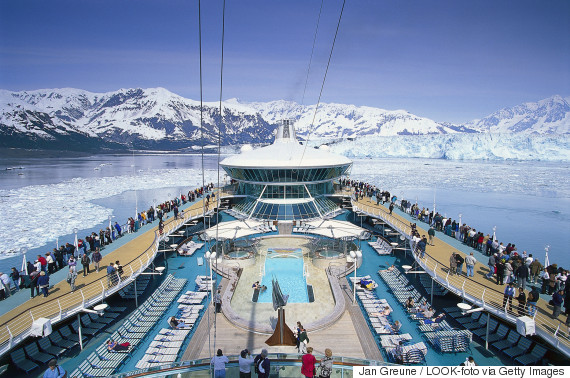 If you're a fan of glaciers, mountains and a cold breeze, then travelling to Alaska is the best way to take in the view.
The pick:Celebrity Cruise Alaska Northern Glacier Cruise
Price range: Starting at $1,050.
Sites to see: The ship makes stops at Icy Strait Point, Juneau and Ketchikan.
The features: A rooftop terrace (wait till you see the views!), a spa and several restaurants.
Length of trip: Seven nights.
As one of Canada's largest ports, other destinations from Vancity include Mexico, the Pacific Rim (ending in Japan) and a 38-night cruise from B.C. to Brazil.
City of departure: Montreal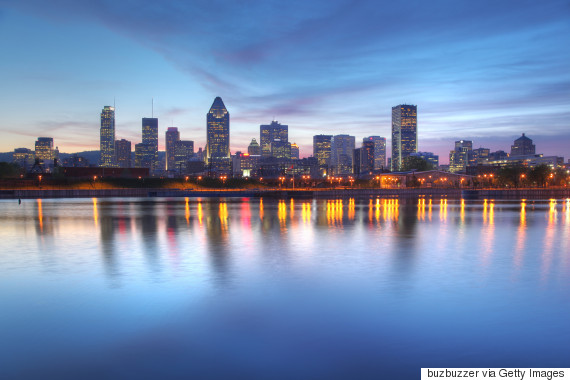 The city offer 16 cruise packages as well as an option to take a ride through the St. Lawrence River. In 2017, cruise season at Montreal's port starts in May.
Where to go:
Fort Lauderdale, Florida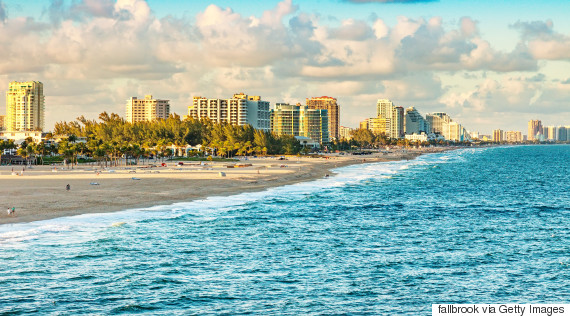 Who doesn't want to head to the beach? If you do want to end up in Florida, cruise lines will make several Canadian and American stops beforehand.
The pick:Holland America Line 13-Day Atlantic Coast
Price range: Starting at $2,859.
Sites to see: The 13-day tour makes stops in Charlottetown, P.E.I, New York and Charleston, South Carolina before hitting the Sunshine State.
The features: A basketball and tennis court, a showroom and a culinary arts centre.
Length of trip: 13 days.
Bermuda/Boston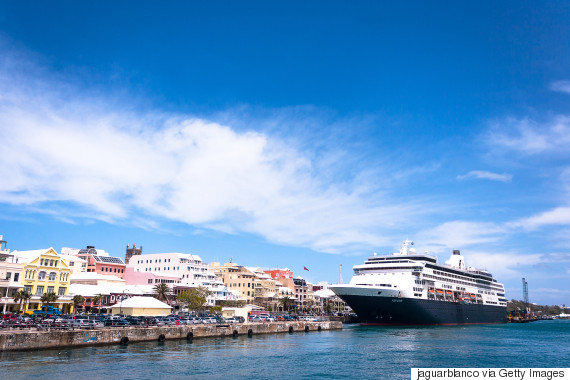 Bermuda may seem out of the way (especially if you're starting in Montreal), but one cruise line will take you all the way there and drop you off in Boston.
The pick:Holland America Line 14-Day Bermuda & Canada/New England Collectors'
Price range: Starting at $2.573.
Sites to see: The Saint Lawrence River, Bar Harbor in Maine and of course, four days in Bermuda.
The features: A spa, several restaurants and a fitness centre.
Length of trip: 14 days.
City of departure: Iqaluit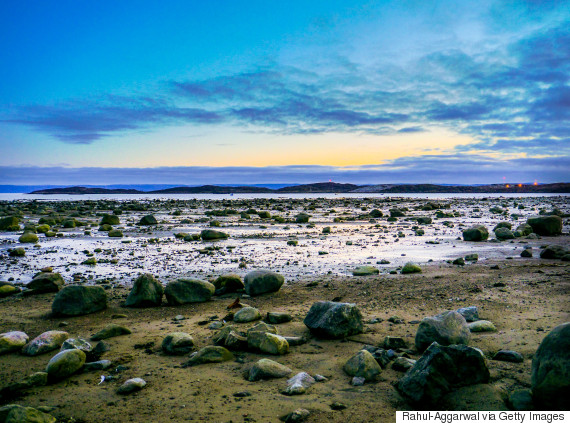 If you are looking for a cruise of a lifetime (and don't mind cold weather), there are several cruise lines that pass through and start in Nunavut. However, this is one of the priciest ways to see the North — flights to the territory are not included and often depart from very expensive from cities like Toronto and Ottawa.
The pick:Adventure Canada's Heart of the Arctic 2017
Price range: Starting at $5,247.
Sites to see: On this cruise you'll make stops in Akpatok Island, South Baffin Island and end in Greenland.
The features: Spot polar bears, check out a 24-hour theatre and indulge in evening entertainment.
Length of trip: 13 days.
City of departure: Québec City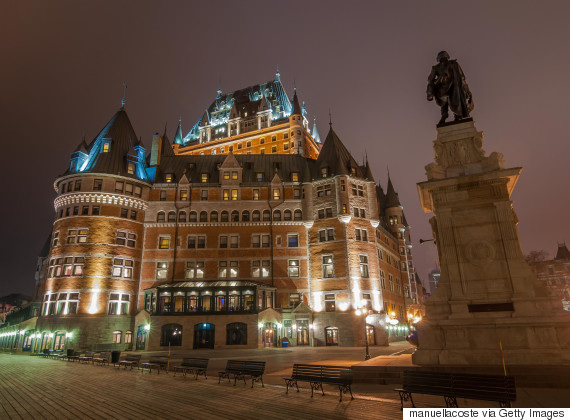 The Port of Québec in 2015 welcomed 29 ships from around the world. While it is both a stop and a departure point, it is the first cruise ship destination on the St. Lawrence. In 2017, trips tend to start late fall.
Where to go:
New Jersey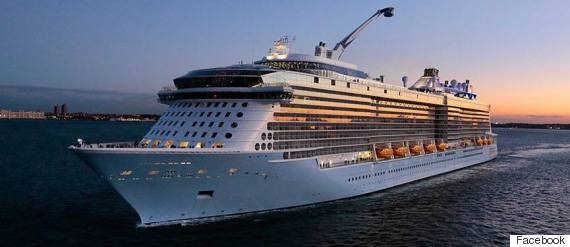 The pick:11 Night Fall Foliage Cruise
Price range: Starting at $1,181.
Sites to see: Sydney, N.S. and Boston before the trip ends in Cape Liberty, New Jersey.
The features: Eight pools, eight bars and lounges and five restaurants.
Length of trip: 11 nights.
And like the port of Montreal, other destinations leaving from Québec City include Fort Lauderdale, Boston and Rhode Island, New York.
Also on HuffPost
The Top Ways To Score Cheap Flights