Calgary Billionaire Clay Riddell's Home For Sale
The luxury home of Calgary billionaire Clay Riddell is on the market — and while you don't need a billion dollars to buy it, the $9.9 million price tag will set you back a few bucks.
Located in the Municipal District of Foothills, south of Calgary, the sprawling, 11,500 sq.-ft. bungalow has six bedrooms, five bathrooms, a tennis court and horse stables.
But perhaps the most impressive selling feature of this ritzy pad is the indoor swimming pool, located ... wait for it ... in the living room.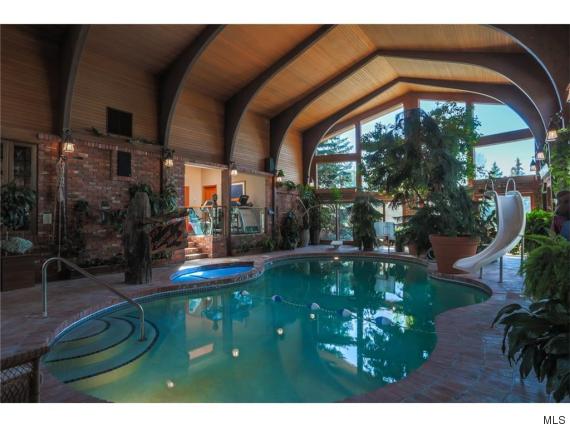 The 70s are still swinging in this swanky pad. (Photo: MLS)
That's right. The new owner of this home can slip easily from the armchair into the water, or grab a glass of wine from the poolside bar and take a spin down the slide.
Riddell is selling the home because he finds the drive into Calgary "a bit long," Shawn Hansen of Hansen Land Brokers told Postmedia News.
"He's finding it more convenient to be in the city."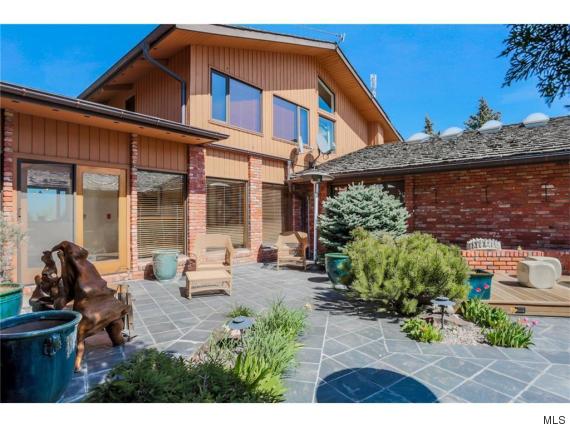 With a pool inside, you might not even want to spend time out here. But it's pretty nice, anyway. (Photo: MLS)
Riddell, Chairman of Paramount Resources Ltd., currently has a personal net worth of $1.26 billion, according to Forbes.
He's a father to four grown children, a co-owner of the Calgary Flames, and a self-made billionaire who capitalized on Alberta's oil and gas resources and holds shares in a number of publicly traded Canadian energy companies.
Riddell bought the 160-acre piece of land in the 70s and construction on the house began in 1978.
Almost every window in the house offers an impressive panorama of the surrounding mountains and foothills, and there's plenty of room for entertaining and hosting overnight guests.
Take a full tour of the Riddell mansion:
Clay Riddell's Mansion For Sale
Clay Riddell's home, as of Jan. 16, 2017, is listed for $9.9 million.

It features six bedrooms...

And five bathrooms.

The 11,500 sq.-ft. bungalow is decorated in a western theme.

The home sits on 160 acres of land.

It has a a private tennis court...

As well as horse stables.

There's plenty of space for entertaining.

And the icing on this lavish cake is the indoor pool...located in the living room! Click through for more photos.