Nova Scotia's Historic Mounce Mansion Selling For Less Than Half A Million Dollars
A Nova Scotia mansion on the market is generating a lot of interest from buyers across Canada — probably because the 7,000 sq.-ft. home can be purchased for less than what many pay for a cramped condo in some major Canadian cities.
The Mounce Mansion, located in Nova Scotia's scenic Annapolis Valley, has been on the market for just five days, but has already attracted interested buyers from as far away as B.C., realtor Wanda Graves told The Huffington Post Canada.
"It's a property that's breathing on its own," said Graves, chuckling.
"We are so surprised with the amount of interest it's created and how it's taken off online."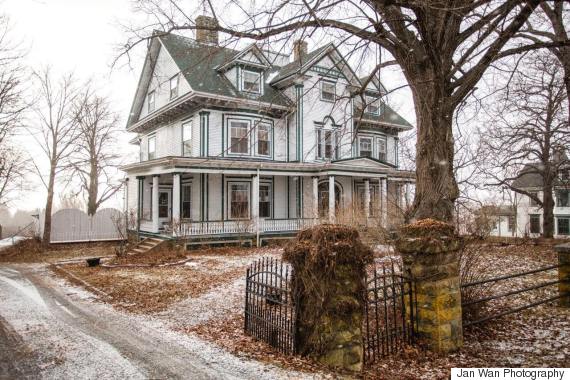 The Mounce Mansion has garnered interest from as far away as B.C. (Photo: Jan Wan Photography)

Graves listed the house Monday, and posted the details to the Eastern Valley Real Estate Facebook page later that day.
The post has gone wildly viral, she said, and visits to the Eastern Valley Real Estate website are through the roof.
With all those clicks come interest, and Graves said she's already booked solid with back-to-back showings over the weekend.
Take a tour of the Mounce Mansion. Story continues below:
Mounce Mansion For Sale In Nova Scotia
Sunroom overlooking the Avon River

Original wood detail on main staircase

Second level landing

Bedroom #1

Kitchen

Bedroom #3

Bedroom #4

Foyer fireplace

Pantry

Formal dining room

Barn overlooking the Avon River

Office or den

Second dining room

Front foyer

Built-in cabinets

Three-piece bath

Kitchen and pantry

Main home

Third floor bedroom

Four-piece bath

Dining room fireplace

Garage and storage

Kitchen

Library

Library

Pocket doors

Side view of main home

Third floor
The seven-bedroom, three-bathroom house sits on three acres of land overlooking the Avon River. And the sheer size of the house, combined with a large property, is a steal of a deal with an asking price of $434,900.
"I think a lot of people are comparing it with their markets — it's a lot more house and land for the price than what you get in some of Canada's bigger (real estate) markets," said Graves of the interested buyers flying in from Toronto and B.C. to tour the property this weekend.
The 107-year-old home not only comes with ornate hand-carved woodwork, original decorative wall murals, and a butler's pantry — it also has a rich Maritime backstory.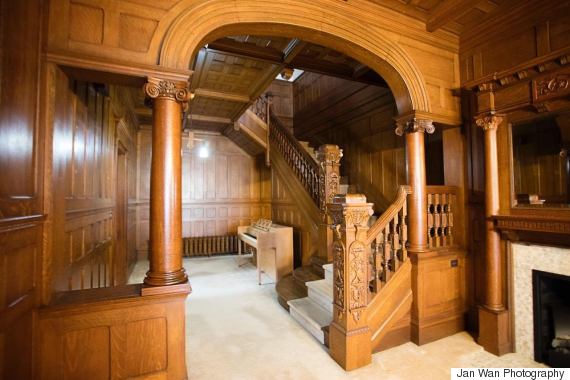 The front foyer is an impressive piece of art. (Photo: Jan Wan Photography)

According to the Avon River Heritage Society, the house was a gift from Thomas Mounce to his new bride Annie Mosher in 1909. It was built by local shipbuilders, and the couple styled rooms based on the countries they toured while on their two-year honeymoon.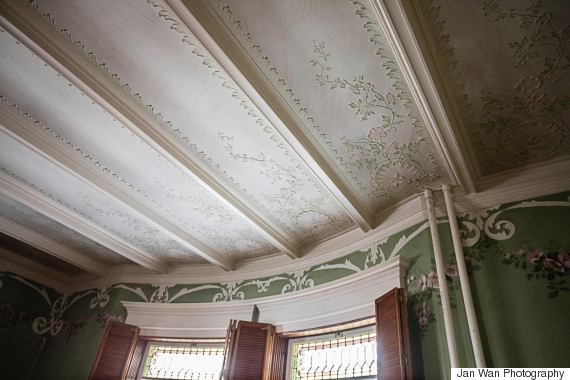 A detailed view of the Mounce Mansion dining room ceiling. (Photo: Jan Wan Photography)

Graves said some updates — mostly to the kitchen and bathrooms — were done in the 1980s. But much of the home remains in its original condition.
As for the home's potential, Graves said it would make a lovely space for a family. She says people have also inquired about turning it into a bed and breakfast, wedding venue or retail space.
For comparison, here's what $434,900 will buy in large Canadian cities:
In Vancouver, you can buy this 883 sq-ft. condo, with two bedrooms and two bathrooms: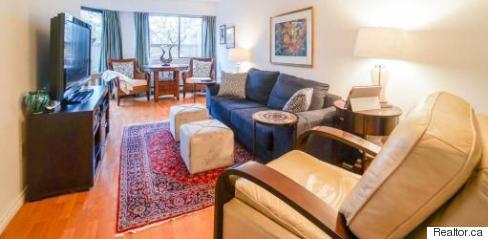 In Calgary, this 1104 sq.-ft, three-bedroom, three-bathroom house could be yours: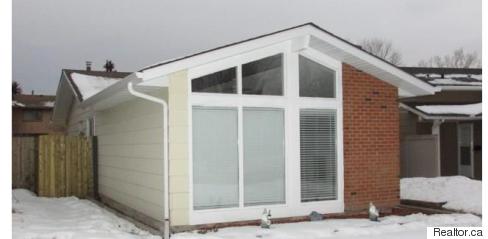 In Montreal, you could own this three-bedroom, two-bathroom duplex: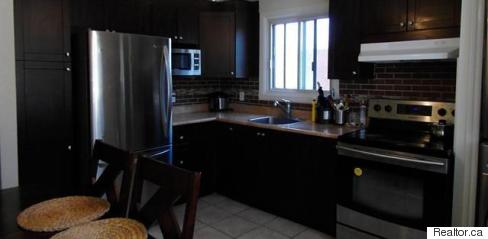 And in Toronto, you could buy this one-bedroom, one-bathroom loft: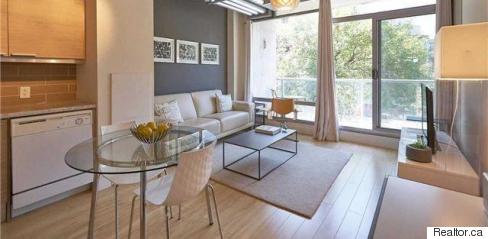 Follow The Huffington Post Canada on Facebook, Twitter, and Instagram.