Finance Minister Town Hall: Ask Bill Morneau Your Questions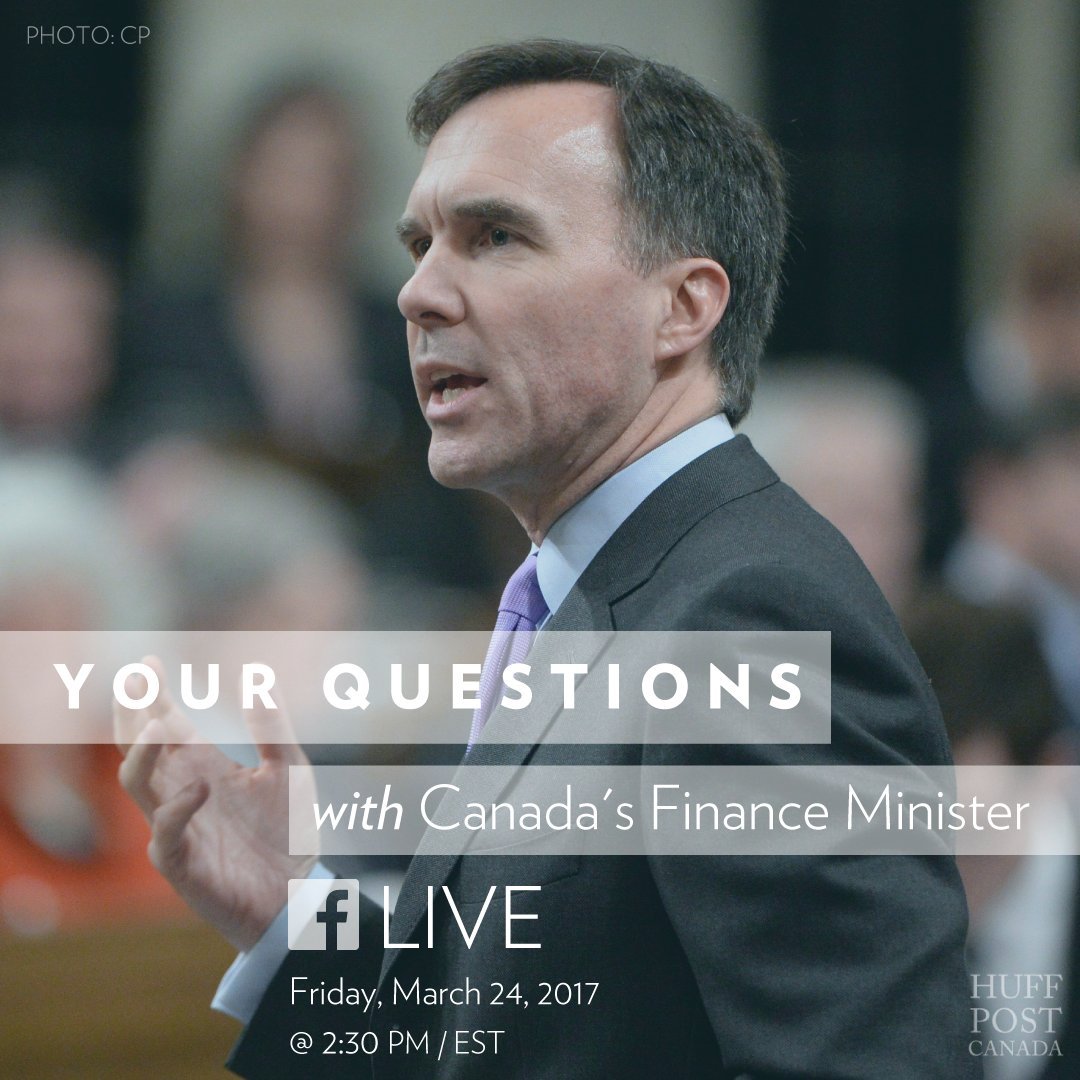 With the Liberal government's budget still hot off the presses, Canadians have many questions for Finance Minister Bill Morneau.
And he'll try to answer some of them live in a digital town hall hosted by The Huffington Post Canada and broadcast through Facebook Liven on Friday, March 24 at 2:30 p.m. EDT.
Topics include jobs, housing, taxes, and of course, the budget.
Some highlights of the 2017 federal budget include:

• Deficit is at $23 billion
• Public transit tax credit is gone as of July 1
• Higher taxes on alcohol and tobacco
• $7 billion over 10 years for families, including 40,000 new subsidized daycare spaces by 2019, extended parental leave
• $11.2 billion to cities and provinces for affordable housing over 10 years
• National database to track housing purchases, sales, demographics, foreign ownership
• Canada Savings Bond program, which started in 1946, being phased out
• EI premiums going up five cents to $1.68 per every $100 of insurable earnings
• The first budget with gender-based analysis.
What do you want to ask the minister? Send us your questions in the comments below. And follow us on Facebook so you don't miss the live event Friday, March 24 at 2:30 p.m. EST.